Other than overeating and argument at the dinner table, the most frustrating part of Thanksgiving is the travel. You can't go anywhere without being swarmed by traffic, whether you're on foot, on the road, or in the airport. But Google is well aware of this frustration, which is why the search giant put together an interactive site examining search terms and traffic patterns to give travelers a cheat sheet of sorts to avoid big crowds.
Up first are the search trends, which show where people in each state are most likely to travel over the Thanksgiving weekend. In New York, they want to visit art centers and music venues. The Midwest will spend the holiday at home improvement stores. And the people of Alabama are going to watch the Alabama-Auburn game.
If you want to find out where everyone is heading in your own home state (and where you should avoid if you want to avoid crowds wherever you happen to be spending the holiday), you can do so on Google's site.
As you might expect, Google's data also shows that the worst possible time to travel on the day before Thanksgiving is at 3:00 PM, which is when millions of Americans will be leaving work early to either get home or begin a long road trip to see their family and friends. The same is true of the Sunday after Thanksgiving.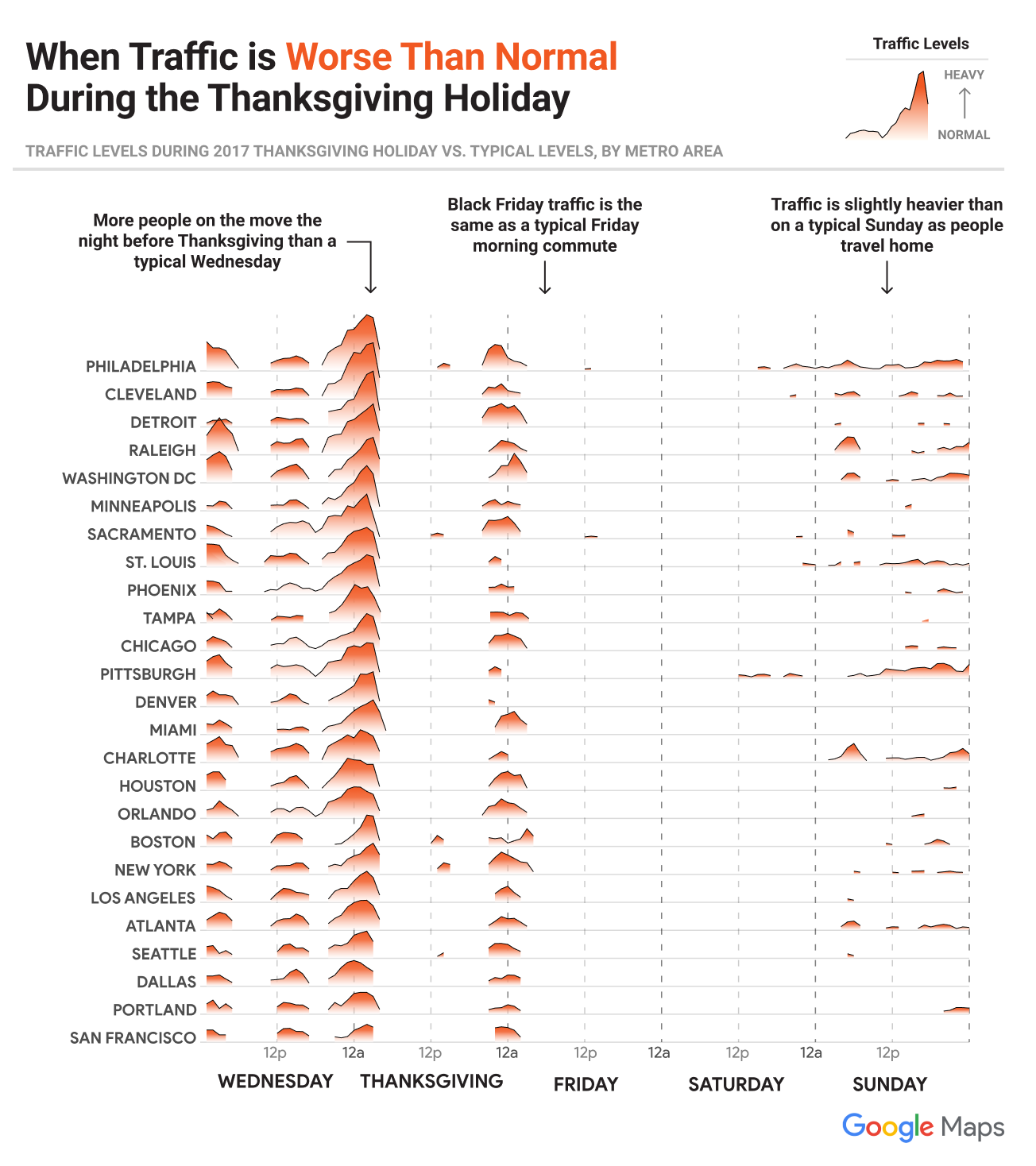 Google offers up a bunch of travel tips (utilizing Google Maps, of course) too, such as sharing your ETA to let your family know when you'll be arriving, saving your parking location when you go to the grocery store or shopping mall, checking estimated wait times before you jump in the car and head to a store, and checking airport maps ahead of time so you'll know where to find food and bathrooms when you arrive.