The iPhone has historically been the go-to recommendation for people who want to know their phone will be supported for a long time. That changed today.
On Wednesday, Google hosted its annual Made by Google event. At the event, the company announced the Pixel 8, Pixel 8 Pro and Pixel Watch 2. It also revealed a big software update as well as two new colors for the Pixel Buds Pro and showed off a ton of new AI features that are coming to the phone, watch, and other devices.
In addition to showing off all of the new features for the Pixel 8 and Pixel 8 Pro — many of which were already leaked — Google also made another announcement… which also leaked. The company revealed that it will support the Pixel 8 and Pixel 8 Pro with seven years of software updates, including Android OS upgrades, security updates, and regular Feature Drops.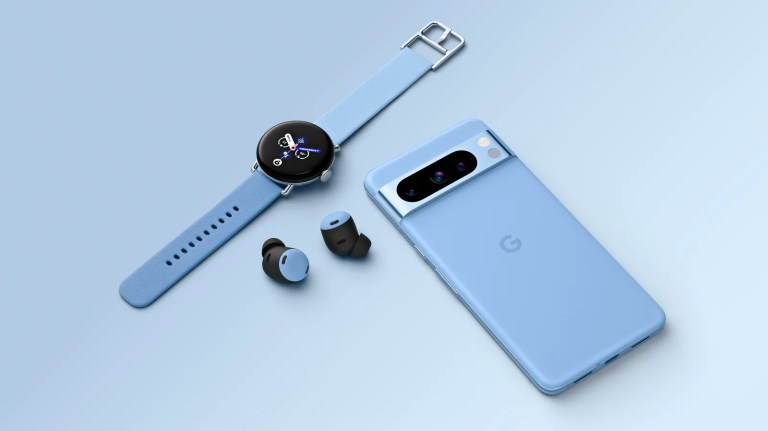 This is a big improvement over the three to four years of software support that Google has previously offered for its Pixel phones and a first for any smartphone company. If Google makes good on this promise, the Pixel 8 and Pixel 8 Pro will be supported with updates all the way until 2030. That's crazy.
Today we announced our commitment to providing seven years of software support for Pixel 8 and Pixel 8 Pro, including Android OS upgrades, security updates and regular Feature Drops.1 That means your Pixel 8 and Pixel 8 Pro will be supported all the way into 2030. No major smartphone brand offers this committed level of support and longevity. This makes these phones a more sustainable smartphone choice, because they'll be secure and perform well for seven years.
Seang Chau, Google VP of Engineering, and Shenaz Zack, Google Director of Product Management, said in a blog post that the company worked with partner teams in order to make 7 years of support possible. The company is also changing its software update cadence to get improvements into the hands of customers faster.
Extending our commitment with Pixel 8 and Pixel 8 Pro was a natural progression for us, especially as we're seeing people use their Pixel phones longer and longer. To make this possible, we've been working to secure long-term commitments from partner teams, and put the necessary testing infrastructure in place.

We also dug into how we can deliver the highest quality, best tested updates to Pixel users on a consistent basis. As part of this effort, our security updates, bug fixes and feature updates won't roll out on a specific day each month. Instead, we'll deploy updates as soon as they've completed the necessary tests to ensure they improve the experience for all Pixel customers.
In comparison, Apple actually doesn't promise a specific number of years of software updates for the iPhone. That said, the company has historically provided support for at least five to six years with major iOS updates as well as security updates for even longer. While Apple has basically done what Google is promising today anyway, the company should consider making such a commitment publicly.
Of course, there is one big challenge that Apple would need to overcome in order to guarantee seven years of software support for the iPhone like Google is now doing for the Pixel. The obvious problem is that older iPhone models may not have the hardware necessary to support the latest iOS features. This is something that Google seems to be confident in, which is curious. Technology evolves, and seven years is a long time — especially for Google, which is known to kill off projects.
We'll have to wait until 2030 to see if Google makes good on this promise, but for now, it certainly means that the iPhone no longer stands alone when it comes to expected longevity for your smartphone.