The Chrome app on your iOS or Android device just learned a few new tricks. On Wednesday, Google announced four new search-centric features now available for Chrome on mobile which should make it easier to find what you're looking for in the popular browser.
First, Chrome on Android and iOS will now show relevant search suggestions in the address bar when you visit an eligible site. For example, if you're reading an article about visiting Japan, you can tap on the address bar to see popular related searches, such as "Japan tourist attractions," "things to do in Tokyo," and "restaurants in Japan."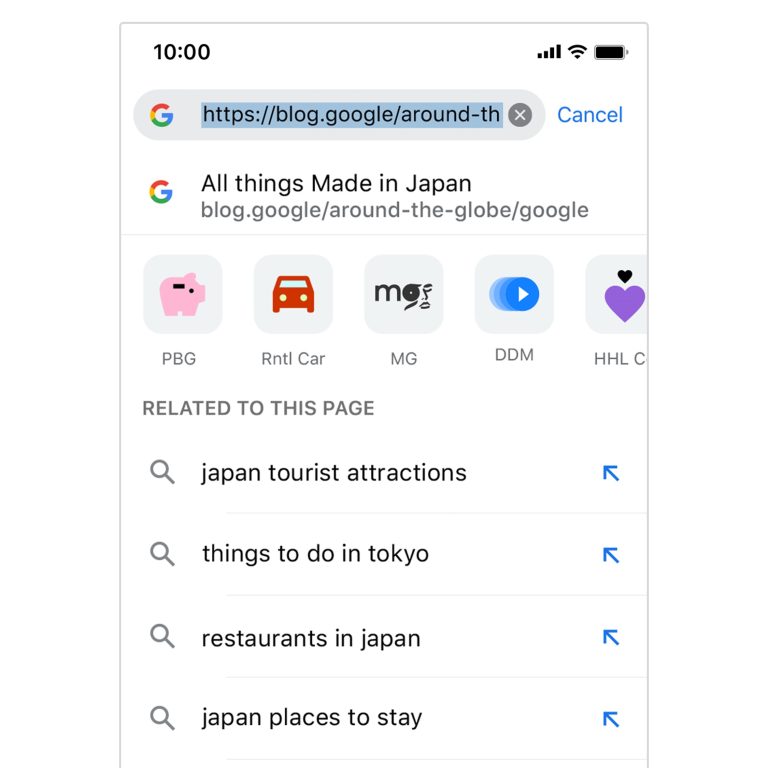 This one is only for Android users at the moment, but Google added trending searches to the Chrome address bar. In order to see what's trending currently, open a new tab in Chrome, tap on the address bar, and start scrolling. If you want to know more about any trending topics, just tap on it to learn more. This feature is coming to Chrome on iOS in 2023.
Google debuted Touch to Search in Chrome on Android over seven years ago, but it's still being improved today. You can now find related searches by highlighting a word or phrase on the web with Touch to Search. For instance, if you highlight the word "Lisbon" in an article, a tab will pop up at the bottom of the screen with a scrolling list of related searches.
Finally, iOS users will now see ten suggestions when they start typing in the Chrome address bar instead of six. This limit had already been upgraded on Android, but now iPhone and iPad users are being included. You'll still see the most relevant suggestions first.