Google still cares about Fitbit! In a blog post on Tuesday, Google announced that the Fitbit app is getting a major makeover before the end of the year. According to the company, the update to the Fitbit app will be launched "later this fall" and include a number of user interface and navigation changes. Google says that the new look was "designed to give you a holistic view of your health and wellness with a focus on metrics that matter most to you."
One of the biggest changes to the app is the more simple navigation. The app will now have three tabs, starting with the new 'Today' tab that will let users "see your top stats at a glance."
Easily customize which metrics you'll view based on your personal goals — whether it's to be more active, sleep better or manage your stress. Better visualize your progress over the past day, month or year with more consistent charts, graphics and icons that show your health trends.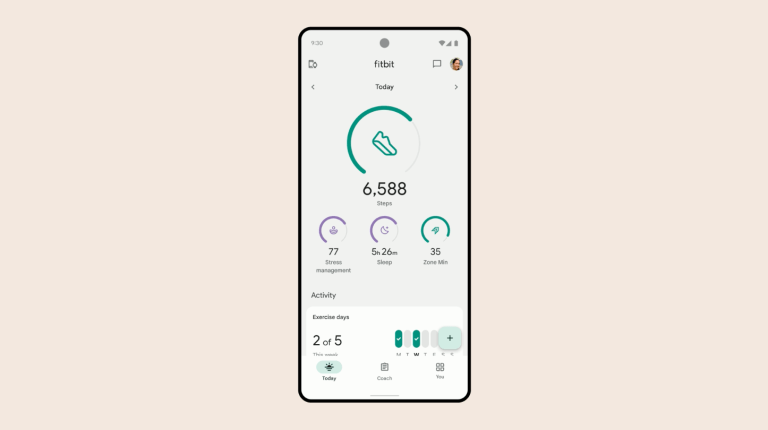 Google is also adding a new 'Coach' tab that is designed to "find motivating health and fitness content." This is where having a Fitbit Premium subscription will unlock even more fitness content.
Here you can browse through a curated list of workouts and mindfulness sessions. Plus, your Fitbit Premium subscription unlocks even more content, like HIIT and dance cardio classes. Whether you're looking to stay fit, eat healthier or sleep better, you'll be able to more easily find the content you're looking for with new filters. For example, filter workouts based on how much time you have and what equipment you want to use to find the perfect session.
The last tab will be the 'You' tab, where you can "adjust personal details and goals, manage community connections and track achievements with redesigned badges."
Navigate here to reflect on your progress, access assessments and reports, and connect with the people who matter to you most.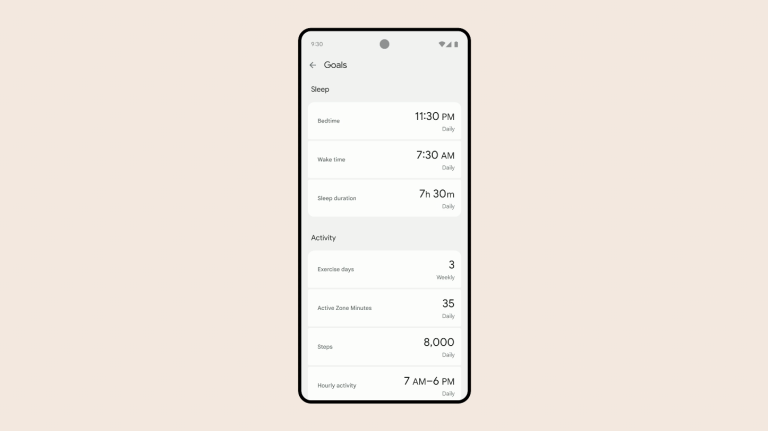 The company went deep on more of the changes, which you can check out below:
A visual refresh: The all-new design includes a refined color palette, and refreshed photography and illustrations that showcase the people who use Fitbit products every day. Plus, updated icons help you quickly find your favorite activity, and new consistent charts better highlight your health and wellness trends.
Easier ways to track your health: It's now easier to log information like steps, exercise and water intake on your phone so you can track your goals even without a Fitbit device. And if you are tracking a walk, run or hike on your phone, we've updated the experience to give you a more accurate step count and the ability to quickly see relevant information — including a live view of your route on the map.
Secure and private data settings: Backed by Google's industry-leading privacy and security, the app delivers an easy-to-understand privacy experience that features unified controls to manage your Fitbit data and permissions. And your Fitbit health and wellness data won't be used for Google ads and will be kept separate from Google ads data.
All of these changes will be coming to the Fitbit app "later this fall." However, if you happen to want to get your hands on the redesign early, Google is invited a small number of users to a private beta of the app before it becomes available to everyone else.
It's interesting to see Google continue to invest in Fitbit, especially with the recent launch of its own Pixel Watch. That watch, of course, uses Fitbit for some of its health features, so it seems that the Fitbit brand is still the company's plan for moving forward with its health-related technology.