As we discovered yesterday, Google is expected to roll out a visually overhauled Gmail to users worldwide in the next few weeks. The redesigned web interface will have new features, like email Smart Replies and a snooze function, but the biggest change that most people are going to notice is the design.
Images leaked out late last night via Imgur, and earlier today via The Verge, both purporting to show what the new design will look like. Based on the images, it doesn't look like we're going to see a radical overhaul of the Gmail interface. Rather, Google is taking elements of the Material Design philosophy current in use in Android and applying it to Gmail, with new simplified icons, flatter visual design, and more emphasis on simplified, bold elements.
The new design has three different layout options, Default, Comfort, and Compact. Default highlights attachments and details using bright colors, Comfort keeps them hidden, and Compact is close to the current Gmail layout.
There's also now the option to have a sidebar to the right of your emails that lets you interact with Google Keep or Google Calendar from within the same webpage. Calendar and Gmail have always been closely linked, so this integration makes sense, but merging Google Keep more closely with the email layout is a big step towards integrating the two products.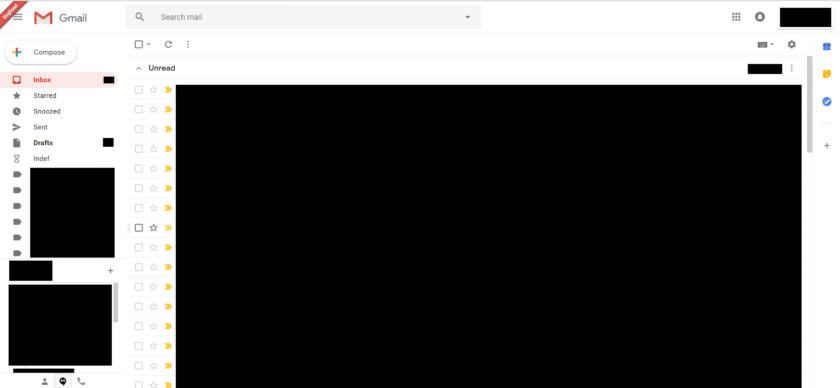 At the bottom of emails, you can also now see the Smart Replies function that Google first introduced with the Inbox app. Smart replies give you suggestions for quick one-off replies to simple emails, although it's unclear how useful the function — which was designed for use on smartphones with only virtual keyboards — will be to PC users.
Google has been working to slowly overhaul the look of its iconic web apps over the past year. Google Calendar got an update last October, and Google lost no time forcing users to migrate. The Verge says that Google is trialing the new Gmail design internally and with a select group of outside partners, which means that we might see a public beta sometime in the next few weeks. In a statement to Gizmodo, a Google spokesperson said "We're working on some major updates to Gmail (they're still in draft phase). We need a bit more time to compose ourselves, so can't share anything yet—archive this for now, and we'll let you know when it's time to hit send."