The Galaxy S24 series isn't too far away, with reports claiming that Samsung wants to launch the iPhone 15 rival even earlier than expected in 2024. We already know plenty of details about the upcoming handset, but the most interesting report might have just dropped.
Like other tech giants, Samsung wants to make the most of generative AI features, and the Galaxy S24 phones should run their own generative AI solution similar to ChatGPT.
Interestingly, Samsung might offer buyers generative AI features that work offline as well as with a connection to the internet. It's unclear whose AI Samsung might be using or whether it's been developing its own language model to take on ChatGPT, Google, Meta, and even Apple's rumored Apple GPT.
Google's Pixel 8 event had a big AI focus, with Google demoing the early stages of personal AI experiences on Pixel phones. Google is integrating Bard with various apps, and the Pixel 8 gave us an Assistant app with features from Bard. The Pixel devices running Google's suite of apps are the natural home for Google's AI.
While Samsung uses Google's version of Android, it's unlikely it'll want to rely on Google's AI for the Galaxy S24 series and other handsets. Of course, Google would love its Bard and AI search products to run on non-Pixel devices in the years to come.
If Sam Mobile's information is accurate, Samsung will make a big deal about the AI capabilities of the Galaxy S24, S24 Plus, and S24 Ultra next year.
Again, it's unclear which language model will power these Galaxy S AI experiences. But the Galaxy S24 series will reportedly deliver features "lifted straight from ChatGPT and Google Bard." For example, users might be able to generate content with prompted consisting of just a few keywords.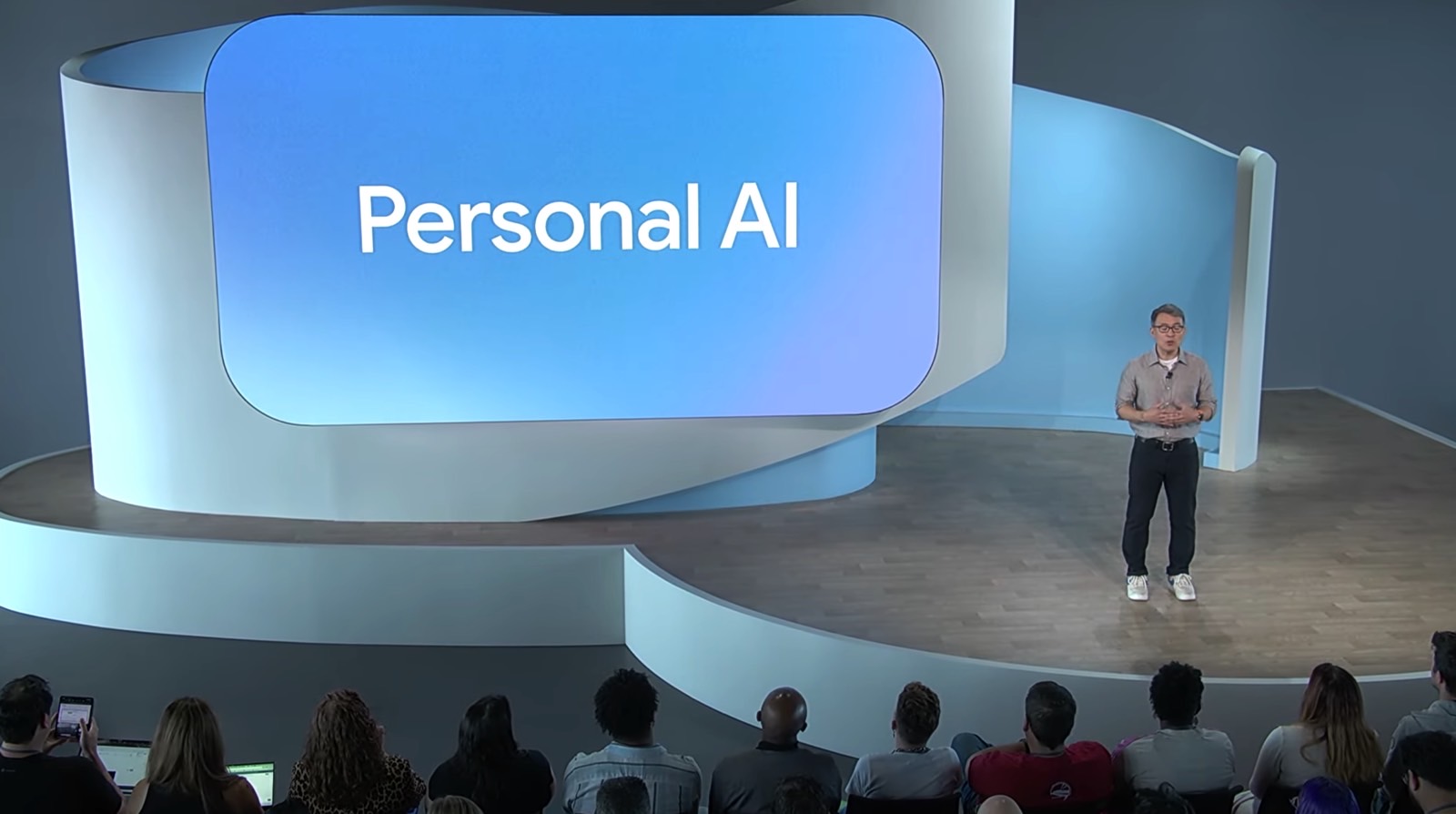 The blog says that Samsung has designed some of the upcoming AI features. Like text-to-image generative AI. Of course, Samsung is the company whose Galaxy flagship phones take fake photos of the moon. Developing generative AI features for images seems like the obvious route here.
The report also says that speech-to-text functionality will see improvements on the Galaxy S24 phones. And, remember Bixby? Samsung's assistant will reportedly behave more like a generative AI chatbot, offering human-like interactions.
Sam Mobile speculates that Galaxy S24 phones will be faster than the Pixel 8 models thanks to new chips. The S24 series will run on Snapdragon 8 Gen 3 and Exynos 2400 processors.
What's more important here is the claim that some of Samsung's generative AI features will run offline. That means the processing will occur on the phone rather than the cloud. And that's potentially great news for user privacy.
While these are just rumors, I'll remind you that most Galaxy S leaks turn out to be accurate since Samsung is terrible at keeping things under wraps. Also, like Apple, Samsung can't afford to miss the AI train.
We should learn more details about Samsung's ChatGPT rival as we get closer to January. Rumors say Samsung will unveil the Galaxy S24 series on January 18th.