When it finally launches next year, the Galaxy X will be the most innovative Samsung phone has ever made, a device that will have very few rivals when it comes to design. The Galaxy X is supposed to be Samsung's first foldable smartphone ever, and it has been in the making for a few years now. Despite multiple delays, it appears as though the phone is finally set to debut early next year.
A variety of reports have painted contradicting pictures about the Galaxy X's design and specs, suggesting Samsung is still testing out different prototypes. We've even seen an ugly kind of prototype not too long ago, though it was quite old. A new report now offers us a different look at the Galaxy X handset and potential specs, though it's still not exactly what we were hoping for.
An xda-developers contributor who also manages LineageOS releases for Samsung devices found evidence on Github that Samsung made a prototype codenamed "lugelte" sporting two Galaxy Note 4 screens and a Galaxy Note 8 processor. Yes, this is the kind of dual panel that will never be as exciting as a true foldable device. It probably looks a lot like ZTE's Axon M and Samsung's older foldable handset prototype (below).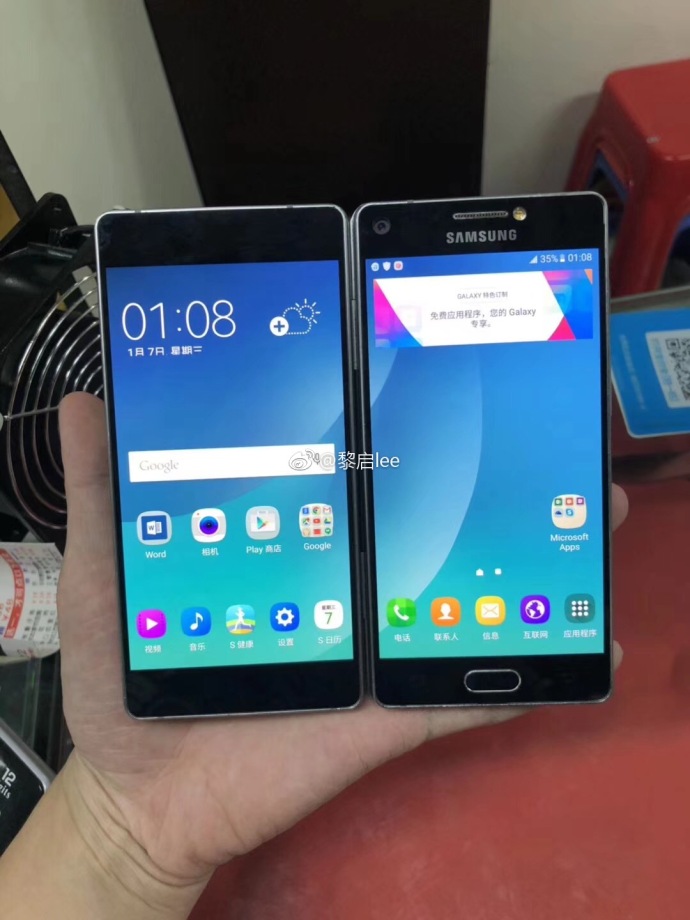 But what deedman96385 discovered (image below) is still pretty exciting. Lugelte is a device that's newer than the prototype above because it uses a 2017 chip. The phone in the image above was built well before Infinity Displays were a thing.
So this lugelte might be the development platform Samsung needed to create the OS experience for the foldable Galaxy X. Let's not forget that a foldable device running Android will have to have some neat software tricks for tablet mode. And you'd need a near-perfect replica to test your user interface and new features on.

The lugelte features two 5.7-inch displays similar to what you'd find on the Galaxy Note 4. That means 2560 x 1440 resolution and 16:9 aspect ratios. But when stitched side by side, you get a 7.3-inch "tablet" with 2560 x 2880 resolution, which seems quite impressive, at least on paper.
But because we're looking at two distinct panels here, it means there's a hinge between them so this isn't a display that folds. And, hopefully, it means this isn't the Galaxy X.
While the developer was able to discover all these details in code, we don't have an actual image of lugelte for you.
Samsung's first foldable handset is rumored to have a screen that folds like a wallet. Moreover, the handset is expected to be very expensive and sell for as much as $2,000. For that price, we'd expect the Galaxy X to feature top hardware, including high-resolution Infinity Displays and a brand new processor like the Snapdragon 855 or the Exynos 9820 that is supposed to power the Galaxy S10 next year.
Finally, the most recent Galaxy X leak said the Galaxy X wouldn't fold like a wallet. Instead, it could leave a portion of the display visible to the user, so that notifications and the phone UI can be easily accessed without unfolding the device.