The Galaxy S8 was supposed to be Samsung's big focus at MWC 2017 this year, reports said, just like its most recent Galaxy S flagships. However, Samsung had to postpone the launch of its next big thing following the massive Galaxy Note 7 debacle. But the new Galaxy S version is still expected to be teased during Samsung's press event on Sunday, when Samsung will unveil a series of new products including a brand new Android tablet. And that device, which goes by the name of Galaxy Tab S3 in leaks and rumors, might reveal one key detail about the Galaxy S8.
Well-known leaker Evan Blass posted a press render of the Galaxy Tab S3 complete with its keyboard dock.
Samsung Galaxy Tab S3 w/ keyboard. pic.twitter.com/jS41A4LRrf

— Evan Blass (@evleaks) February 22, 2017
The new tablet and dock combo could be Samsung's answer to Apple's iPad Pro series, making it a device that could replace your desktop or laptop, even for work. That keyboard dock certainly comes in handy, and the Tab S3 is already expected to come with an S Pen stylus.
But what if there was one way of making the Galaxy Tab S3 even better? What if you could connect it to a special accessory that would let you hook up an external monitor to your Android device to power a desktop computing experience?
If that sounds familiar, it's because the Galaxy S8 and Galaxy S8+ are expected to feature a special new desktop-mode feature. A separate accessory called the DeX station is what you'll supposedly need to connect the phone to a bigger display. Samsung is yet to confirm the feature, but we've seen it appear in various reports, including leaks from the Galaxy S8's purported manual.
Considering the Galaxy Tab S3 tablet will be a high-end device, expected to pack a Qualcomm Snapdragon 820 chipset and 4GB of RAM, it would make even more sense to make it DeX-compatible. After all, you can be even more productive on a tablet than on a smartphone, so DeX support should be a no-brainer.
However, this is just speculation at this point. There's no indication that any other Samsung device will come with desktop mode enabled. But it would obviously make sense for Samsung to extend DeX support to any Android device that can support it. After all, DeX mode requires the purchase of an extra piece of hardware that only Samsung makes, and offers Samsung a key advantage over competing devices.
On that note, a recent Galaxy S8 manual leak indicates the DeX Station might only fit smartphones: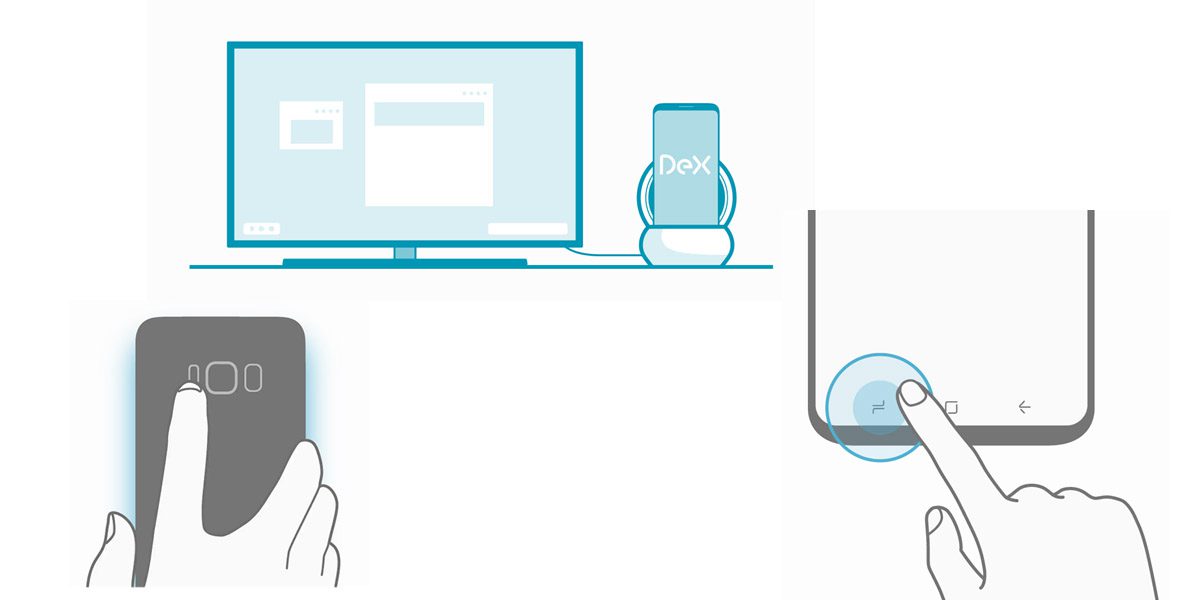 Samsung will tell us all about the Galaxy Tab S3 on Sunday during its official MWC 2017 press conference.