Samsung just leaked a Galaxy Note 9 promo video that shows the new phone and highlights some of its best features, including the fact that it'll support up to 1TB of storage. But it turns out Samsung may have leaked a second Note 9 promo video, a teaser meant to showcase the evolution of the Galaxy Note family. Somehow, the creators of the following clip decided it's okay to pretend that the exploding Galaxy Note 7 never existed. And it's the saddest thing I've seen all year.
Check out the video for yourself, and notice how in just 10 seconds, all the Galaxy Note versions to date get a mention… except for the Note 7:
Notice the conspicuous jump from the Note 5 to the Note 8? That's because the Note 6 never existed, since Samsung moved from Note 5 to 7 in order to align the Note numbering system to the Galaxy S series. Selling a Galaxy S7 alongside a Note 6 apparently made the latter sound like a dated phone.
The Note 7 was a great phone that was received very well when it launched two years ago. Let's see it in all its glory again: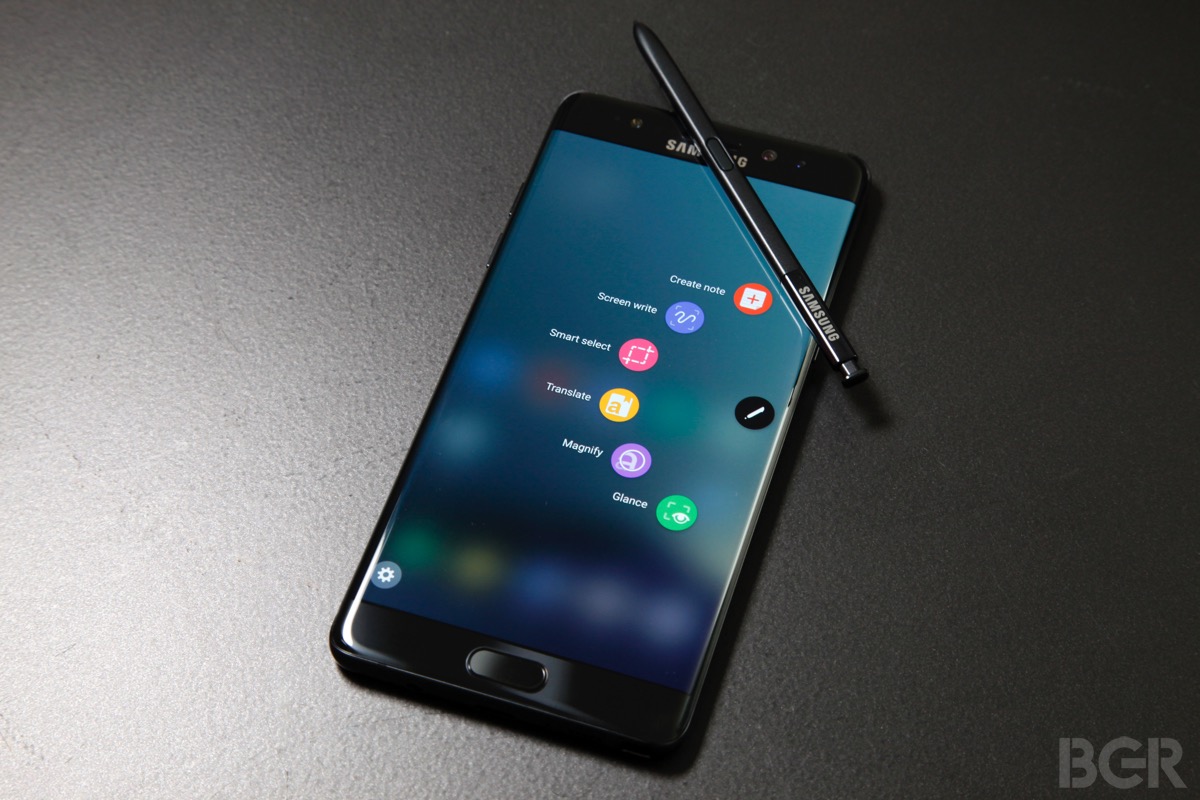 But soon after launch, a few dozens of reports emerged from all over the world as users discovered the Note 7 could overheat, explode, and catch fire. Here's what many Note 7 units ended up looking like:
It's no wonder that Samsung would want to erase this colossal failure from history, but it absolutely shouldn't do it, and we can't allow anyone to forget the Note 7 existed. In fact, including the Note 7 in the clip above would have transformed it into a non-story.
If anything, Samsung should praise the Note 7 disaster and acknowledge its value. Hurrying the Note 7 to market back in 2016 was a terrible idea. But the Note 7 also forced Samsung to rethink its quality assurance policies and make sure no phone batteries will ever explode like the poorly designed batteries in the Note 7.
Furthermore, Samsung's competitors certainly paid attention to the Note 7 explosions, recall, and aftermath as well, as this sort of accident could have happened to any other vendor. It's likely other companies took extra steps to ensure their smartphones would not catch fire.
Two years later, we hardly talk about smartphone fires and battery incidents, especially when it comes to Samsung hardware, and that's all thanks to the Note 7. Battery accidents can still occur, sometimes with dire consequences, and no phone is 100% safe. But Samsung indeed proved that it's taking battery safety very seriously.
Of course, there's also the possibility that we're looking at a fan-made clip. The video was first posted on a non-official Twitter account, which linked directly to a Weibo source. But why would anyone other than Samsung go through the trouble of creating this Note 9 promo video and ignore the Note 7? Even if it's an unofficial Samsung ad made by a fan, it's still the saddest thing I've seen all year.
#Note9https://t.co/3pRcd8WmCq pic.twitter.com/dehBdochIN

— Max Jambor (@MaxJmb) August 2, 2018