The Galaxy S8 is the talk of the town right now, but that doesn't mean Samsung hasn't started working on its next flagship handsets. A report last week said the Galaxy Note 8 and Galaxy S9 are already in the making. The Galaxy Note 8 will be Samsung's first phablet to launch after the exploding Galaxy Note 7, with recent reports suggesting the phone will have a similar design to the Galaxy S8. A first image leak seems to reinforce that idea, assuming it's accurate.
Posted online by Slashleak, the picture below shows what appears to be a large Samsung phone featuring an Infinity display and Bixby support. Next to the phone, there's an S Pen stylus, and we can see an S Pen menu on the screen.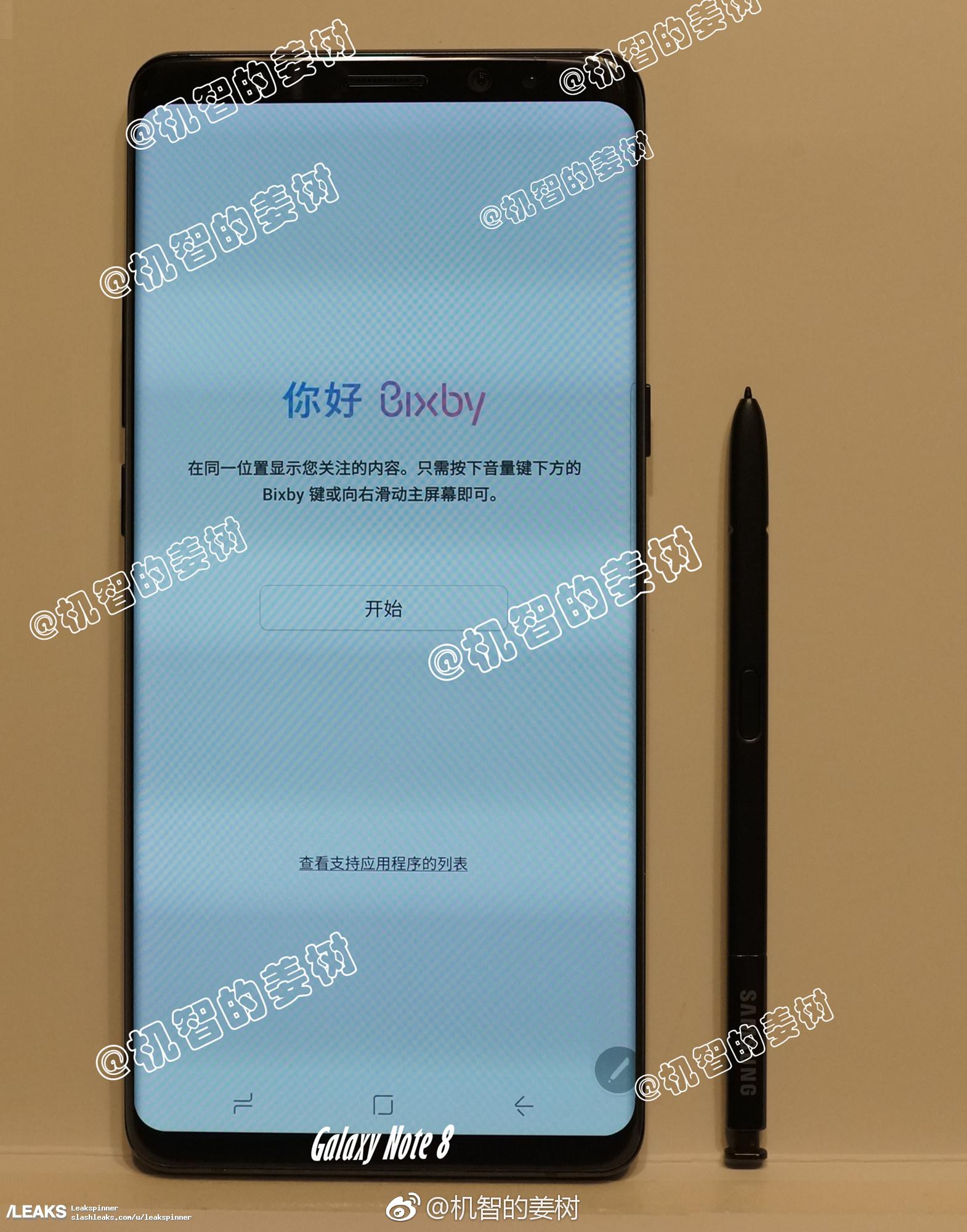 Recent rumors indicated the Galaxy Note 8 will have a 6.32-inch Infinity display that would be slightly bigger than the Galaxy S8+. The phone is also expected to ship with Bixby support out of the box.
In other words, that means it's incredibly easy to fake this particular type of leak. Just take a regular Galaxy S8+ version and an S Pen, and then add a stylus menu on top of the UI. That should get the job done.
All we need to prove this is an early Galaxy Note 8 prototype is a picture of the bottom side of the phone, which should show an opening for the stylus. That sort of image isn't available yet.
That said, it's likely we're going to see plenty of Galaxy Note 8 leaks once we get closer to the phone's launch. We expect the phone to launch at some point late in the third quarter of the year, or early in the fourth quarter.