Microsoft a few weeks ago unveiled its brand new Surface Pro 6 and Surface Laptop 2 models, but these aren't the only new Windows 10 toys in town. In fact, if you're a fan of machines that run Windows 10 on ARM, you should know that Samsung just launched such a 2-in-1 tablet, the brand new Galaxy Book 2.
As you can see in the image above, the device looks pretty much like what you'd expect from Surface Pro copycats. The Galaxy Book 2 is basically a Windows 10 tablet that features a built-in stand as well as a keyboard "dock" that lets you turn it into a laptop. It also comes with stylus support, just like other Windows 10 tablets.
The device is marketed as an "always on, always connected PC" just like any other Windows 10 device based on Qualcomm's chips. The Galaxy Book 2 packs Qualcomm's Snapdragon 850 chip that's been designed specifically for Windows 10 devices, and features LTE support.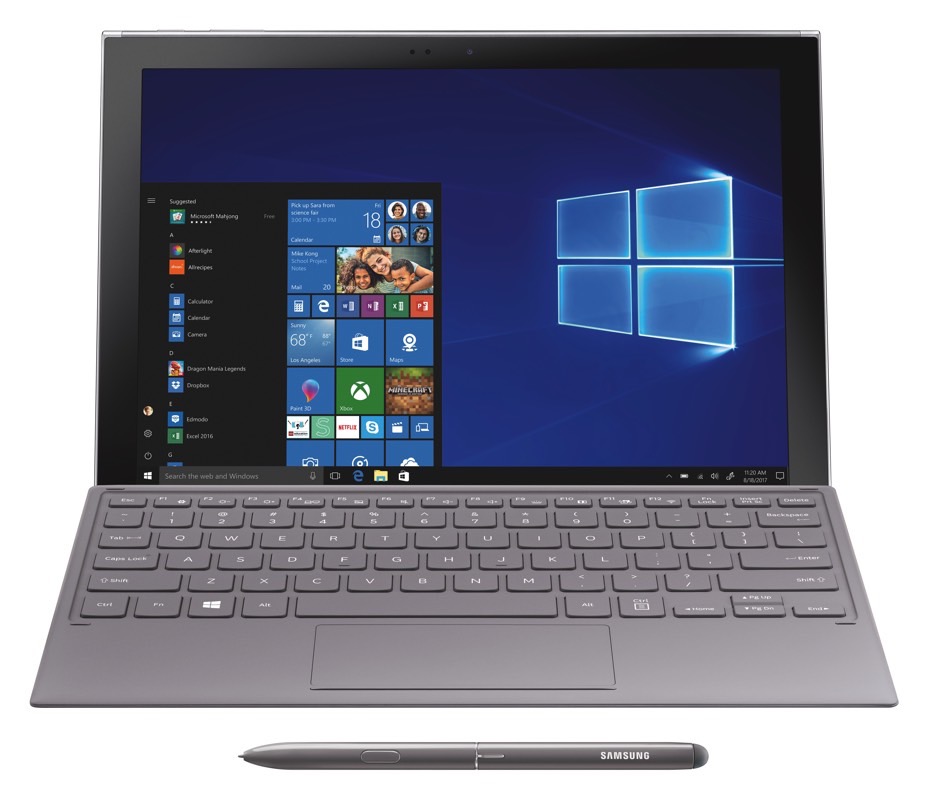 Battery life is also a highlight of always-on devices, and the Galaxy Book 2 will get up to 20 hours of life per charge, according to Samsung.
Specs include a 12-inch AMOLED Full HD display (2160 x 1440 resolution), octa-core Snapdragon 850 chip (2.96GHz quad-core and 1.7GHz quad-core), 4GB of RAM, 128GB of storage, 8-megapixel camera, 5-megapixel selfie cam, AKG dual speakers with built-in Dolby Atmos, two USB-C ports, microSD card, 3.5mm headphone jack, fingerprint sensor, Gigabit LTE, 802.11ac, and Windows 10 S. Sadly, you can't upgrade the RAM or storage, it appears.
The whole package including the tablet, S Pen stylus, and keyboard costs $999.99, and it'll be available online from AT&T, Microsoft, and Samsung on November 2nd. The Galaxy Book 2 will hit store shelves later in the month.