It turns out that Samsung isn't the only company working on a foldable smartphone, as Apple is also toying with that idea. Samsung's foldable phone concepts have been around for years at trade shows, so we already knew the South Korean giant has been working on such devices — in fact, Samsung is currently deciding whether to go forward with a 2017 launch for a folding smartphone. Apple's similar plans, however, are much more secretive.
DON'T MISS: HTC just unveiled one of the best Android phones of 2016, but you can't have one
Apple applied for a patent on Flexible display devices all the way back in mid-July 2014. On Tuesday, the USPTO finally awarded that patent to the iPhone maker (that's US Patent No. 9,504,170, first discovered by Apple Insider).
The document describes exactly what you'd expect: mobile devices that have flexible displays. Apple's work explains how the two parts of a foldable device would be coupled, the proposed hinge technologies, and the flexible OLED display that would be needed for such a smartphone. In an interesting twist, the user of such a product would even be able to attach it to his or her clothing.
Apple imagined a modern flip phone that can operate both in candybar and clamshell mode.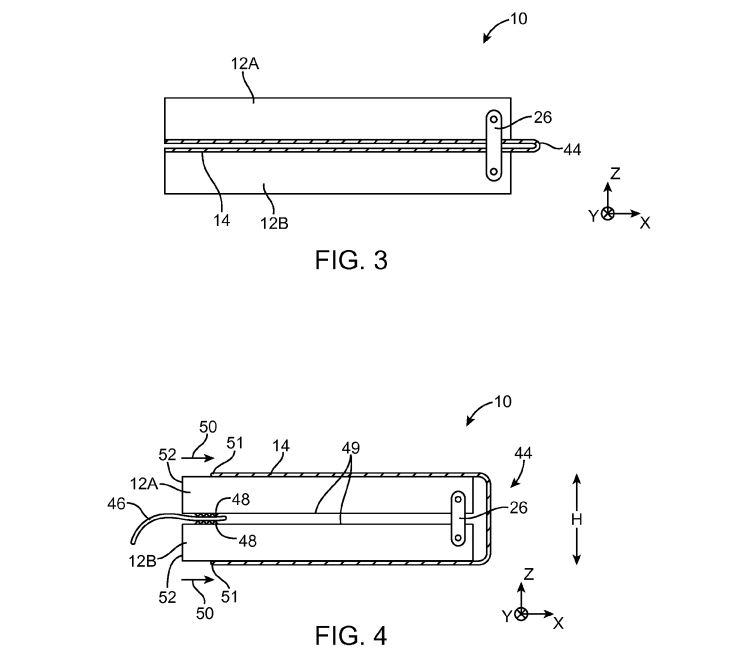 Each side of the flip phone would contain specific internal components, including cameras, speakers, light sensors, and display controllers for the upper half, while the bottom part would house the CPU, GPU, vibration motor, microphones, and other parts.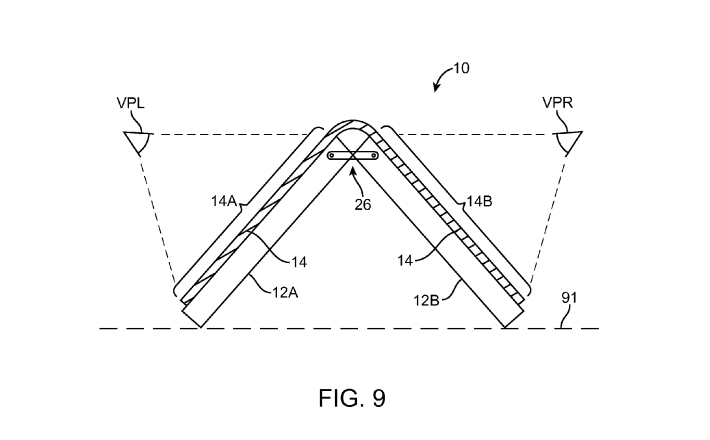 The two sides would communicate with the help of flexible printed circuit boards and a hinge mechanism would let the user rotate the sides to the desired position. Two-hinge designs are also described in the patent.
Interestingly, the device could fold both to hide the display and protect it from external elements, but also to show part of the display so that the user could interact with it.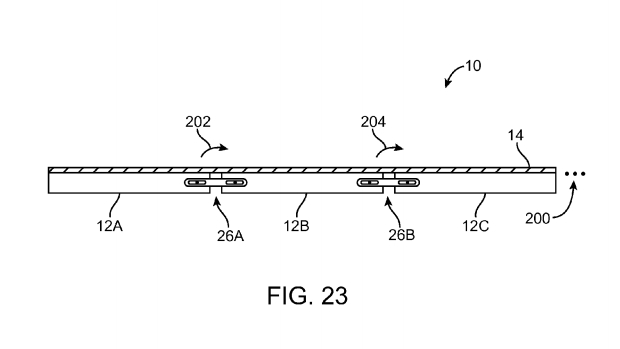 A foldable iPhone probably isn't coming anytime soon, of course. Apple is working on an iPhone redesign for next year that will mark the beginning of Apple's move to OLED smartphone displays. This foldable display patent is more evidence of Apple's long-time interest in OLED technology.
Also of note, the patent suggests that Apple is exploring this particular type of technology for other Apple devices, including the iPad and even the MacBook.