For years, the battle between mobile carriers wasn't a very competitive one. Verizon and AT&T were at the top of the food chain while T-Mobile and Sprint tried to catch up. But in recent years, not only has T-Mobile caught up, it's actually managed to beat both Verizon and AT&T in some surprising metrics. That trend continues this year as PC Magazine's Fastest Mobile Networks 2017 data speed test has T-Mobile finishing just one point behind Verizon on the 100-point Speed Score scale.
In order to conduct the test, PC Magazine visited 30 cities with four Samsung Galaxy S8 smartphones, each on one of the four major US mobile carriers. While Verizon's network remains the fastest, it "split individual wins for 36 cities and rural regions three ways with AT&T and T-Mobile." That's the first time the race has been that close in eight years of Fastest Mobile Networks.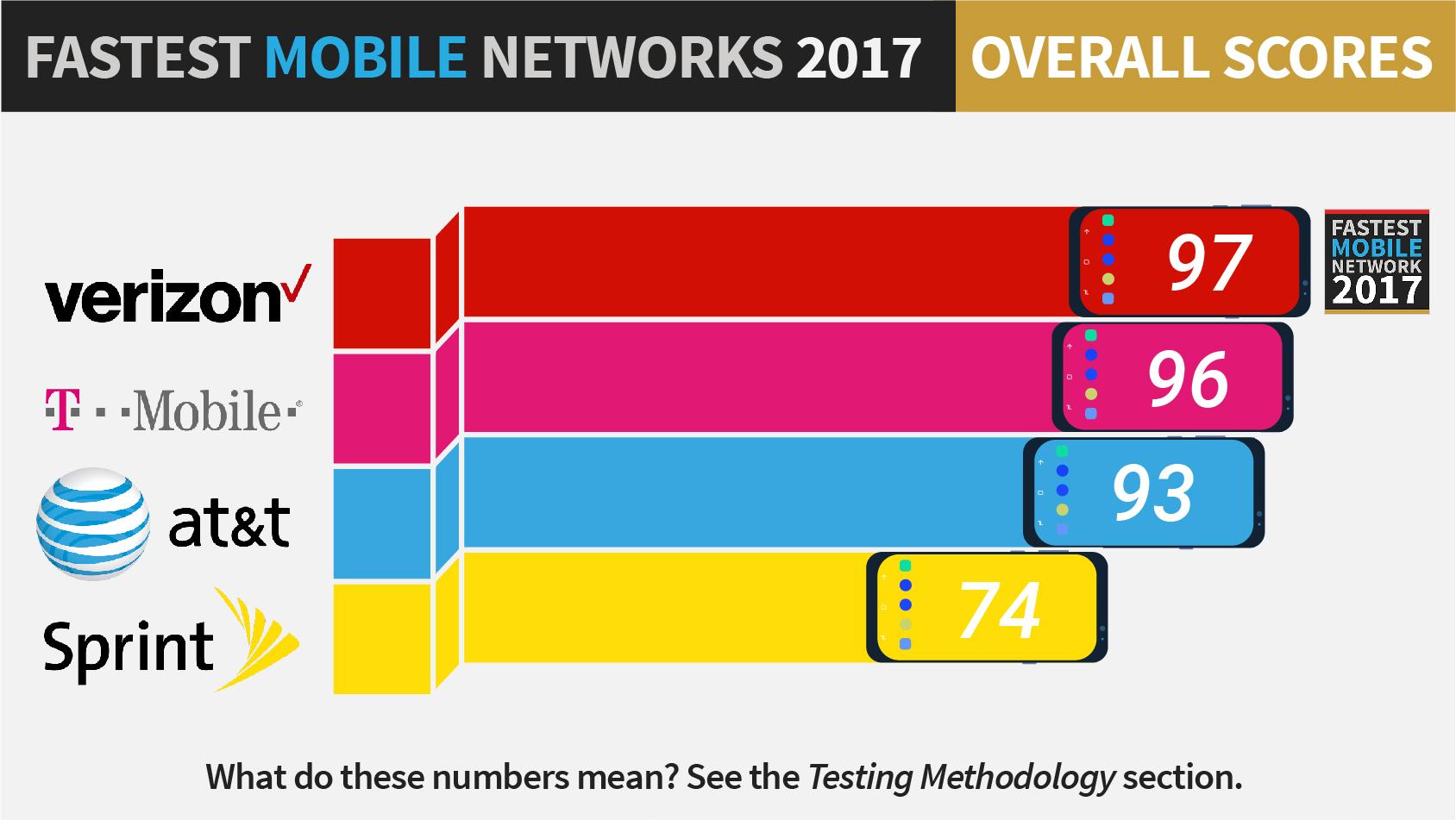 Verizon and T-Mobile may have taken the top two spots, but all three of the fastest carriers have their own strengths and weaknesses (or in Sprint's case, just weaknesses). For example, T-Mobile's network is strong in NYC, while AT&T's network is strong in Indianapolis. AT&T has the fastest average download speeds, and you'll get more bang for your buck if you go with T-Mobile over Verizon.
Unfortunately, while virtually every carrier has seen marked improvement over the past twelve months, Sprint has apparently hit a wall. After make some headway in 2015 and 2016, the fourth best of the four top carriers has failed to improve its average speeds much, if at all, from 2016.
You can see detailed results and the full methodology of the test over on PC Magazine's website.