There's a new Android flagship in town to take on the Galaxy S8, the OnePlus 5, the iPhone 8, and any other high-end smartphone launching this year. Made by Android creator Andy Rubin, the Essential is a sight to behold. It comes with high-end specs and a few original features, including a design that's somewhat different than what we expect from a 2017 all-screen phone. However, there are various particularities in this Essential iPhone killer that I don't want to see on Apple's iPhone 8 this fall.
Front camera
That 8-megapixel selfie camera at the top of the phone cuts into the display real estate more than I'd like it to, and I can't but wonder how it'll affect day to day activities like watching a video, playing games or interacting with apps.
The iPhone 8 may also have a rather large front camera assembly biting into the display, various leaks say, but it's going to be a lot smaller. Also, there's always a chance the iPhone 8's selfie cam might be buried under the screen.
Which brings me to…
Asymmetrical bezels
The Galaxy S8's design is gorgeous, and the iPhone 8 will also feature an all-screen design with minimal and symmetrical bezels. What's the point of Essential's lower lip? It does not house a home button or fingerprint sensor, so it surely must integrate some of the sensors that are placed on the front of the phone. Xiaomi's Mi Mix has a similar bezel "problem."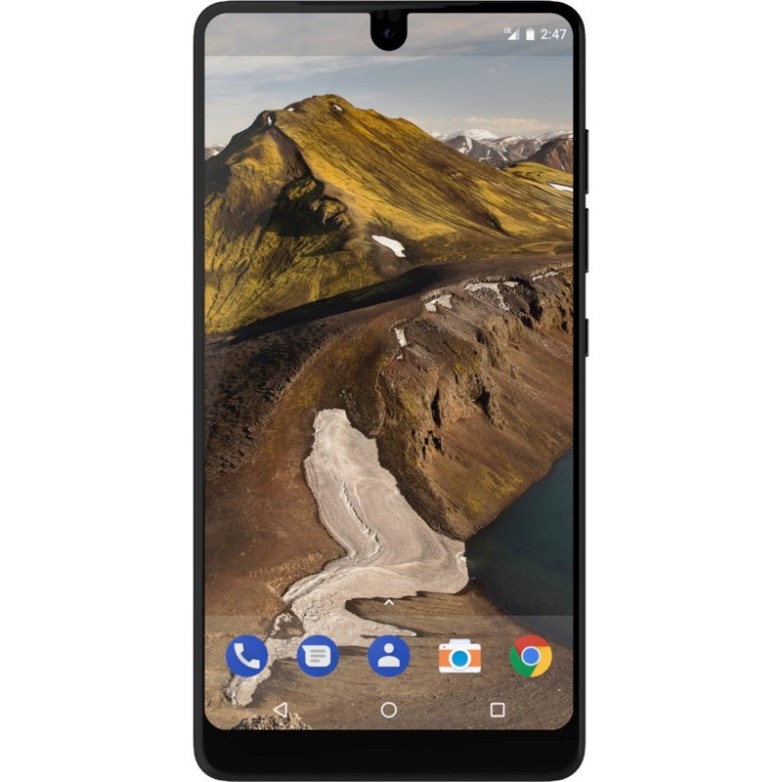 Fingerprint sensor
Nope. Nope. Nope nope. I definitely don't want the fingerprint sensor of the iPhone 8 placed anywhere on the back, as some iPhone 8 design leaks suggest. Essential was not able to innovate in this department, choosing to go with the same design everyone else uses.
The ugly pins
The Essential phone features two really ugly pins on the back, next to the dual camera, that let it connect to that special 360-degree camera and to a wireless charger. Let's just hope that kind of nonsense won't be found on the iPhone 8, though I am aware that some distant iPhone rumors did say that Apple was considering adding a Smart Connector to the back of the handset, as it does with the iPad. Let's keep that an iPad-only feature.