Andy Rubin, the man responsible for the Android revolution, is finally ready to show the world his new toys. He may no longer work on Android, or at Google, but Rubin is still very much ready to innovate in the smartphone business. Unveiled today, the Essential is a modern approach to making Android smartphones. And yes, this new high-end Android device is here to try to convince you not to buy an iPhone 8 or Galaxy S8 this year.
In terms of specs, the phone is essentially a 2017 Android flagship device. That means it's got the same kind of hardware you'll see on most flagships this year, including the Galaxy S8.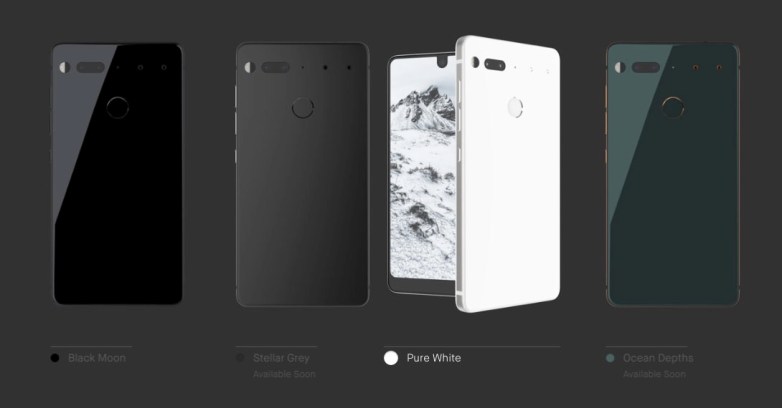 We're looking at a 5.71-inch display with 2560 x 1312 resolution (19:10 aspect ratio, 500 nits of brightness), Qualcomm Snapdragon 835 chip, 4B of RAM, 128GB of UFS 2.1 storage, 13-megapixel dual lens camera, 8-megapixel front camera, Bluetooth 5.0 LE, NFC, USB Type-C, and 3,040 mAh battery with fast-charging support.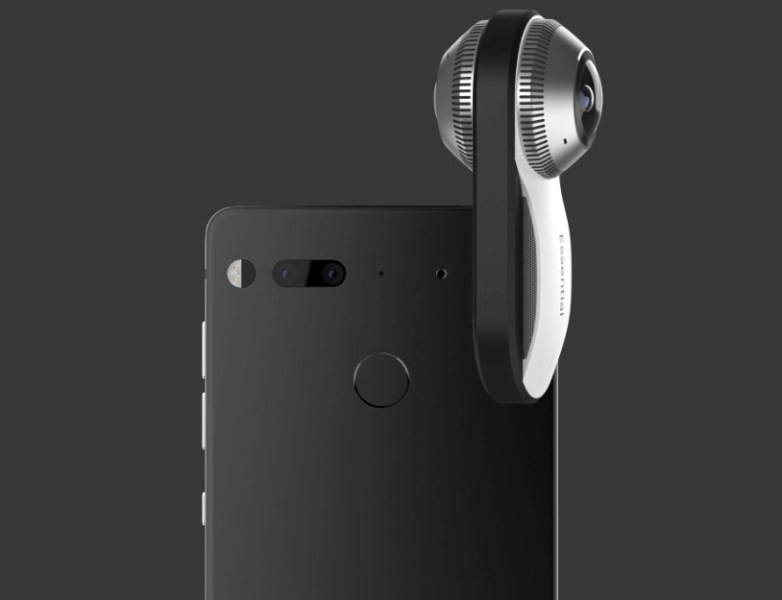 Unlike other phones, the Essential is made of titanium and ceramic, while Corning Gorilla Glass 5 covers the display. On the back, there's a fingerprint reader and also a special two-pin wireless accessory connector that lets you attach the world's smallest 360-degree camera — yes, the speculations were accurate — or wirelessly charge it. What you won't find on the back, or on the front for that matter, is a company or carrier logo.
The phone's display has an edge-to-edge design with "radiused corners." However, the bottom lip is slightly bigger than you'd expect it to be, and it's not symmetrical to the top edge. Also, the front-facing camera breaks up screen continuity in a rather unpleasant way.
Oh, and before you ask, there's no 3.5mm headphone jack on this one.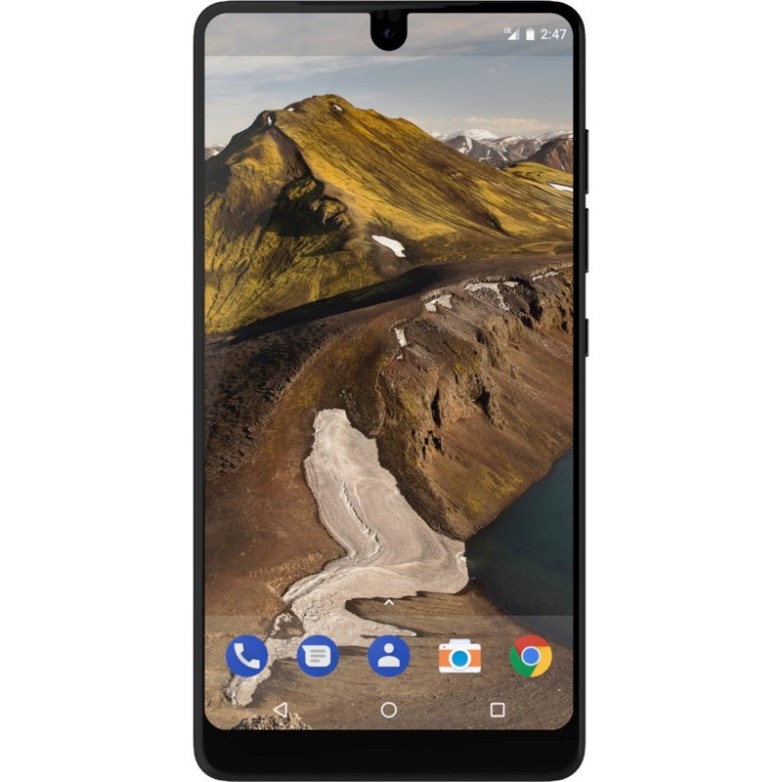 The Essential phone costs $699, or $749. The more expensive offer includes the 360 camera, that would otherwise sell for $199 by itself. We have no release date for the handset right now, but you can reserve yours today.