Samsung's Galaxy S23 series started shipping last week and appears to be a winner already. The phones are as fast as possible for 2023 Android flagships. The Galaxy S23 Ultra's camera and battery life are impressive. More importantly, the Galaxy S23 phones aren't more expensive than their predecessors, despite offering much better performance. Still, the phones are quite expensive. Samsung fans on a budget might want to wait for the price to drop — or for the cheaper Galaxy S23 FE to arrive.
What's great about Galaxy S23 performance so far is that we're not seeing any of the issues that hurt the Galaxy S22 series last year. There's no Exynos version of the handset, and Samsung isn't throttling the phone. Nor is it cheating in benchmarks.
If anything, the Galaxy S23 phones feature an even faster variant of the Snapdragon 8 Gen 2 chip that will power most 2023 Android flagships. And the same chip is available in all regions.
Had Samsung followed Apple's strategy, it could have easily turned the Galaxy S22 into a great budget alternative to the Galaxy S23. And Samsung did say during the Galaxy S23 event that it'll continue selling the Galaxy S22. But those phones still rock the Snapdragon/Exynos combos of chips.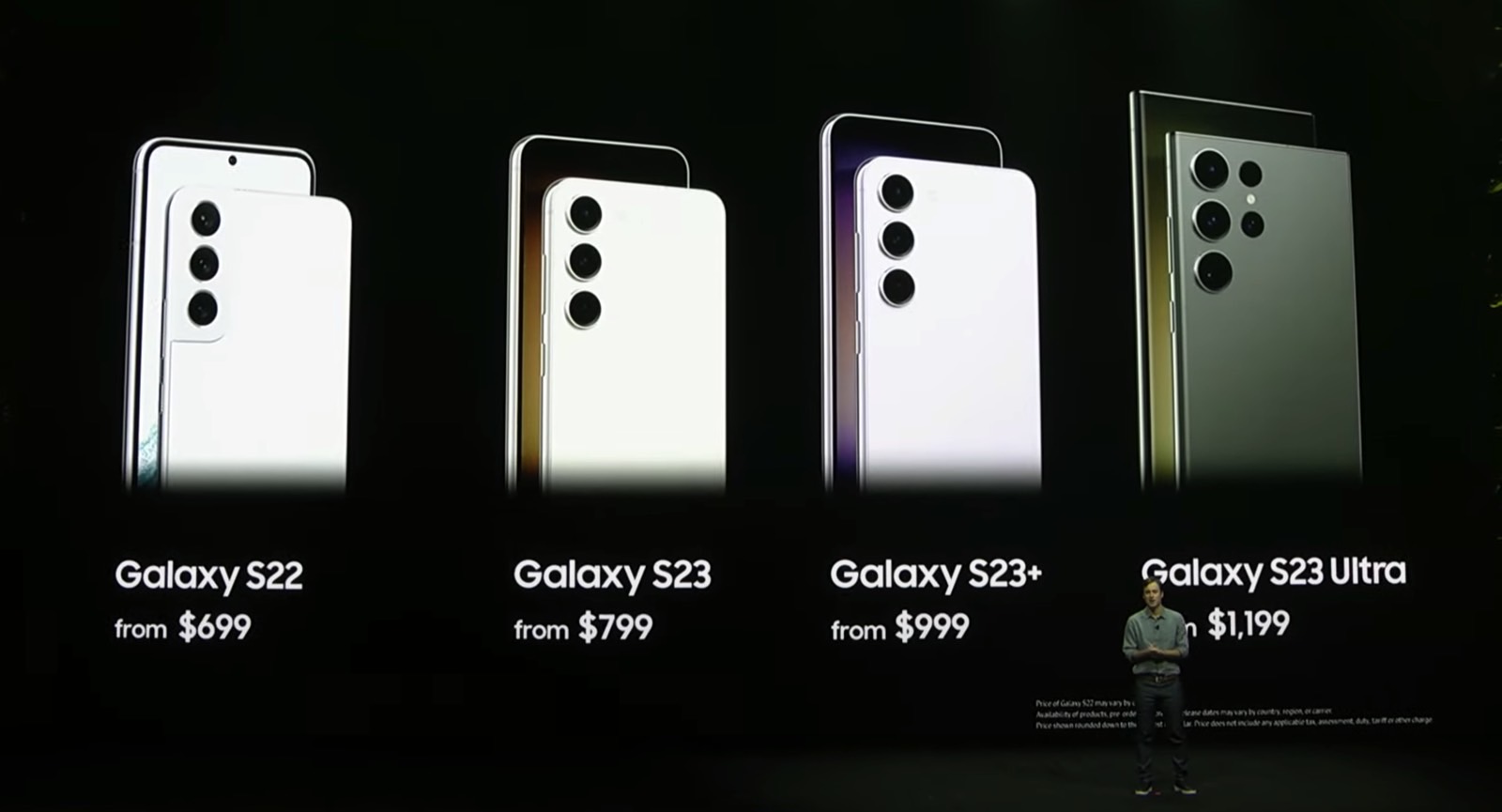 That's to say the Galaxy S22 might have been a decent Galaxy S23 FE alternative. Samsung wouldn't have needed to bring the Fan Edition back. As a reminder, there was no S22 FE variant last year.
A Korean leaker (via SamMobile) claims that Samsung is making a Galaxy S23 FE this year. The phone should be more affordable than the $799 Galaxy S23, though the price hasn't leaked. But the leaker says the phone will use the Snapdragon 8 Plus Gen 1 processor so Samsung can cut costs.
As a reminder, the Snapdragon 8 Plus Gen 1 is a better variant of the regular Snapdragon chip that powers the Galaxy S22 phones. It's the chip that Samsung used last year in all its Galaxy Z Fold 4 and Z Flip 4 foldables. It's faster and less likely to overheat.
Put differently, the Galaxy S23 FE won't match the Galaxy S23's performance, but it'll still be a great smartphone that's on par with last year's flagships. Presumably. We still need to figure out what sort of specs the handset will offer and how much Samsung will charge for it.