Apple's Find My technology makes stealing an iPhone difficult, as tech-savvy thieves might be wary about stealing devices that users can track online. But the iPhone remains a highly coveted device and a primary target. That's why it's important to change a key iPhone Control Center setting to prevent thieves from holding onto your device, in addition to having Find My active at all times and protecting your device with a password and biometrics.
Specifically, you need to make it impossible for attackers to enable Airplane Mode on your device once they steal it. That's their only hope of trying to bypass the screen lock to wipe the handset screen and resell it. The other option is using Airplane Mode to tear the iPhone apart and sell the various components.
How to protect your iPhone against theft
Before we explain the Control Center setting you need to change, we have to go over the two essential iPhone features you have to enable to prevent people from stealing your iPhone.
First, you must set a Lock Screen password and enable Face ID or Touch ID. If you skip this step, thieves will be able to get into your iPhone as soon as they steal it, and then they'll be able to enable Airplane Mode even if Control Center doesn't show up on your Lock Screen.
In the Settings app, look for Face ID/Touch ID & Passcode and enable a password and Face ID. iPhones with Touch ID will let you set up Touch ID in this menu. Most people usually complete this process during the initial iPhone setup.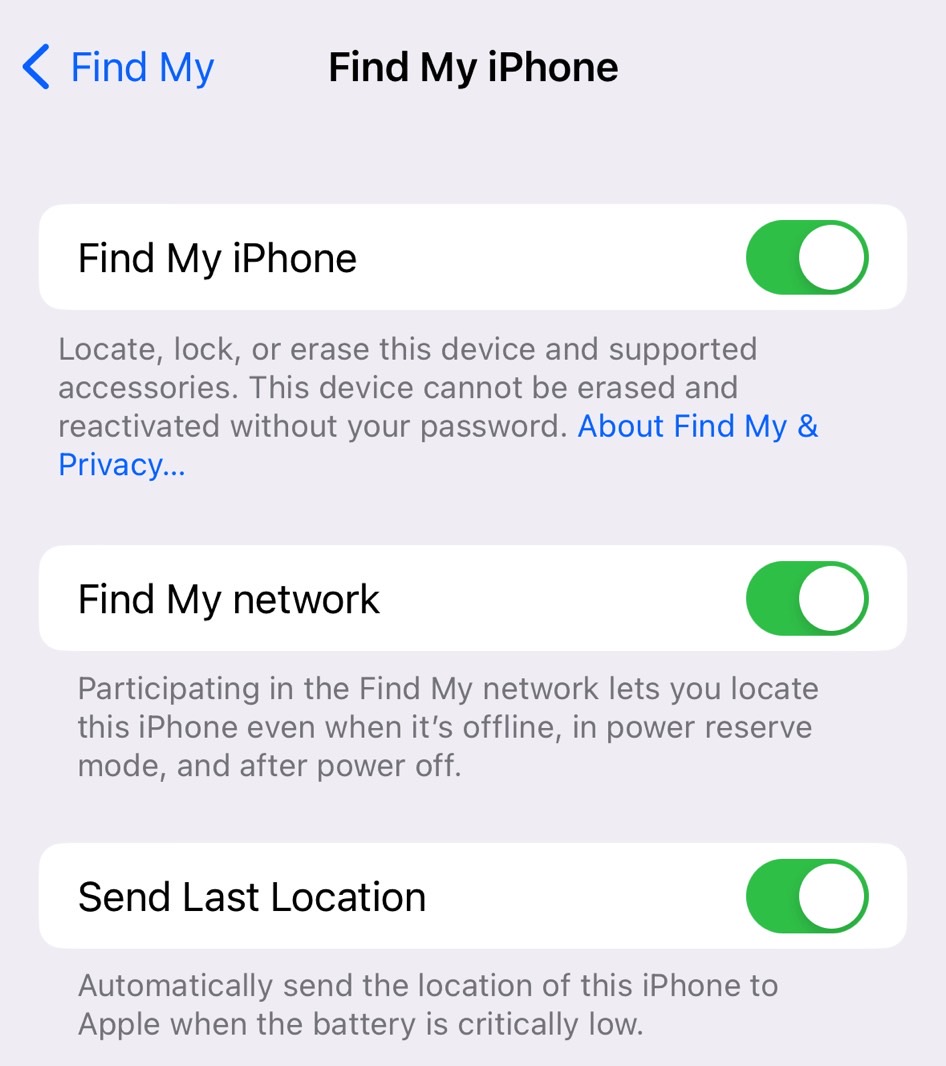 Secondly, you have to enable Find My iPhone. Head to Settings, tap on your Apple ID name, and look for Find My. Tap on it and enable all of its features, as seen above.
This ensures you can locate your lost or stolen iPhone on a map.
Disable Control Center when the iPhone is locked
Control Center is a quick way to access various settings on iPhone and a feature many people use frequently. On iPhones with Face ID, you have to swipe down on the right side of the screen to invoke Control Center. On Touch ID phones, you have to swipe up from the bottom. That's assuming you enabled Control Center on the Lock Screen.
But that's a security issue right there. Airplane Mode is one of the default shortcuts, so you can't remove it from Control Center. Any thief could invoke Control Center right after they steal your device and enable Airplane Mode.
You can disable Control Center access when the iPhone is locked to avoid this. The process is straightforward. Head to the same Face ID/Touch ID & Passcode menu that lets you enable a password and set up biometrics for the phone.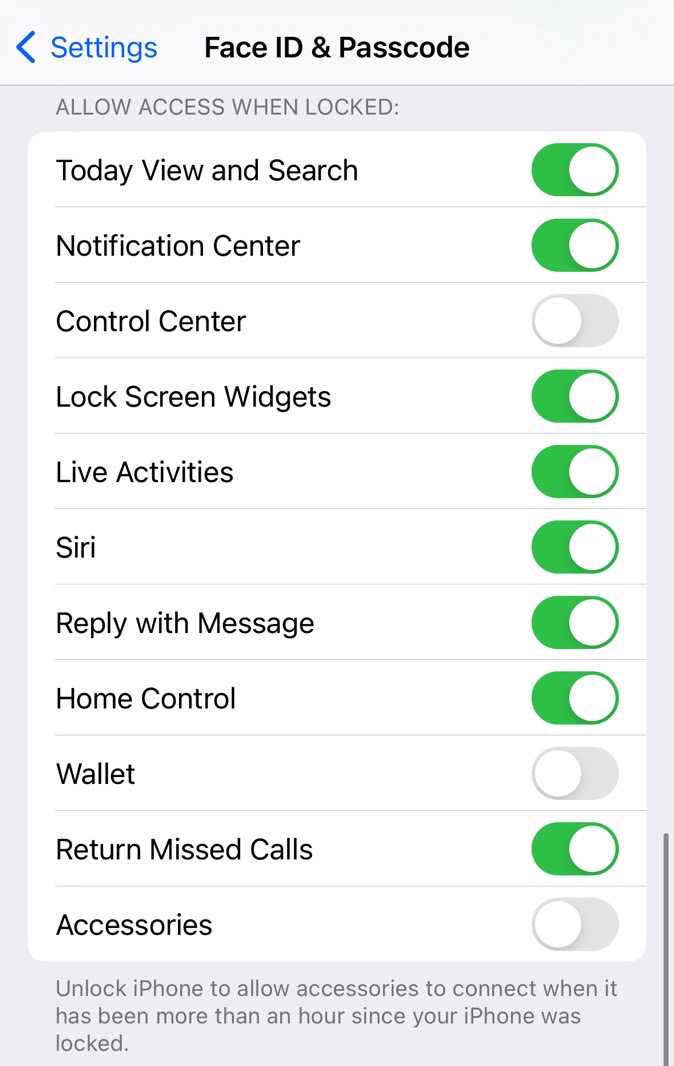 Look for the Allow Access When Locked and the disable Control Center. That's all you have to do to add another security layer to your iPhone. You might also want to disable Accessories to prevent thieves from connecting to your device via USB to attempt to unlock it.
Now, if a thief steals your iPhone and tries to enable AirPlane Mode, they won't be able to. They'll know they risk the owner contacting the police with their location now that they can't block the iPhone from talking to other iOS devices. And they might just ditch the device rather than risk getting caught.
This useful iPhone security trick won't guarantee that you'll recover your iPhone, but it might increase your chances of finding it. Remember that Find My works even if your iPhone's battery dies. That's why thieves try to turn on Airplane Mode.
Remember to back up your iPhone
If you want to avoid disruptions while your iPhone is lost or stolen, you should back up your iPhone frequently. And the good news is that you can encrypt iCloud backups now, which makes iCloud backups even more secure.
Frequent backups will ensure you don't lose any personal data after misplacing the iPhone or having it stolen. If you can't retrieve the device despite having Control Center blocked on the Lock Screen, you'll probably buy another one and move your data over.
Finally, remember to protect your iPad the same way.