Launched in November 2021, Beats Fit Pro are Beats wireless earbuds that can be a perfect replacement for Apple's AirPods Pro. If you have a pair of Beats Fit Pro, here are some tips and tricks for iOS and Android users to take the most advantage of them.
One-touch pair: Like AirPods models, Beats Fit Pro earbuds also have instant connectivity. With your iPhone unlocked, just bring the buds closer and follow the on-screen steps to pair and sync them with all your Apple devices. On Android phones, download the Beats app, then open the case with your earbuds and connect via Bluetooth settings. Then, you'll be able to switch between devices with ease.
Find your best fit: With Beats Fit Pro, you can choose between three different ear tips for the best comfort. The more snug the fit, the better the quality. In addition, on your iPhone, you can test the fit of your ear tips. Tap the "i" icon on your earbuds' Bluetooth settings and complete the test. On Android, you can do that on the Beats app.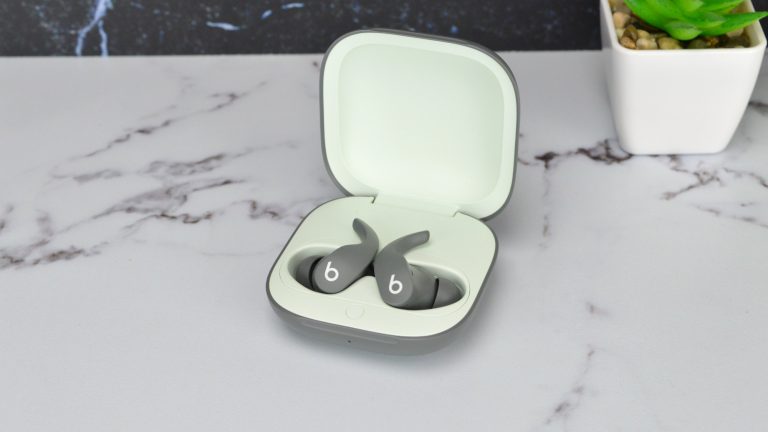 ANC, Transparency Mode, and Spatial Audio toggles: Through the Control Center on your iPhone, you can long press on the volume toggle of what you're listening to and switch between Active Noise Cancelling or Transparency Mode. In addition, if the song supports Spatial Audio, you can also switch this function on or off. You can do the same on the Beats app on your Android app, or long-press Beats Fit Pro "B" to switch between modes.
Locate your Beats Fit Pro: The Find My app on your iPhone remembers the last known location of your wireless earbuds, even if the battery dies. With its Android app, just search for Locate my Beats option, and the last known location will appear.
Customize controls: If you don't like switching between ANC and Transparency Mode when long pressing the sides of your Beats Fit Pro buds, you can enter the device's Bluetooth settings and customize the controls, so you switch them to Volume Up and Down, for example.
You can find more tips and tricks in the video below: