Apple is in a considerable controversy with its iPhone 15 FineWoven cases. Even though BGR loved the first hands-on, after a few days and lots of intensive tests, most people acknowledge that the cases are bad.
Although it's important to note that some use cases seem to be a bit exaggerated, there are some noteworthy considerations if you plan to spend $60 on Apple's luxurious case that the company is replacing leather with.
Thankfully, iFixit not only went all hands-on with the iPhone 15 FineWoven cases, but it also put up to 490x magnification to see how this fabric reacts to several materials.
What are Apple's FineWoven cases made of?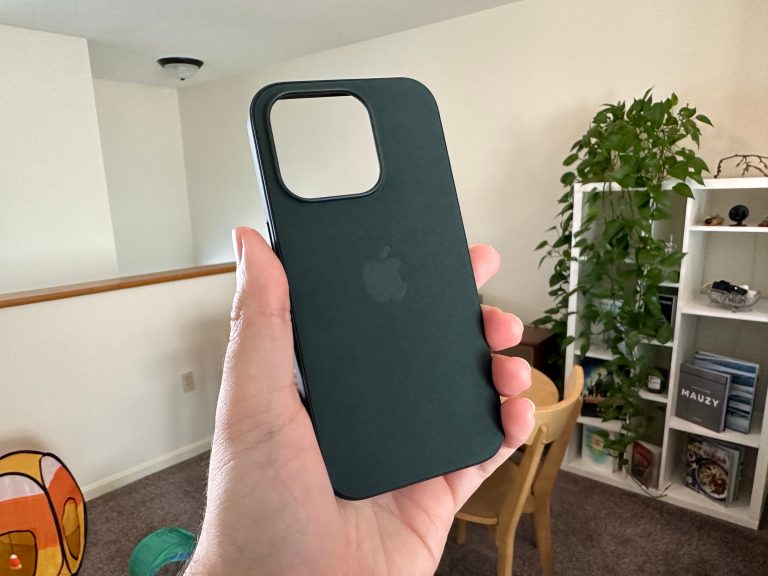 On Apple's website, the company describes FineWoven cases as a "delightful way to give your iPhone extra protection while adding style." The company says it's made of durable microtwill, and the material has a soft, suedelike feel.
Cupertino designed this case "with the earth in mind," as it's made from 68 percent post-consumer recycled content and significantly reduces carbon emissions compared to leather. iFixit, for example, notes that twill is a weave that creates a pretty, diagonal pattern. That said, the company discovered that the Arc'teryx Atom LT jacket and Patagonia TechFace jacket both have similar construction, which is nice, right? Well, there's a catch.
As iFixit says, "The FineWoven fabric looks great—as long as you don't touch it." The reason is that Apple doesn't add a Durable Water Repellent (DWR) treatment, unlike these jacket brands. As the company notes: "A DWR treatment adjusts the surface tension properties of the fabric, encouraging liquids to bead and roll off rather than soak into the fibers. The downside of DWRs is that they often contain poly-fluoroalkyl chemicals (PFAs), which the EPA describes as 'persistent, bioaccumulative, and toxic,'" which is where the issues with Apple's iPhone 15 FineWoven cases lay.
With that knowledge, iFixit decided to test this case against a few materials.
iPhone 15 FineWoven cases against the real world; what happens?
Keys or fingernails: When scratching the surface, the threads don't break or have any dye damage, but since its threads are so fine, it's "very easy to mar the pristine weave." This is why they'll leave a mark.
Coffee: If you drop coffee, it will eventually evaporate from the case but leave some traces.
Oil: iFixit says that oil marks will stay. It "saturates the fiber and changes the optical qualities, resulting in a dark-looking stain." That said, even scrubbing the spot with detergent won't be enough to completely clean the case.
Hot sauce: The iPhone 15 FineWoven cases can't handle the hot sauce heat. "The hot sauce's vinegar soaked in and marred the fabric," says the company after testing.
Can you say the cases are bad?
From a point of view of how they look, FineWoven cases are bad because they can't handle real-world usage. But if you don't care about the accessory getting smudged or scratched, you'll have a resistant case for your iPhone 15.
It's also worth noting that Apple's silicone and leather cases weren't also age-proof. Most of my leather cases that weren't black or brown aged poorly, and the silicone cases would get dirt or yellow after a few months.
At the end of the day, I wouldn't say Apple was able to replace its "luxurious" leather with this microfiber case, and if you decide to buy one, you need to be aware that they scratch and smudge more quickly than the other options.
In addition, it's the $60 price tag that made customers so angry. Leather would eventually scratch or get dirt, but it would take more than a single scratch or dirt hands to impact the case. That said, I think lowering prices would be Apple's safest choice not to make users regret buying this product. Otherwise, the company will continue to deal with this issue for as long as the FineWoven cases are available.