A project dating back to the Steve Jobs era could become a reality as Apple has been working on noninvasive and continuous blood glucose monitoring. The story, broken by Bloomberg's Mark Gurman, details how the company has worked for over 12 years to develop this technology and upend a multibillion-dollar industry.
The goal of this secret endeavor — dubbed E5 — is to measure how much glucose is in someone's body without needing to prick the skin for blood. After hitting major milestones recently, the company now believes it could eventually bring glucose monitoring to market, according to people familiar with the effort.
Although there are still "years of work ahead," Apple has been using a chip technology known as silicon photonics and optical absorption spectroscopy to develop this blood glucose monitor. Gurman says the system uses "lasers to emit specific wavelengths of light into an area below the skin where there is interstitial fluid that can be absorbed by glucose. The light is then reflected to the sensor in a way that indicates the concentration of glucose." An algorithm determines a person's blood glucose level.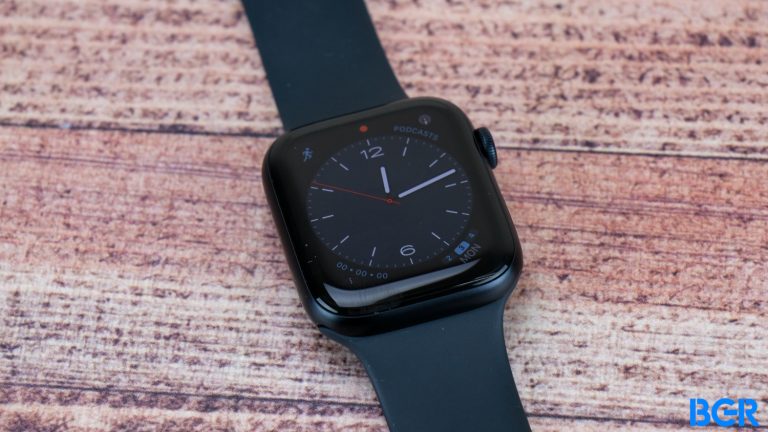 The journalist says this project is one of the most "covert initiatives at the famously secretive Apple," as fewer people are involved in this blood glucose monitor device than in the mixed-reality headset or the Apple Car.
Bloomberg reports that Apple has been testing this glucose technology on "hundreds of people" over the past decade, and its goal now is to develop a prototype device about the size of an iPhone that can be strapped to a person's bicep. People familiar with the matter said this system is now considered to be at a "proof-of-concept stage."
It's unclear how long Apple will take to add the blood glucose monitor to the Apple Watch with the help of another accessory. The story also highlights the setbacks the project has faced, why it's still considered a moonshot goal, and how Apple was able to keep it a secret for so long.