Apple's latest and greatest smartwatch is here. The Apple Watch Series 7 was announced at the company's California Streaming event, which is also where Apple launched the iPhone 13 series, and the third-generation AirPods.
The device offers a new, larger display, along with a series of new features that help make it arguably the best smartwatch ever released. Safe to say, even if you have an Apple Watch Series 6, you may want to upgrade to the Apple Watch Series 7, depending on what's important to you.
Interested in learning more? Here's everything you need to know about Apple's latest smartwatch.
Apple Watch Series 7 design
Apple usually brings redesigns to its devices every three years or so, and this is the year for the Apple Watch. Unlike the rumors, however, the new device doesn't have the flat edges that some were expecting. Instead, the device has a larger display with slimmer bezels than before. The overall look of the device, however, remains more or less the same.
The device also has a new more crack-resistant front display, plus it has IP6X dust resistance and the device is still swim-proof. The device is also compatible with all previous watch bands.
Apple Watch Series 7 specs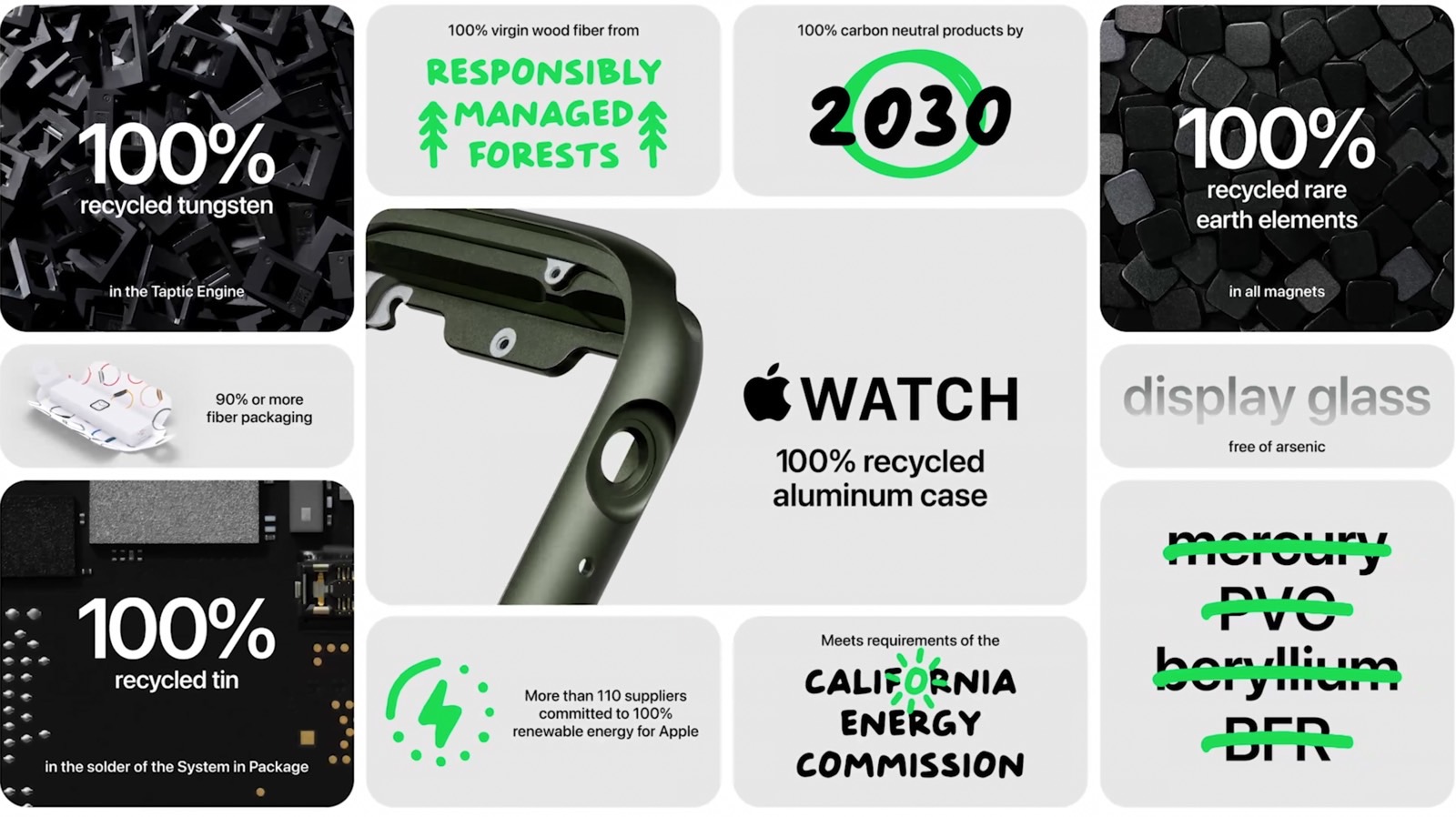 The watch doesn't offer too many major upgrades in terms of specs, but it should still be able to handle pretty much everything you can throw at it in day-to-day use. That includes fitness tracking, and there are a few new workouts in watchOS 8, including support for e-bikes.
The device charges faster too. The device comes with new fast charging tech that can fully charge it in 45 minutes, which is perfect for those that prefer to use their device for sleep-tracking and only charge when they're showering, for example.
Apple Watch Series 7 price and availability
The new watch starts at $399, and it will be available for purchase in the fall. Apple has yet to give a specific release date for the device. It is available in a range of colors, including the same stainless steel finishes.