Apple Music quietly rolled out a new Discovery Station under the Listen Now tab early this week. While the streaming service already offered a playlist with weekly discoveries based on the user's taste, this new tool offers endless song options – and most of them are on point.
One of the things that Spotify users complain about regarding Apple Music the most is the lack of "an algorithm" that can tell you what you want to listen to. After trying Spotify a few times over the years, I understood what users meant and that this service wasn't for me.
Honestly, I always preferred listening to the songs I already enjoyed. While I'm always searching for "the next big thing," I feel like Spotify requires you to discover new artists, albums, and songs, while Apple Music lets you stay in your comfort zone.
Mostly, I rely on friends telling me what they're listening to or in Apple Music's Browse tab, where I like to see what's coming soon. But for journalistic purposes, I decided to try the new Discovery Station – and I'm impressed.
While it truly is a Discovery Station, and seldom does it show a band I'm aware of, it also nails almost all suggestions with songs I'd genuinely enjoy in my everyday listening. That said, I've added some of the songs I'm discovering from this new station while reporting back to Apple Music when something suggested is not for my taste.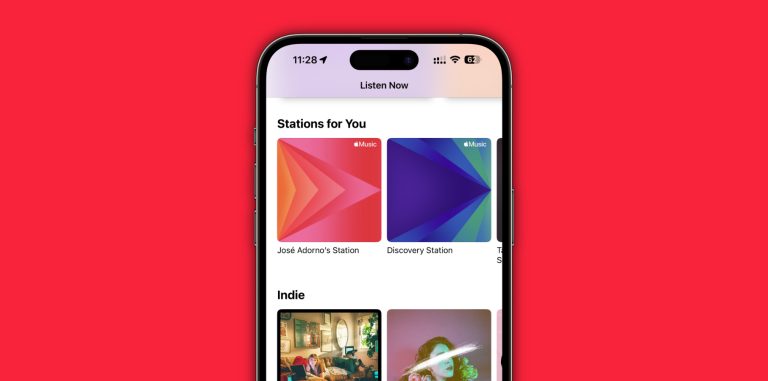 In addition, the personal station has also got a cover tweak. I believe Apple has improved the algorithm, as it also brings the songs I love the most while also adding pieces I didn't know about, but I definitely enjoy them.
While this change won't make Spotify users change to Apple Music, this is a first step for the streaming service to feel more alive and smart. Besides that, iOS 17 is bringing a few tweaks to the music service, and later this year, it will finally let users create collaborative playlists – which is a long-awaited feature request.
If you are an Apple Music subscriber, go to the Listen Now tab, look for the new Discovery Station, and try it. I'm sure you're going to enjoy it.