Amazon held a surprise event on Thursday morning in Seattle to announce a variety of Echo-branded smart home devices, including a subwoofer and a smart plug, both of which leaked earlier this week. But that was just the tip of the iceberg for what turned out to be one of Amazon's most action-packed events ever.
Below are all of the new devices that Amazon announced on Thursday, including updated Echo devices, a smart wall clock and even a smart microwave. If you're a fan of new hardware, you're going to want to scroll down.
Echo Dot (3rd Generation)
The most popular Echo smart speaker just got an update, as Amazon revealed the latest Echo Dot model during its surprise event on Thursday. While it has the same shape as previous models, the new design features curved edges, fabric covers, and improved sound quality. It has the same four buttons as previous models as well, but there are only four microphones inside this time around rather than seven. It launches in November for $49.99.
---
Echo Input
Want a smart speaker that doesn't actually speak back to you? The new Echo Input has to connect to other speakers via Bluetooth or a physical cable, but costs just $34.99. Basically, the Input can turn any speaker in your home into an Echo, if you're not willing to shell out at least $50 for an Echo Dot. The Echo Input will launch in 2018.
---
Echo Sub
Leaked ahead of the event, the Echo Sub is a 100W subwoofer that will bring the bass to your home audio system. Echo Sub can be paired with up to two "of the same compatible Echo devices" for stereo pairing, and like any other Echo, you can control it with your voice or with the Alexa app. Amazon will begin shipping the Echo Sub before the end of October for $129.99. And as for it's design — it really looks a whole lot like Apple's HomePod.
---
Echo Link & Echo Link Amp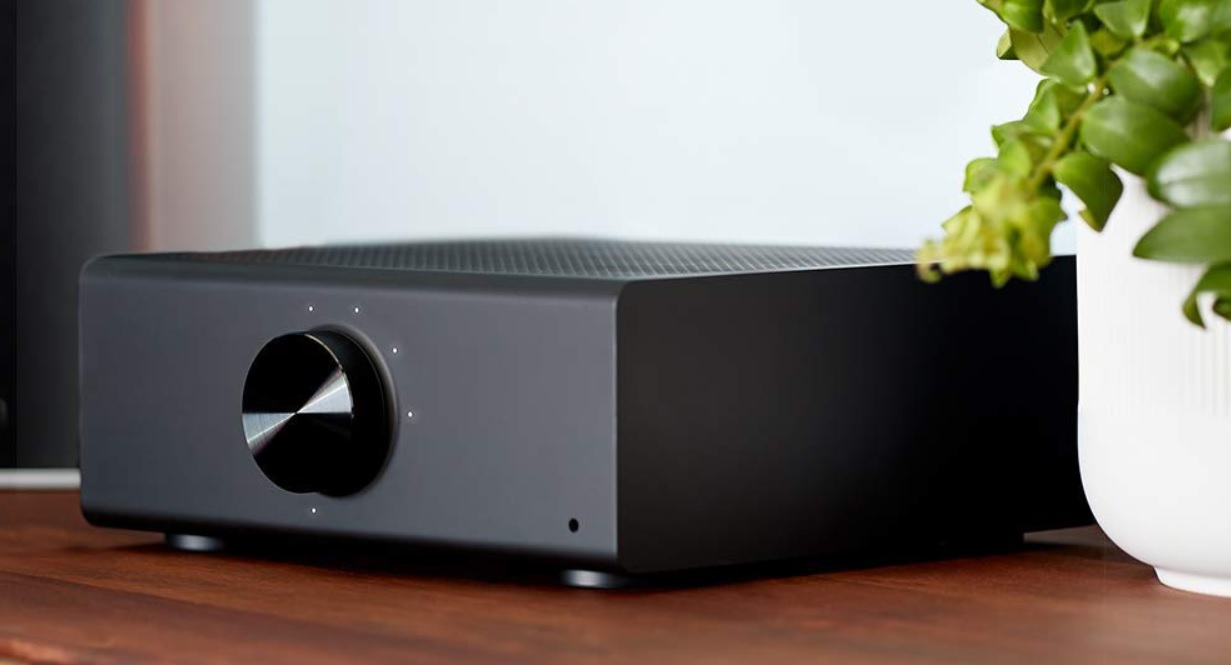 Rounding out the audio products for the day are the Echo Link and Echo Link Amp, neither of which actually have microphones. Rather, you'll need to pair these with another Echo device and then link up with your AV receiver. You can pick up the Echo Link for $199.99 or the 2-channel, 60W Echo Link Amp for $299.99.
---
Echo Plus (2nd Generation)
In addition to the new Echo Dot, Amazon also introduced an updated Echo Plus with more bass, the same fabric cover as on the latest Echo and Echo Dot models, and a built-in temperature sensor so that you can find out exactly how hot or cold it is inside at any given time. Amazon will sell the new Echo Plus for $149.99.
---
Amazon Smart Plug
Turn any device in your home into a smart device with Amazon's new Smart Plug. Once you plug a device in, you can control it remotely via the Alexa app or using voice commands with another Echo device. Alexa isn't on board the plug though, so you will need a second device. Echo Smart Plugs cost $24.99 and ship next month.
---
AmazonBasics Microwave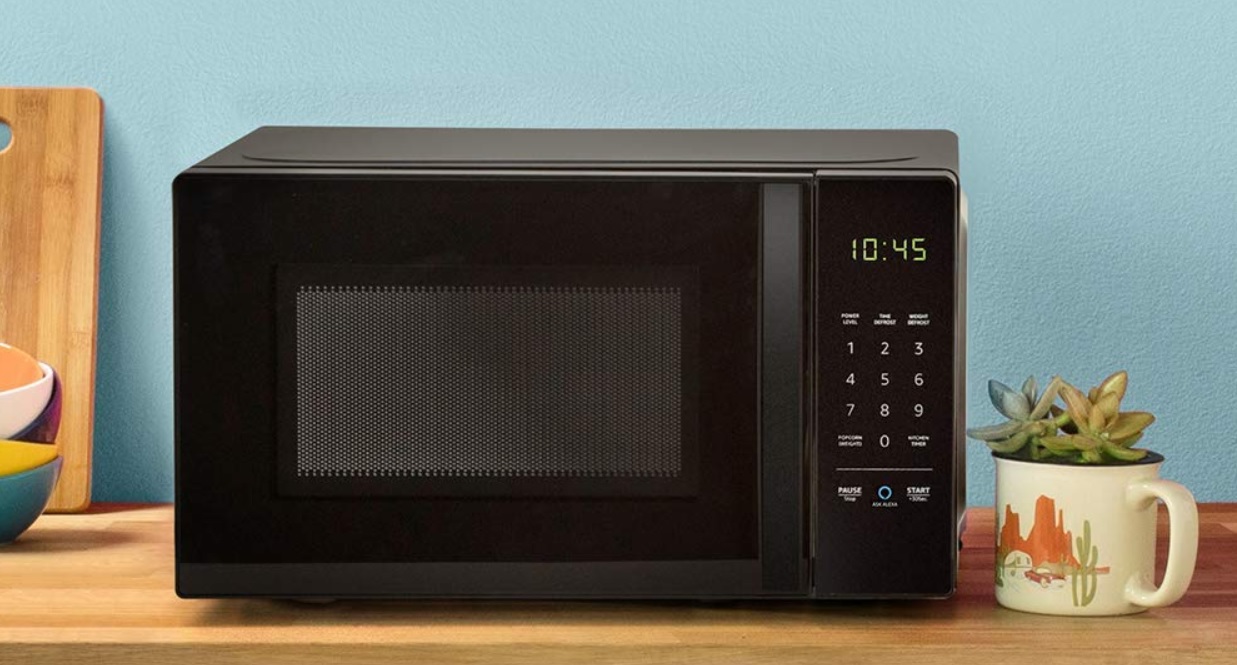 Amazon is about to make your kitchen smarter with its AmazonBasics microwave. The smart microwave is powered by Alexa Connect Kit and has voice-activated presets as well as an Alexa button. There's also a built-in Dash button for ordering popcorn, which alone might be worth the $59.99 price of admission.
---
Echo Wall Clock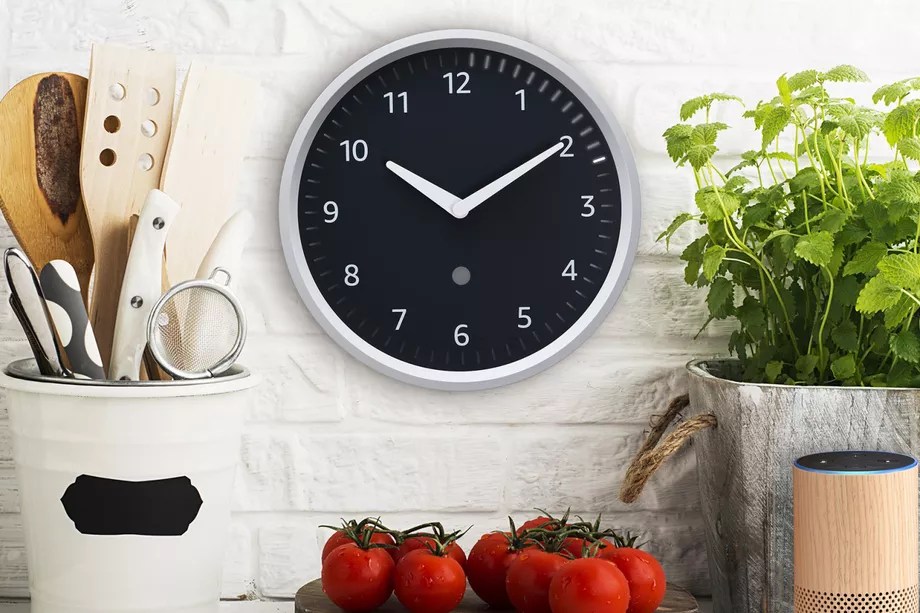 Perhaps the oddest device Amazon unveiled today, the Echo Wall Clock shows the current time as well as LED rings to indicate any timers you set. In addition to the LED rings, the clock can also automatically adjust for daylight savings time, has a set of microphones, and can connect to other Echo devices. It will cost $29.99.
---
Ring Stick Up Cam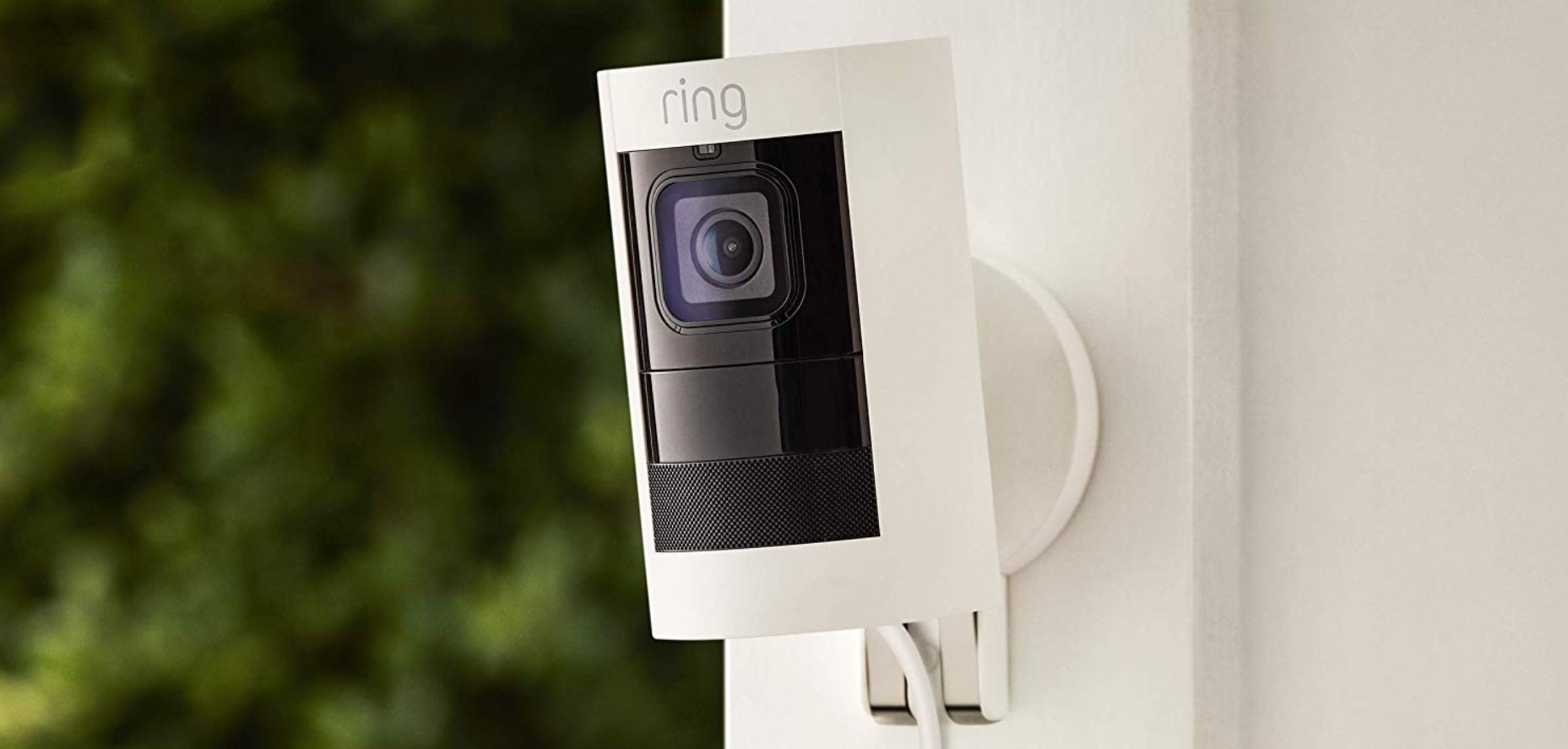 After acquired Ring earlier this year for $1 billion, Amazon announced an updated Stick Up Cam on Thursday, with 1080p HD video, Live View on-demand video, compatibility with select Alexa devices, two-way talk, and the ability to withstand temperatures of up to 120°F or as low as -5°F. You can get a wired or a battery model for $179.99, with the new cameras expected to begin shipping on October 18th.
---
Echo Show (2nd Generation)
Of all the new generations of old devices, the Echo Show received the most substantial redesign. The 2nd generation model has premium speakers with Dolby processing, a 10-inch HD display, the unavoidable fabric cover, and a built-in smart home hub. Amazon is also adding Skype compatibility as well as a browser, which means that you will be able to watch YouTube videos again. The all-new Echo Show launches on October 11th for $229.99.
---
Fire TV Recast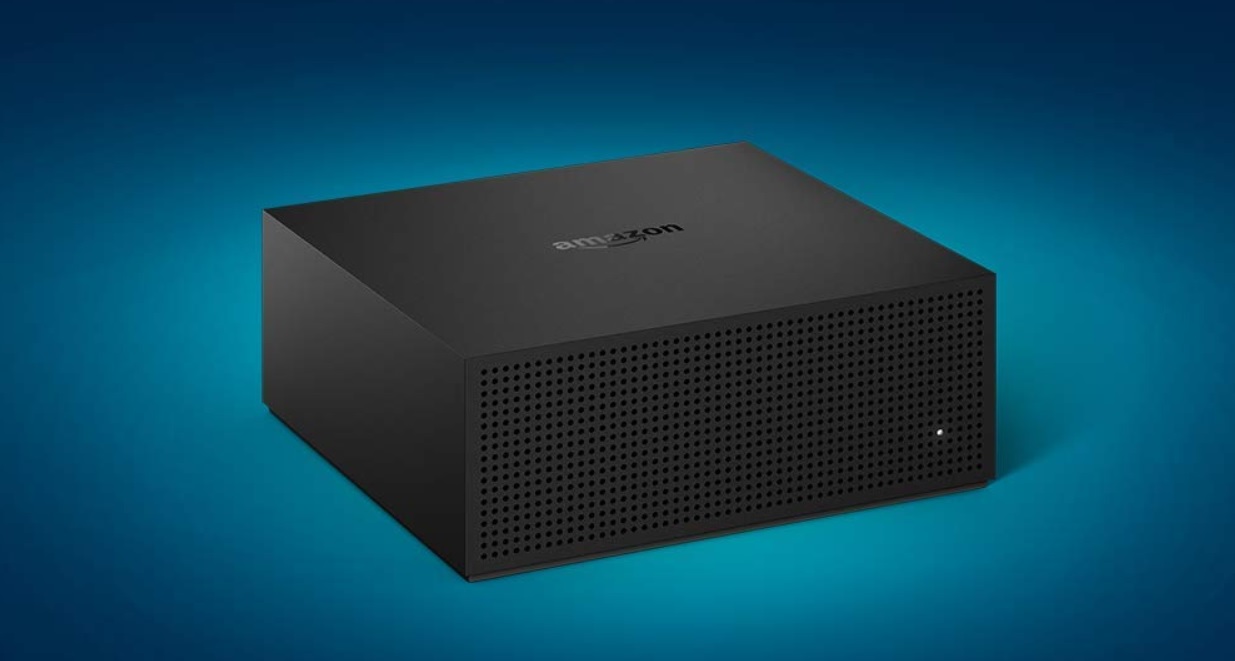 If you're in the market for a new DVR, look no further than Amazon's Fire TV Recast, which has two tuners and can store up to 500GB (or 75 hours) of content. With Fire TV Recast, you can record over-the-air TV with a Fire TV, Echo Show, or any compatible mobile device. You can record up to two shows at once with the HD antenna, which will give you access to major networks like ABC, NBC, and Fox. Plus, use an Alexa-enabled device to voice search for a show or schedule a recording. Coming November 14th, the Fire TV Recast starts at $229.99.
---
Echo Auto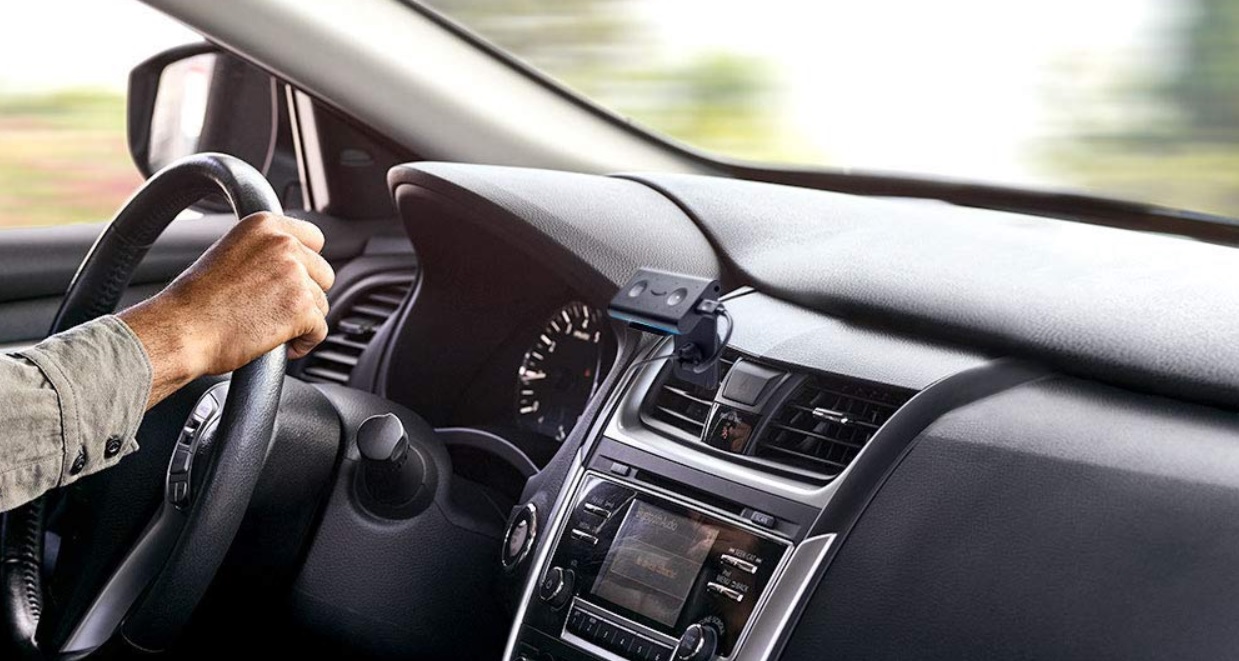 Finally, we have the Echo Auto, which is currently available by invitation only. This device connects to Alexa through your phone, and plays through your car speakers. It comes with the Echo Auto Dash Mount for easy installation. With eight microphones, it can hear you even on the loudest of interstates, and can be used to make calls, set reminders, listen to music, or find a gas station. Those who are invited can order one for $24.99 (50% off).