Typically, the latest update for iOS is the star of the show at WWDC, but Apple has bigger fish to fry this year. Nevertheless, iOS 17 is still packed with new features, including some that might not sound exciting, but should significantly improve the user experience. Below, we'll round up our five most anticipated new features coming in iOS 17 this fall.
Most anticipated iOS 17 features
1. Contact Posters
I sadly receive more spam calls than I do calls from people I actually know, so any time I receive a call, my first instinct is to ignore it. One of the new features in iOS 17 that should alleviate this problem is the new Contact Posters. With iOS 17, you can design your own personalized poster that will pop up on the recipient's screen whenever you make a call. Customizing your Contact Poster is very similar to customizing your lock screen, with the ability to change photos, fonts, and colors. Now when a friend or family member calls me, I'll know it's them right away when their Contact Poster appears on my screen.
2. Live Voicemail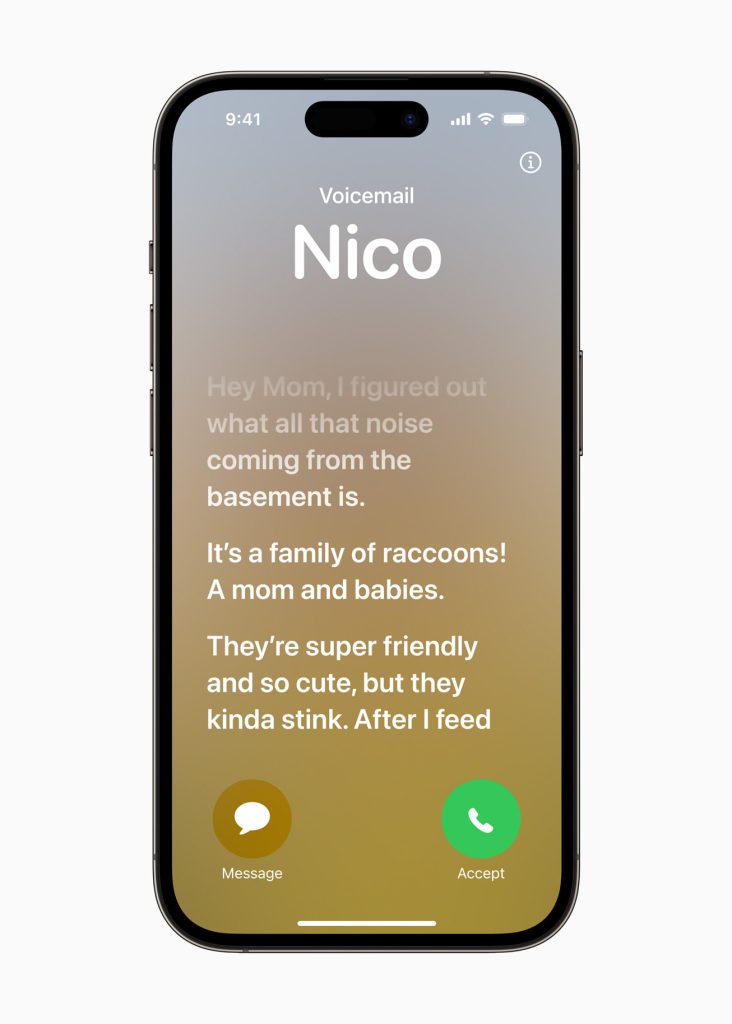 Speaking of spam calls, have you ever gotten a call from an unknown number and couldn't decide whether or not to answer it? Live Voicemail could help you decide, as the new feature shows you a real-time transcript of the voicemail on the display as the caller speaks. If it's an important call from a work connection or a doctor, you can answer the phone while they're leaving a message. Thankfully, your iPhone will continue to ignore calls identified as spam, so you won't have to read a transcript about your car insurance every two hours.
3. Autocorrect improvements
I never expected Autocorrect to make a list of my most anticipated new features, but considering how much trouble my iPhone seems to have understanding my clumsy typing, this is a game-changer. Apple claims that Autocorrect is getting a comprehensive update "improving the experience and accuracy for users every time they type." It has a new look, can correct more types of grammatical mistakes, and can offer predictive text recommendations inline.
4. StandBy
Personally, I haven't found the iPhone's always-on display to be especially useful. I'd rather turn it off and conserve a little bit of extra battery, but the new StandBy feature might convince me to turn it back on. StandBy turns your iPhone into a full-screen display while it's charging on its side, with the ability to show photos, clocks, and widgets. At long last, I can dump the aging alarm clock on my bedside table and replace it with my iPhone 14 Pro.
5. Journal
Apple's latest first-party iPhone app is called Journal, and as the name suggests, it's a journaling app for those who want to reflect on their days. The app uses on-device machine learning to offer suggestions that might inspire you to write. And if you're worried about anyone snooping on your private thoughts, you can lock the app so no one else can access it. Plus, Journal uses end-to-end encryption so that even Apple can't read your entries.