Apple unveiled the Vision Pro spatial computer earlier this week, and the headset has been the talk of the town ever since. That steep $3,499 entry price is one reason for that. But the price isn't surprising considering the technology that went into making this thing. Apple poured billions into developing the Vision Pro's futuristic tech, which I now expect rivals to copy.
That was my expectation all along. That the Vision Pro would set the new rules of the game in the AR/VR space. Though, I will note again and again the Vision Pro isn't a VR device. Such a comparison isn't warranted. Back to copying the Vision Pro; that's not a bad thing, as I also expect the competition to deliver innovations that might inspire Apple down the road. After all, Apple is building the future of computing here, working towards that elusive pair of AR glasses that can replace the iPhone.
Still, competitors will have difficulty replicating the Vision Pro, and I see three key features to which the likes of Meta and Samsung won't necessarily have immediate answers.
When the iPhone X came out, it was clear that everyone in the mobile business would copy Apple's lead. That's exactly what happened. But smartphone vendors fell short of replicating the iPhone X, as they ran into two major problems.
The first was Face ID, Apple's brilliant authentication method that was expensive and difficult to manufacture. I only need a hand to count the companies who have tried to offer 3D face authentication like Apple's Face ID: LG, Huawei, and Google. But only on certain smartphone models. Whereas every iPhone Apple made since 2017 comes with Face ID, with the exception of iPhone SE versions.
The second one was the uniform bezels. Android competitors could not match Apple, and it came to a cost decision. The iPhone X's OLED panel, with its bottom fold, was also a very expensive component.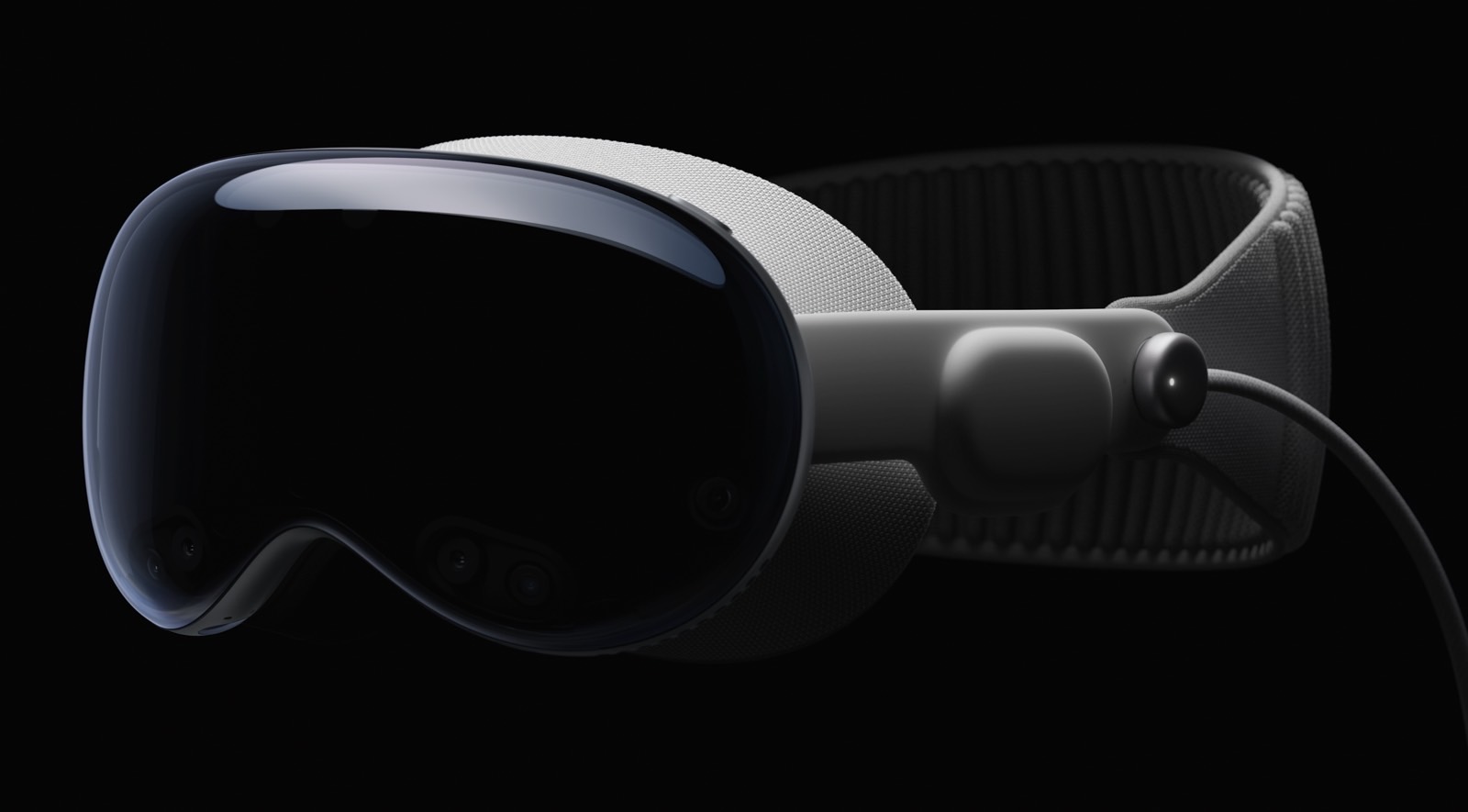 So all the iPhone X clones lacked Face ID support and had large bottom chins. But they arrived quickly, as the smartphone market was already mature.
With the Vision Pro, Apple is putting a sophisticated computer on your face that has no rival. The Meta Quest 3 doesn't count. And the fact that Mark Zuckerberg is already dismissing Apple's innovations proves that.
The magical M chips
Zuckerberg said that Apple's Vision Pro isn't magical. The actual quote is:
From what I've seen initially, I'd say the good news is that there's no kind of magical solutions that they have to any of the constraints on laws and physics that our teams haven't already explored and thought of.
That's certainly one way to put it when working on a competing platform and a metaverse that hasn't taken off. But none of the Quest devices and other AR/VR headsets out there can match the Vision Pro's chips. Unless you like this: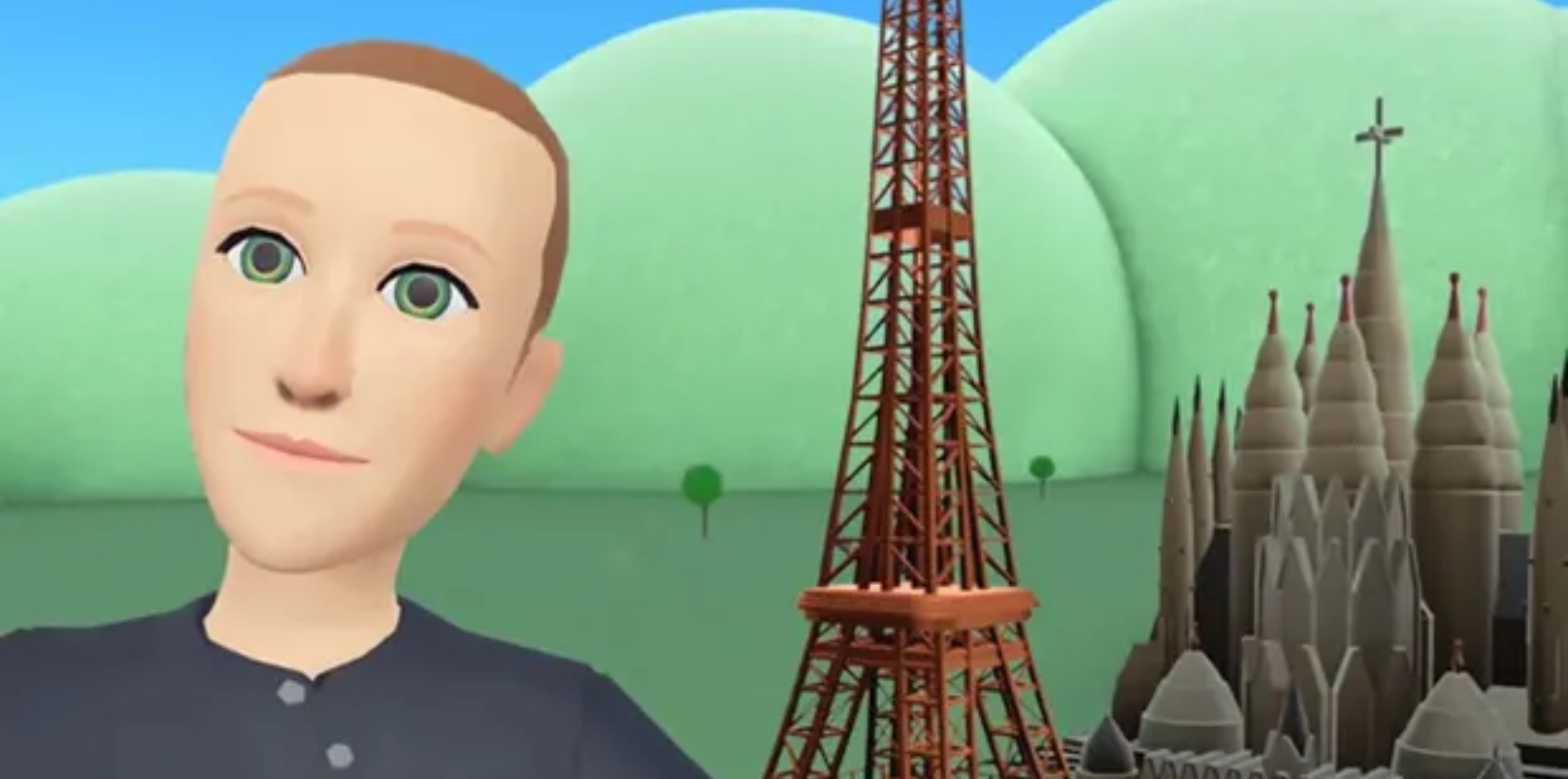 Yikes! The metaverse is certainly not the future that I want.
I dare say Apple has two industry-leading chips inside the Vision Pro. One is already certified, the M-series chip that's still giving Intel nightmares. Apple's decision to make its own computer-grade System-on-Chip (SoC) is probably one of the most important decisions in recent history.
Not only are Macs more powerful, but they're also getting more affordable. And the same M2 chip that powers the MacBook Airs will run the show on Vision Pro.
Nobody else has M-like chips on hand. Not Meta, not Samsung, not Microsoft. Not the flurry of Chinese smartphone vendors who have announced mixed reality headsets or are about to do it.
The other chip inside the Vision Pro is the R1 SoC. This chip's only job is to process the continuous data stream from 12 cameras, 6 microphones, and 5 sensors to deliver a high-resolution, real-time, lag-free stream of the real world. I said before that I think the R1 is industry-leading, although we haven't seen it before.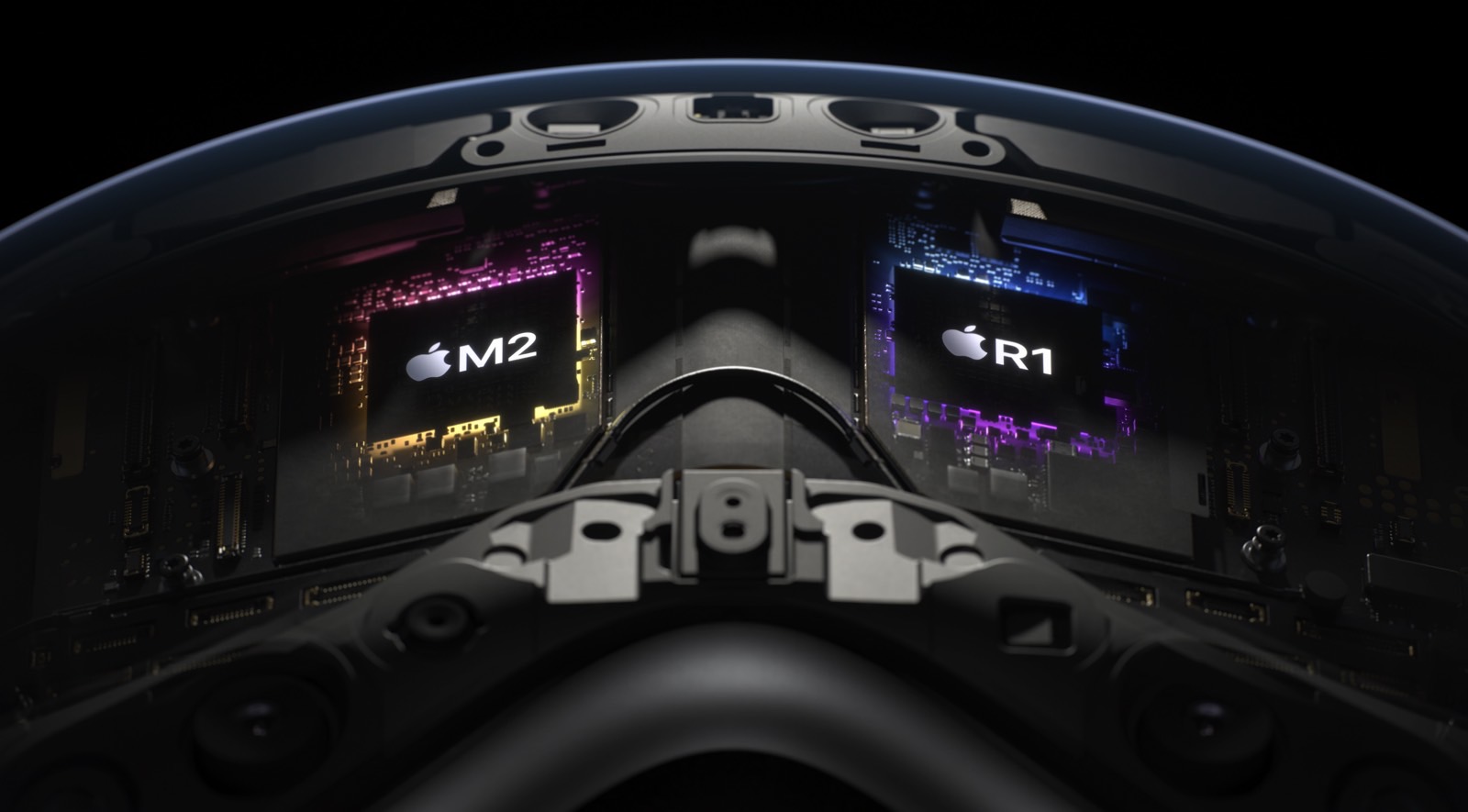 This isn't blind trust in Apple here. The Vision Pro hands-on experiences highlighted the incredible video passthrough experience and the glitch-free controls. Some of those cameras will track the movements of your hands so you can interact with the device seamlessly and immediately.
It's clear that nobody has an M2 alternative right now. There's probably no R1 rival that Apple competitors can use. Still, from the looks of it, you'll need two chips to run a powerful computer on your screen.
Apple's custom micro OLED displays
Any Vision Pro rival that wants to be a wearable computer needs to have killer displays. And the Vision Pro has custom micro OLED panels built on Apple silicon. That means they're not off-the-shelf parts that Apple rivals can buy for their headsets.
Apple has been working on its custom micro OLED panels for several years. Recent reports said the screens would be an alternative to Samsung OLED panels for all of Apple's products. It'll be a while until we get micro OLED panels on iPhone. And the Vision Pro will be the first one to get it.
The micro OLED Apple silicon backplane contains 64 pixels in the same space as a single iPhone pixel. That means your eye will never see a single micro OLED pixel as the R1 chip produces that high-resolution video passthrough stream.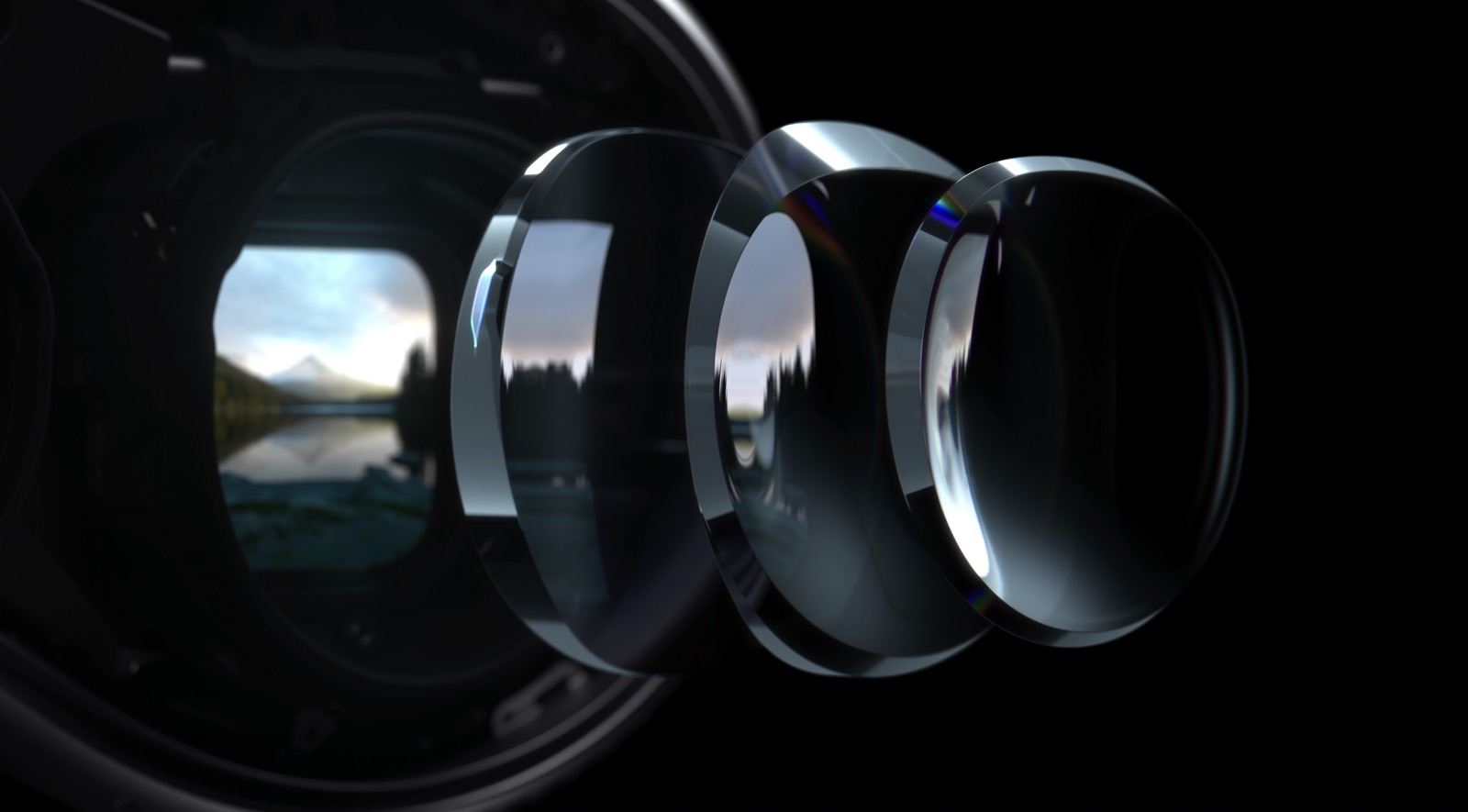 Vision Pro has 23 million pixels across two 4K panels, each measuring just 7.5 microns. And Apple says that each display is about as big as a postage stamp.
Zuckerberg might say this isn't magical, either. But the affordable Meta Quest 3, which will be no match for Apple's Vision Pro computer, won't have the same high-resolution display.
Unlike the M2 and R1 chips, other device makers might have answers to the Vision Pro's micro OLED panels. And I'm thinking Samsung here. But Vision Pro sets a high bar. And these screens are expensive. Display specialist Ross Young estimated the screens alone will amount to more than 10% of the Vision Pro price.
And the displays are difficult to manufacture, as the yields are low for the time being.
Private eyes
I've already discussed a Vision Pro innovation that nobody is paying enough attention to. The Optic ID authentication system can read the unique map of your iris to deliver strong security. It essentially encrypts the Vision Pro end-to-end when you're not using it.
The Vision Pro is a computer, so it'll hold lots of personal data Optic ID can log you into the device and sign you into apps. It can unlock password managers and let you pay for goods online, including Apple Pay.
Optic ID is possible thanks to the cameras that track your eyes and the constellation of LED illuminators around each eye.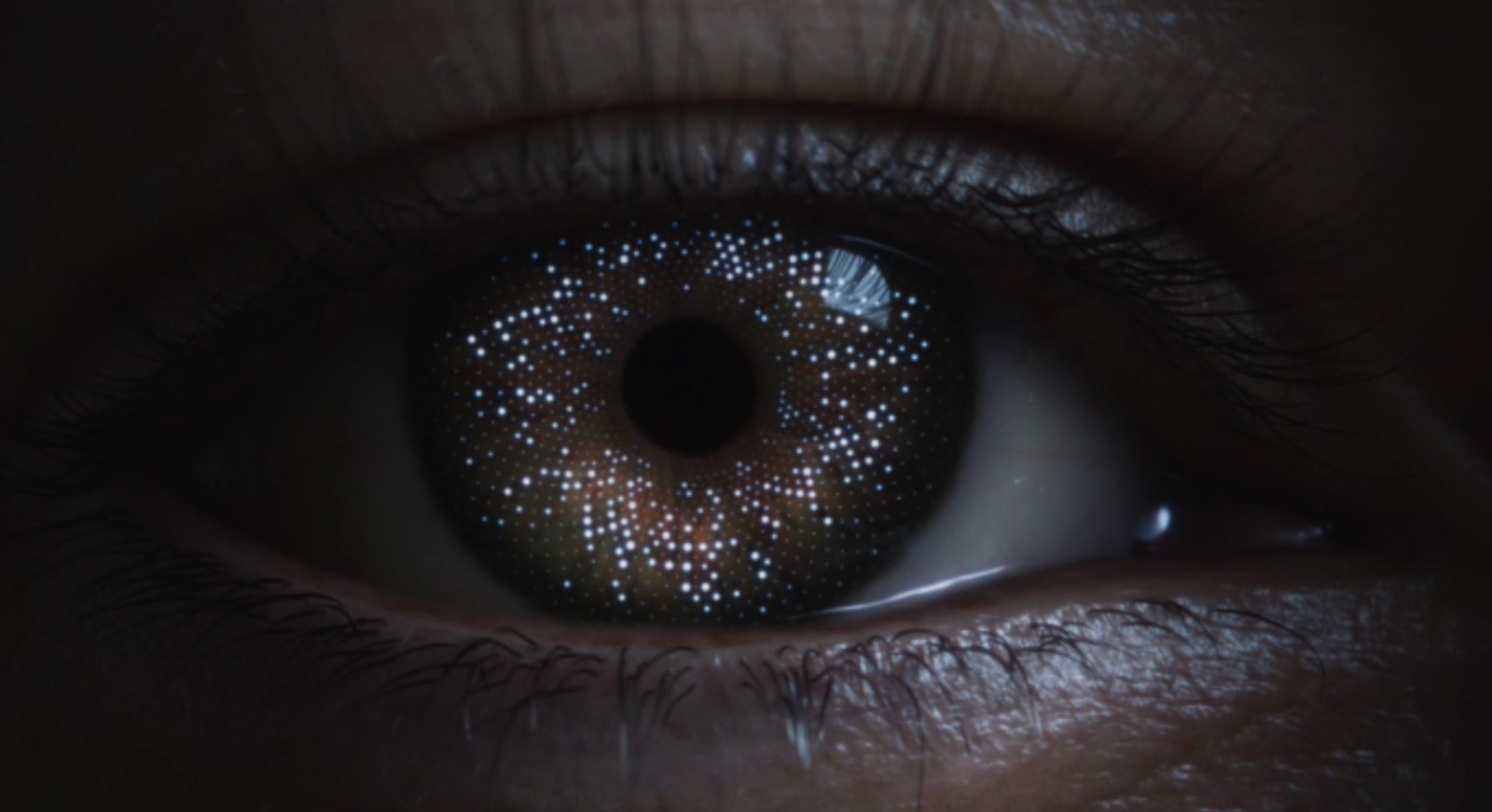 Apple rivals will probably be able to copy eye-tracking, as this is the main way you interact with the Vision Pro. The spatial computer follows the eyes and hands to deliver the first Minority Report-like computing experience.
But will they also replicate Optic ID for secure authentication?
I'll also point out that Apple is also doing something else that's incredible when it comes to Vision Pro eye-tracking. It doesn't share data related to eye movement with third-party apps and websites. And it all happens on-device. That's precious information for companies that make money from ads. And I wonder whether Meta will institute similar privacy protections in Vision Pro rivals of its own.
Zuckerberg might say that Meta innovates "to make sure that our products are as accessible and affordable to everyone as possible." But Meta also makes so much money from ads based on tracking everything you do. I'd be even more concerned about the tracking data from a Quest computer that could match the Vision Pro.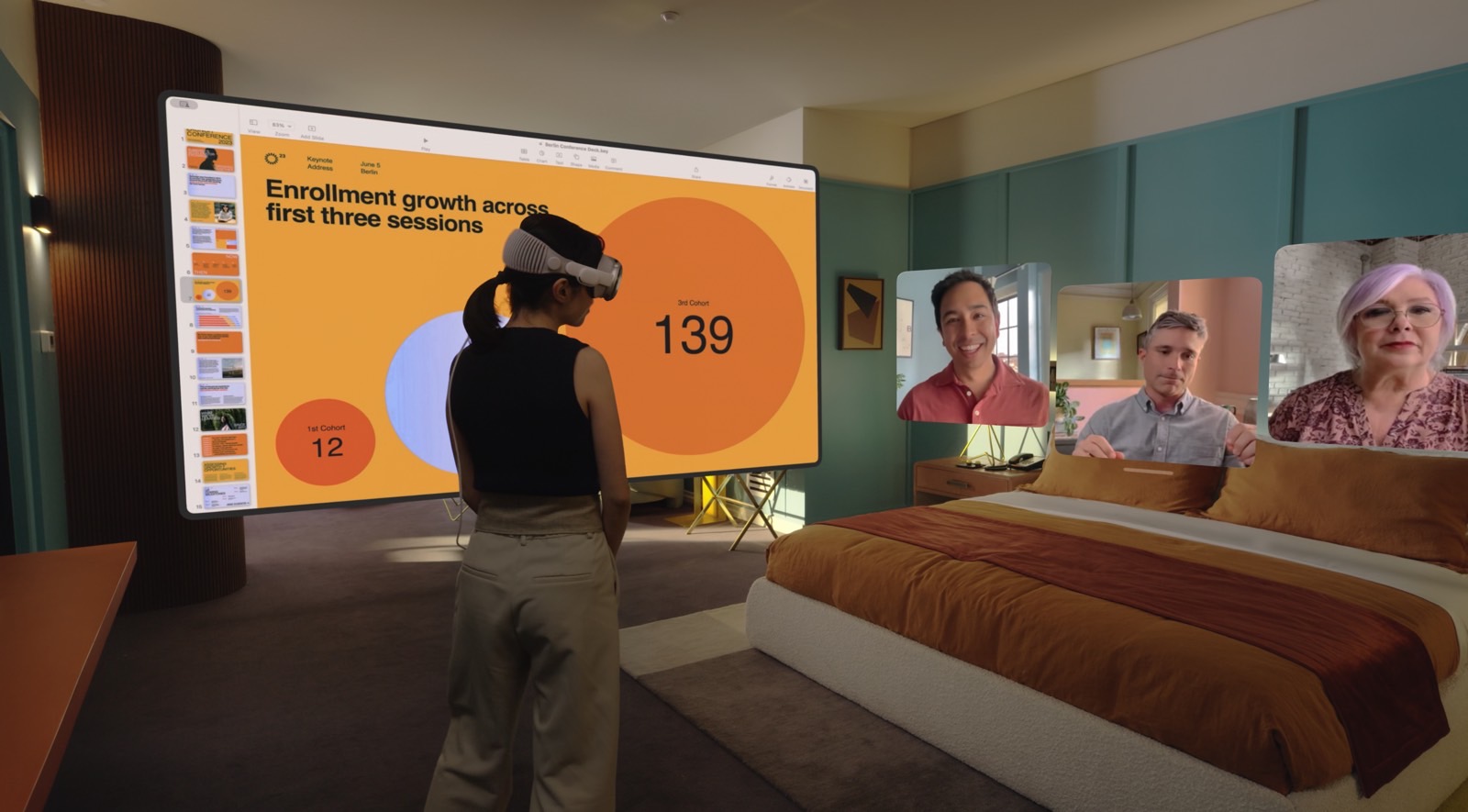 Since I mentioned the iPhone X before, I'll remind you that one company stayed away from copying the notch design. That was Samsung, which went on its path with the hole-punch screens that became the norm in the industry. But, on that note, I can't wait to see how Samsung copies the Vision Pro and how it justifies it.
After all, Samsung teamed up with Google and Qualcomm to tease the "next XR experience" back in February. But Samsung has never shown what that experience will be like. They've been clearly waiting for Apple to show them which way to go.