Expandable storage is critical to many Android users, and memory makers know it too well. Existing microSD cards can go all the way up to 256GB of extra storage, and the SDA consortium has adopted new standards to make sure consumers buy cards that are fast enough for smartphone use. But one company quietly unveiled a microSD card that's faster than anything else available right now. In fact, the new 256GB microSDXC card Adata made is so fast that it can even rival some SSDs out there.
Spotted at CES 2017 by AnandTech, the 256GB microSD card in the following image can deliver write speeds of up to 260MB/s and read speeds of up to 275MB/s. The new card is based on 3D MLC NAND technology from SK Hynix, and it uses the UHS-II bus.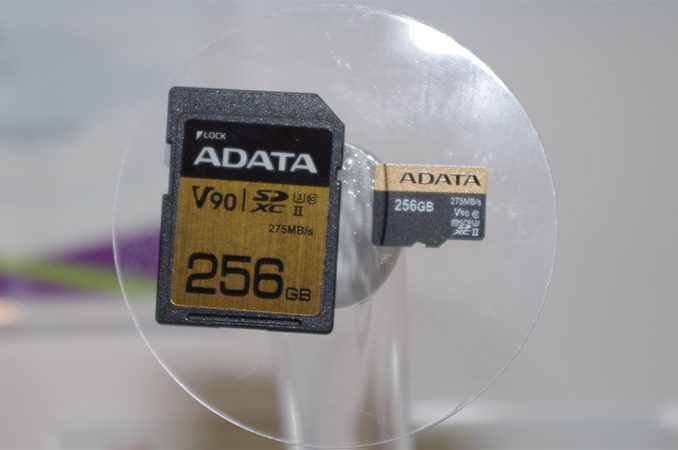 Adata's newest microSD comes with Class 10, U3 and V90 labels, which means its performance won't drop below 90MB/s. AnandTech notes that Adata is the among the first companies to introduce a 3D NAND-based memory card to target the high-end of the market. The use of 3D MLC NAND over TLC NAND should guarantee better endurance and as well as reliability.
Naturally, these microSD cards can be used with any device that supports them, not just Android phones. That includes cameras, computers and more. In fact, the card doesn't specifically target Android devices at all.
That said, Adata is yet to announce availability details or pricing for this particular product. We did tell you that Adata quietly unveiled this storage beast, after all. It's likely the card will be quite expensive given its high-end features, though we still have no idea when it might be released.