Truly wireless earbuds are now widely available and highly competitive, but it can still be tricky to find the right sports-focused earbuds for your needs. Sure, the likes of the AirPods Pro are generally pretty good at staying in the ear, but under really heavy movement, they can still run into fit issues. JBL is trying to address that with the Endurance Peak line of earbuds, with the latest being the JBL Endurance Peak 3 true wireless earbuds.
The Endurance Peak 3 earbuds boast an ear hook design that's aimed at ensuring that they stay on your head and in your ears. They're also relatively inexpensive, at $100, and deliver an impressive 50-hour battery life, taking into account the charging case.
But in a world of first-party earbuds, do the JBL Endurance Peak 3 earbuds do enough? I've been using them to find out.
JBL Endurance Peak 3 Earbuds
BGR may receive a commission
Pros
Good fit
Inexpensive
App works well
Great battery
Cons
Other options sound better
Bulky charging case
JBL Endurance Peak 3 design
The JBL Endurance Peak 3 earbuds are built for sports, and the result is that they're bigger than most true wireless earbuds. There's an ear hook on each bud, and they're angled to fit inside the ear snugly.
Each bud also has its own touch surface, which you'll use for controlling playback, volume, calls and so on. It works quite well, but you'll need to make sure you learn the controls — which can take a few times wearing the buds. It's better than having buttons, since buttons can be quite painful when you're pushing them into your ears. The JBL Endurance Peak 3 earbuds also provide audio feedback when you use the controls, which helps you to understand when you've pressed the controls.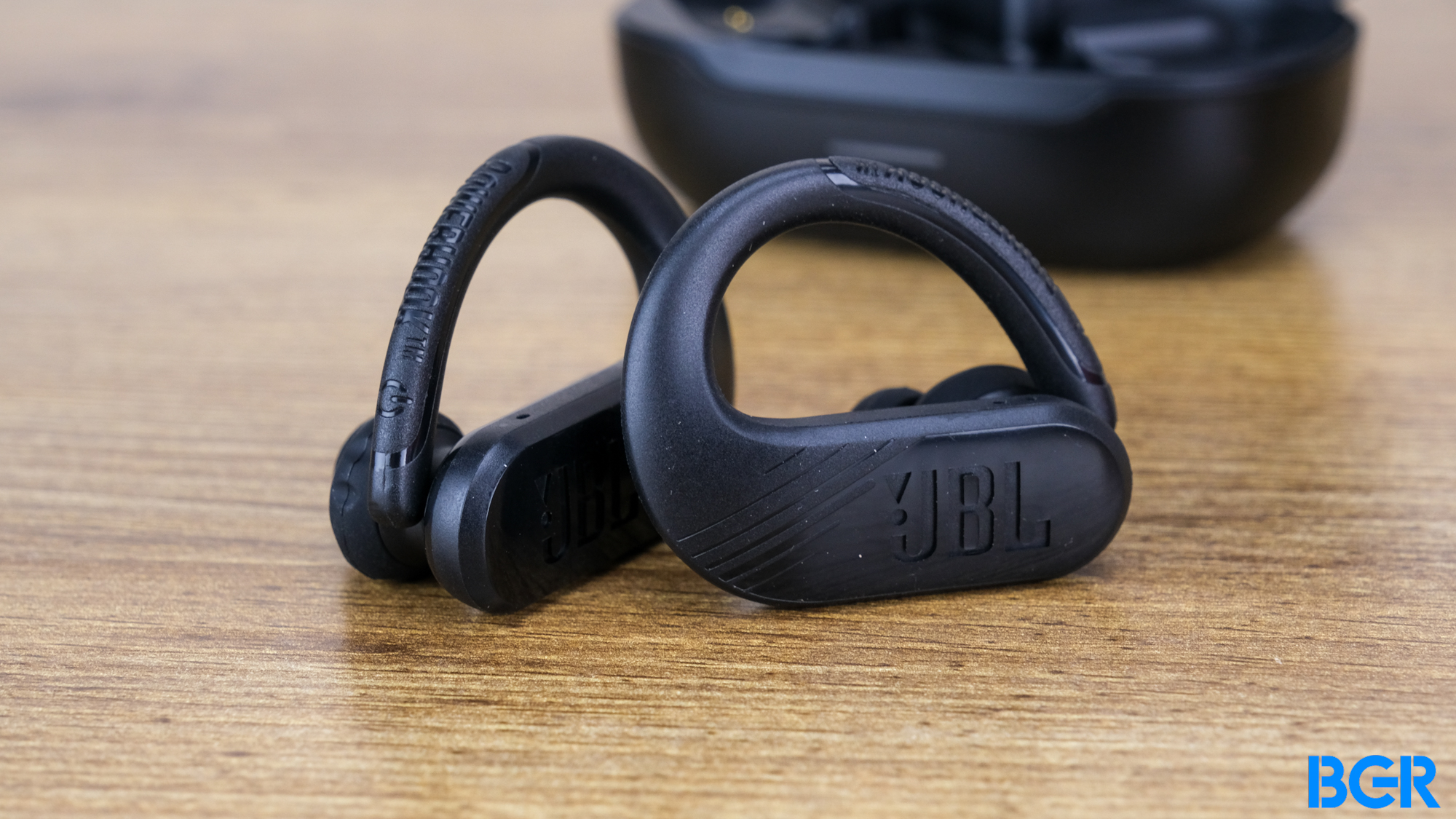 The charging case is big and bulky, which is a double-edged sword. On the one hand, you get an impressive battery life — a total of 50 hours with the buds and a charge case combined. On the other, you're not going to be able to stick these in your pocket easily. The case could fit in larger pockets, but it's not going to be the most comfortable fit.
Overall, the JBL Endurance Peak 3 earbuds have a good design. They're not the most stylish wireless earbuds around, but they look fine. The case could be smaller, but some might prefer having such a large battery.
JBL Endurance Peak 3 features and battery
The JBL Endurance Peak 3 earbuds may be relatively inexpensive, but they do offer a decent set of features.
The first important point here is that the earbuds don't have noise cancellation, unlike some other earbuds in this price range. Instead, the JBL Endurance Peak 3 buds offer an ambient aware mode that uses the microphones to amplify your surroundings. It has to be said that this doesn't work as well as some other earbuds, and introduces quite a bit of hiss — but it's still nice to have.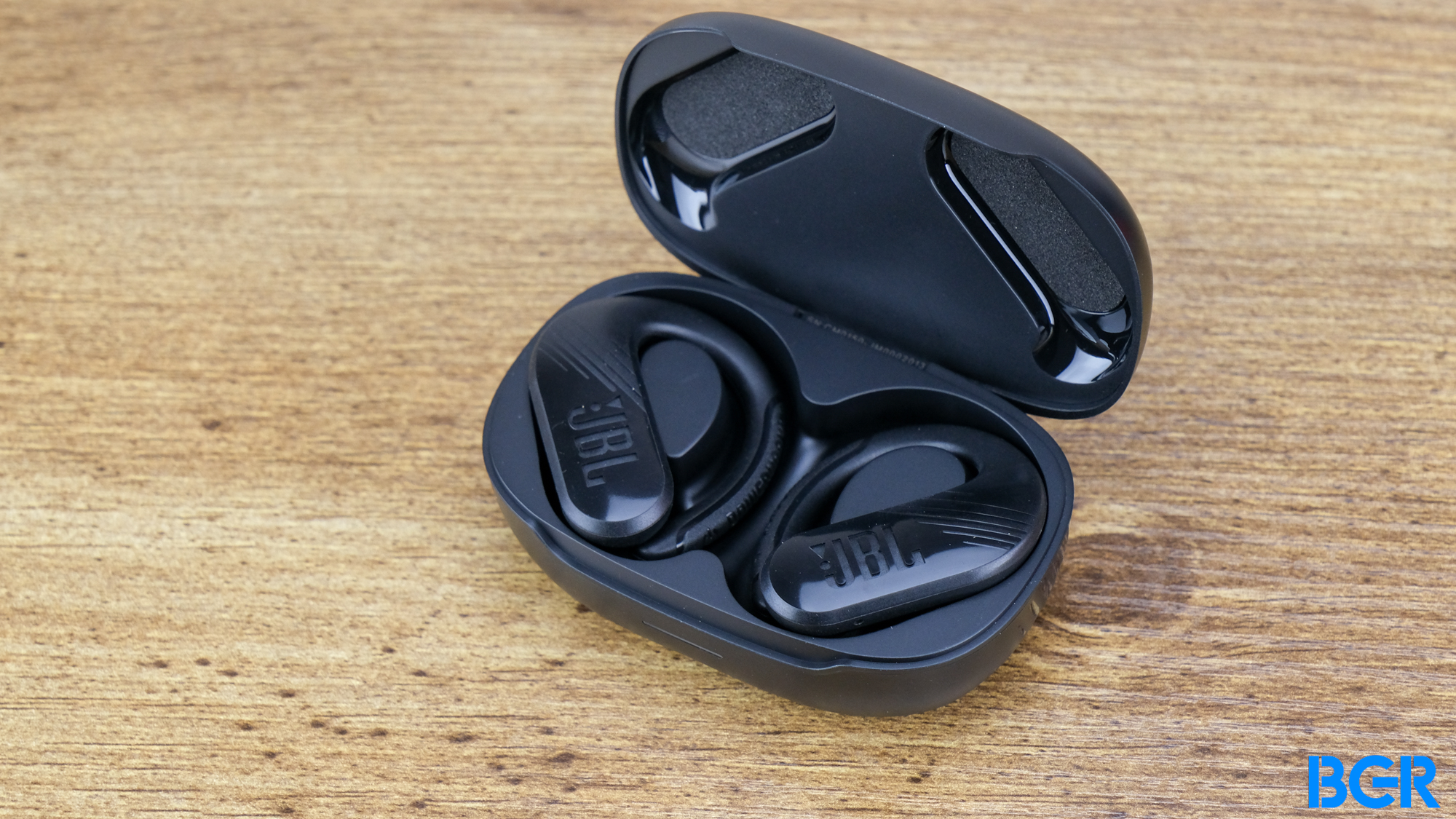 The earbuds work with the JBL Headphones app, which has a good design. It allows you to change listening modes and customize the controls. There's also an EQ, which helps to ensure that you can customize the sound to your preference.
As mentioned, battery life is great, with a total of 50 hours when combined with the charging case, or 10 hours of continuous listening without it. That's excellent.
JBL Endurance Peak 3 comfort
Comfort is obviously important when it comes to the JBL Endurance Peak 3 earbuds, considering that they're built for sports. Thankfully, I found them to be really comfortable, though as usual it's worth experimenting with different ear tips to ensure a tight fit.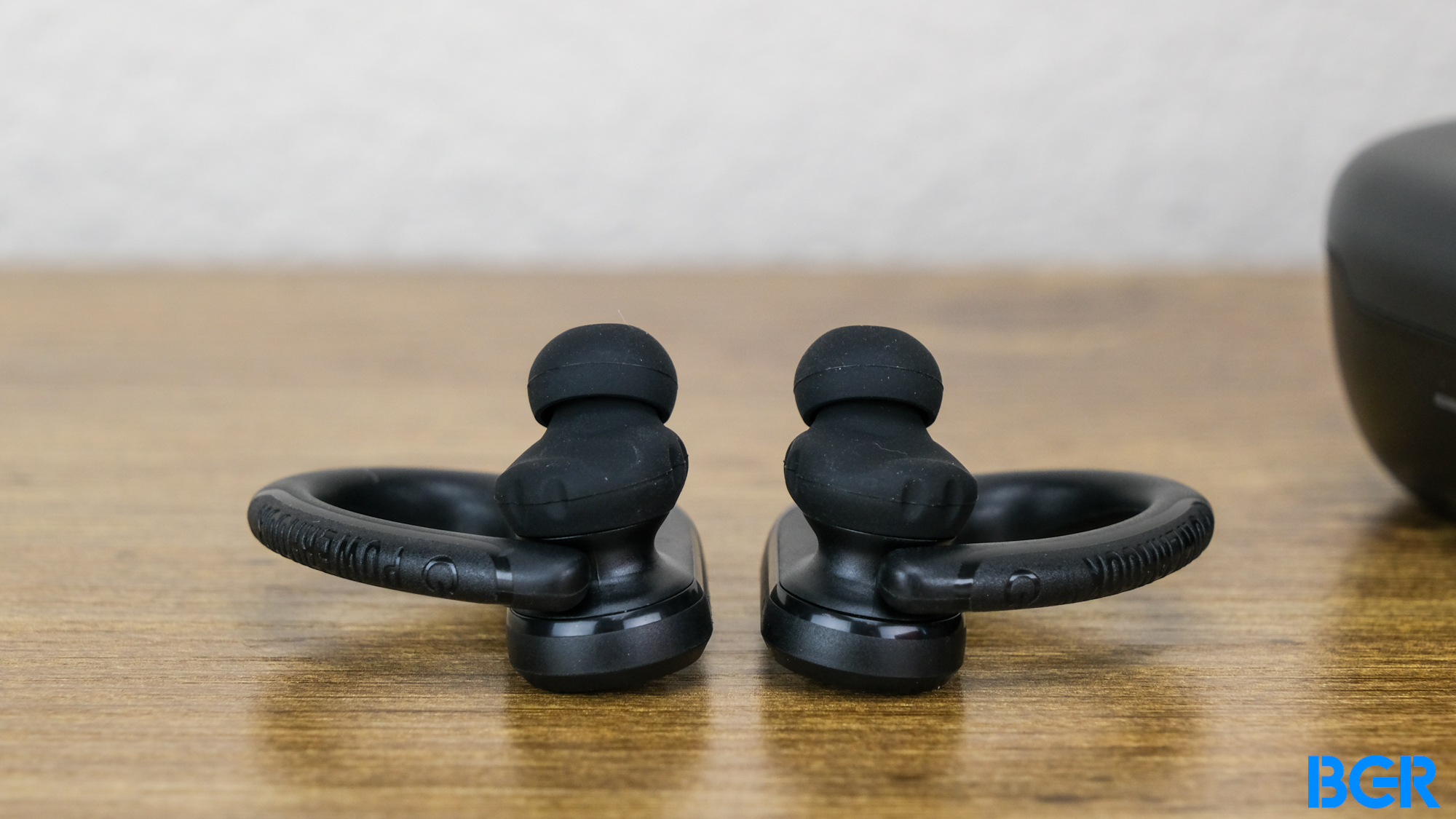 The earbuds are good at staying in your ears, too. The ear hook design definitely helps with this, and I didn't experience any issues with them falling out — though this will depend somewhat on your ear size and shape.
JBL Endurance Peak 3 sound
Of course, the most important aspect of the headphones is how they sound — though as mention, the EQ allows you to tweak the sound to your preferences. That said, out of the box, the audio is still quite good.
The bass is decently heavy and impactful. The bass extension is also pretty good, though it does start to fizzle out around the lowest frequencies. Out of the box, the bass is definitely emphasized — but it doesn't sound muddy or overblown.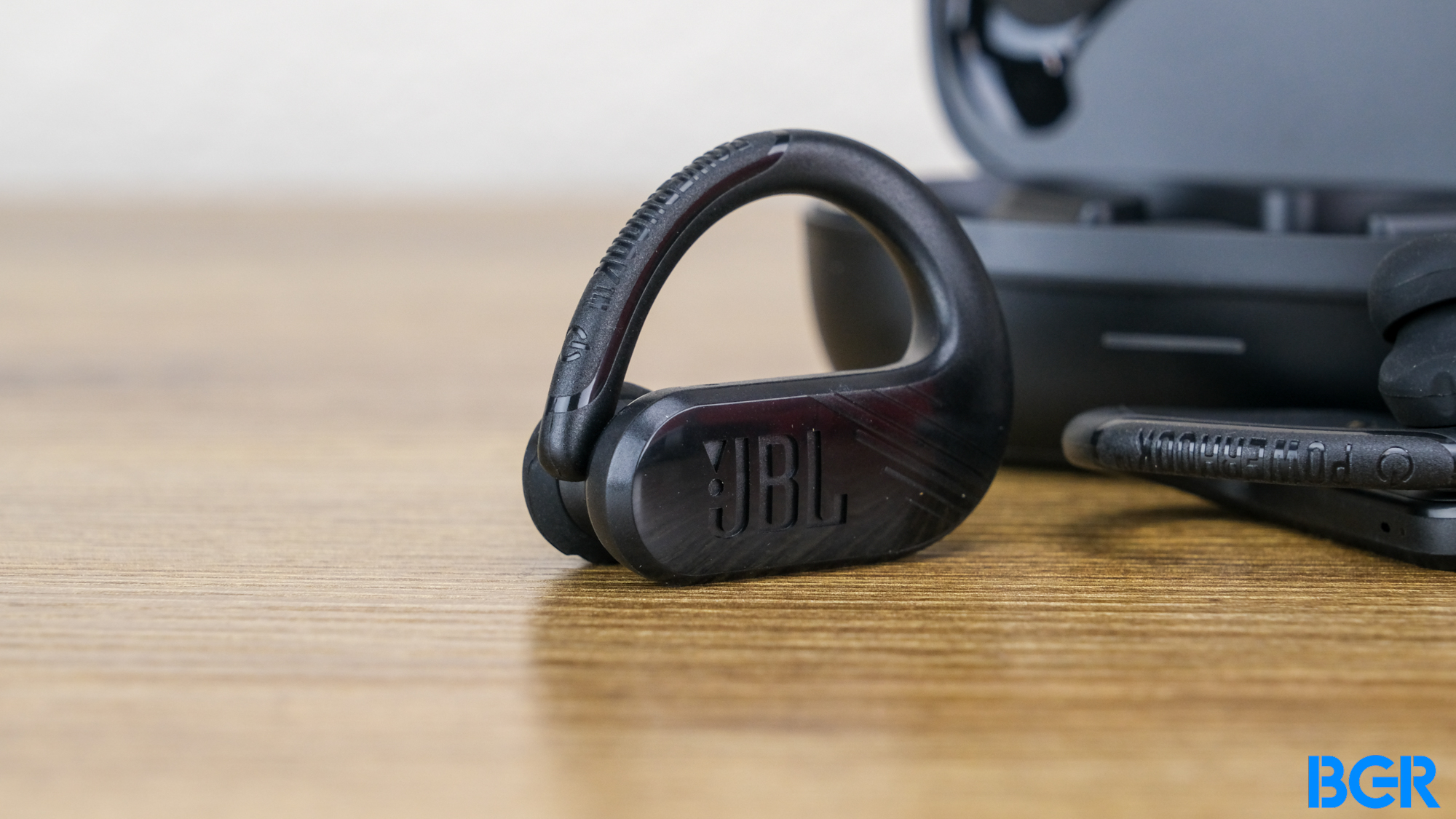 The mids are decently tuned, though they're slightly scooped. This is something that's common in consumer headphones, and can be fixed with the EQ. The highs are probably the weakest aspect, though they're still not terrible. There isn't a ton of clarity or detail in the high end and as a result, things like cymbals don't quite have as much sizzle as they could. A lack of detail can't really be fixed with the EQ, but you can try to add some high-end response in.
Overall, the audio is good for headphones at this price point.
Conclusions
The JBL Endurance Peak 3 earbuds are a solid option for sports-focused true wireless earbuds. The build and design are good, the ear hooks provide a secure fit, and the audio is decent, too. That's not to mention the excellent audio quality.
If you're looking for a great pair of sports-focused earbuds at around $100 or less, these are an excellent option.
The competition
There are plenty of wireless earbuds under $100, but they're not all as good at staying in your ears. If that's your priority, these are probably your best bet. But it's also worth considering earbuds like the Jabra Elite 4 Active, which sound a little better.
Should I buy the JBL Endurance Peak 3?
Yes. They're a great pair of sports earbuds at a reasonable price.