The Honor Magic5 Pro delivers on its promise of top-tier performance, a stunning camera, and a beautiful display. The only problem? It's expensive.
Pros
Stunning display
Excellent camera
Premium build
Top-tier performance
Good battery life
Honor attended MWC 2023 with a splash, launching the new Honor Magic Vs foldable phone, and its new flagship device, the Honor Magic5 Pro — which itself sits alongside the Magic5 and Magic5 Lite. The Magic5 Pro is built to offer the best of the best smartphone experiences, with the latest and greatest Qualcomm chip, a top-tier display, and a camera that could end up being the best in the biz.
But those are big claims, and the device is also far from cheap. At €1,199, the Magic5 Pro is among the most expensive non-foldable phones out there, though not quite as expensive as the Galaxy S23 Ultra. That's all while claiming to beat the Galaxy S23 Ultra in a number of key areas — like the display and camera.
Does it do so? I've been using the Honor Magic5 Pro to find out.
Honor Magic5 Pro specs
Here's a look at the specs on offer by the Honor Magic5 Pro.
Dimensions
6.41 x 3.02 x 0.35 inches
IP rating
IP68
Display resolution
1312 x 2848
Display size
6.81 inches
Display type
LTPO OLED
Display refresh rate
120Hz
Display brightness
1800 nits peak
Chipset
Qualcomm Snapdragon 8 Gen 2
Memory
8GB, 12GB, 16GB
Storage
256GB, 512GB
Rear cameras
Wide: 50MP, f/1.6, OIS
Periscope telephoto: 50MP, f/3.0, 3.5x optical zoom, OIS
Ultrawide: 50MP, f/2.0, 122-degrees
Video
4K at 60fps, 1080p at 60fps
Front camera
12.5MP, f/2.4
Ports
USB-C 3.1
Battery size
5,100mAh
Charging
66W wired, 50W wireless, reverse wireless
Connectivity
Bluetooth 5.2, Wi-Fi 6, 5G
Colors
Meadow Green, Black
Price
€1199
Honor Magic5 Pro design
The Honor Magic5 Pro is built to be a flagship device, boasting a premium design that manages to still be relatively unique 15 years into the existence of slab phones. One of its most distinguishing features is the large circular camera module on the back, a departure from the square modules commonly found in many other top-tier smartphones. Although the camera adds some weight to the top of the phone, it is hardly noticeable and doesn't detract from the overall aesthetic.
The Magic5 Pro's design extends beyond its camera module. The back is adorned with textured matte glass, providing both a high-end appearance and a comfortable feel. The curved sides of the phone further enhance its ergonomics, making it a pleasure to hold and use. The device comes in a range of colors, catering to various preferences. The green model that we're reviewing is particularly good-looking.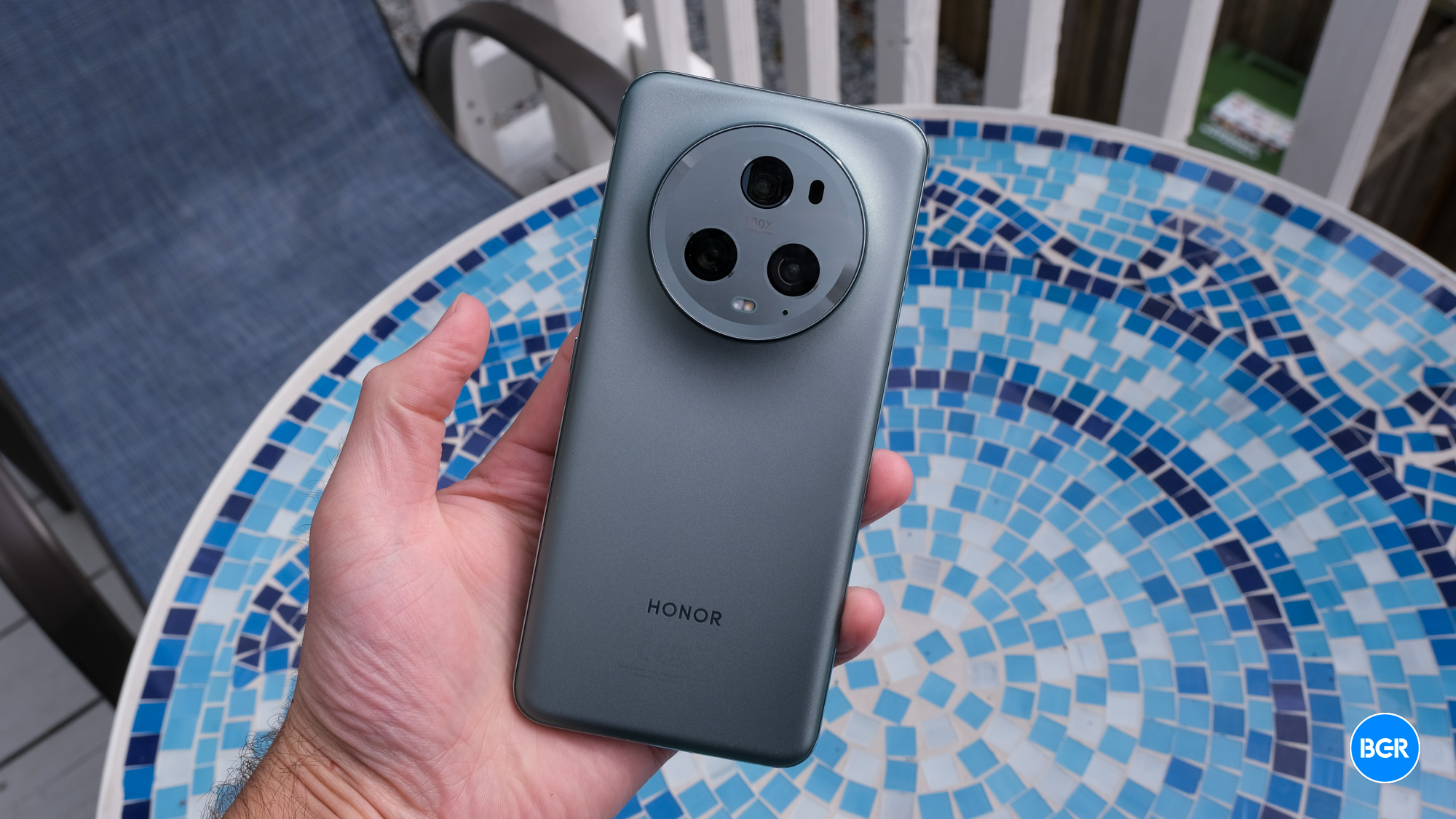 The front of the Honor Magic5 Pro features a large screen with a cutout on the top-left corner for the dual front-facing cameras. While this cutout is slightly larger than those found on devices with a single front camera, users are likely to quickly acclimate to its presence. The expansive screen real estate ensures an immersive experience for users, whether they are browsing, gaming, or streaming their favorite content.
The bottom of the phone houses a dual SIM tray and a USB-C port. On the right side, users will find a conveniently placed volume rocker and power button, which are both relatively easy to reach.
Generally, I quite like the overall look of the Honor Magic5 Pro. It's premium, eye-catching, and well-built.
Honor Magic5 Pro display
The Honor Magic5 Pro's display is designed to be the best in the business, and it certainly delivers on that promise. The device features a 6.81-inch LTPO OLED display with a 120Hz variable refresh rate and a resolution of 1,312 x 2,848 pixels. The support for HDR10+ and a peak brightness of 1800 nits ensure that the visuals are truly stunning, making for an excellent viewing experience.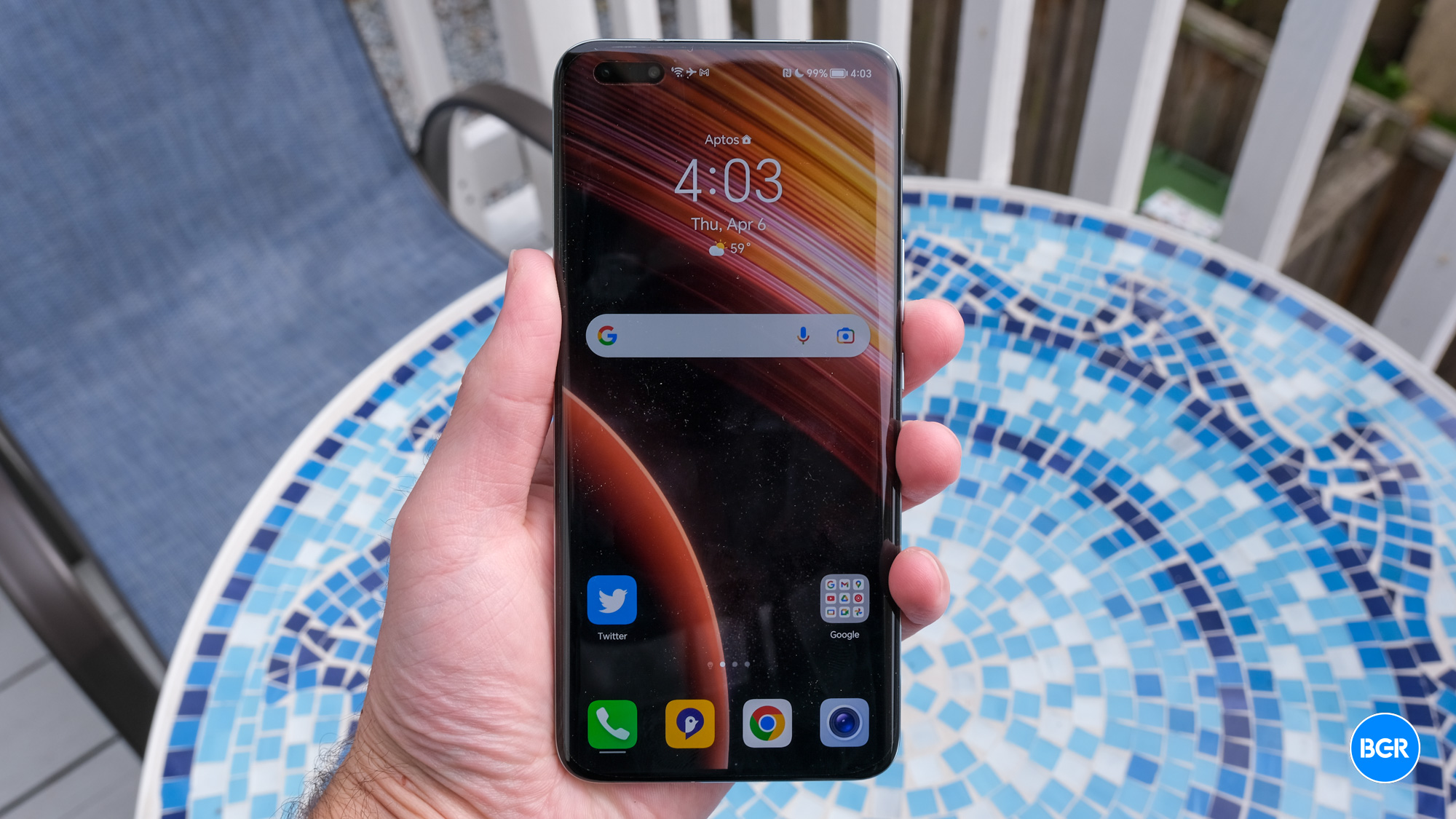 The Magic5 Pro's display gets impressively bright, and the colors it produces are vibrant and lifelike. The high-resolution screen, coupled with the variable refresh rate, allows for smooth scrolling, which is to be expected of a flagship in 2023.
While DxOMark scores should always be taken with a grain of salt, it is worth noting that the Honor Magic5 Pro has secured a top spot on DxOMark's display ranking. This achievement is no accident, as the phone's remarkable display quality is evident in its brightness, color accuracy, and overall performance. If you are in the market for a smartphone with an exceptional display, the Magic5 Pro is undoubtedly an excellent choice.
Honor Magic5 Pro performance
As anticipated from a flagship device, the Honor Magic5 Pro delivers top-tier performance. The phone is powered by Qualcomm's latest Snapdragon 8 Gen 2 chipset, which, when combined with the option of 8GB, 12GB, or 16GB of RAM, ensures a smooth and efficient user experience. Whether you're multitasking or gaming, the Magic5 Pro is well-equipped to handle any task with ease and speed.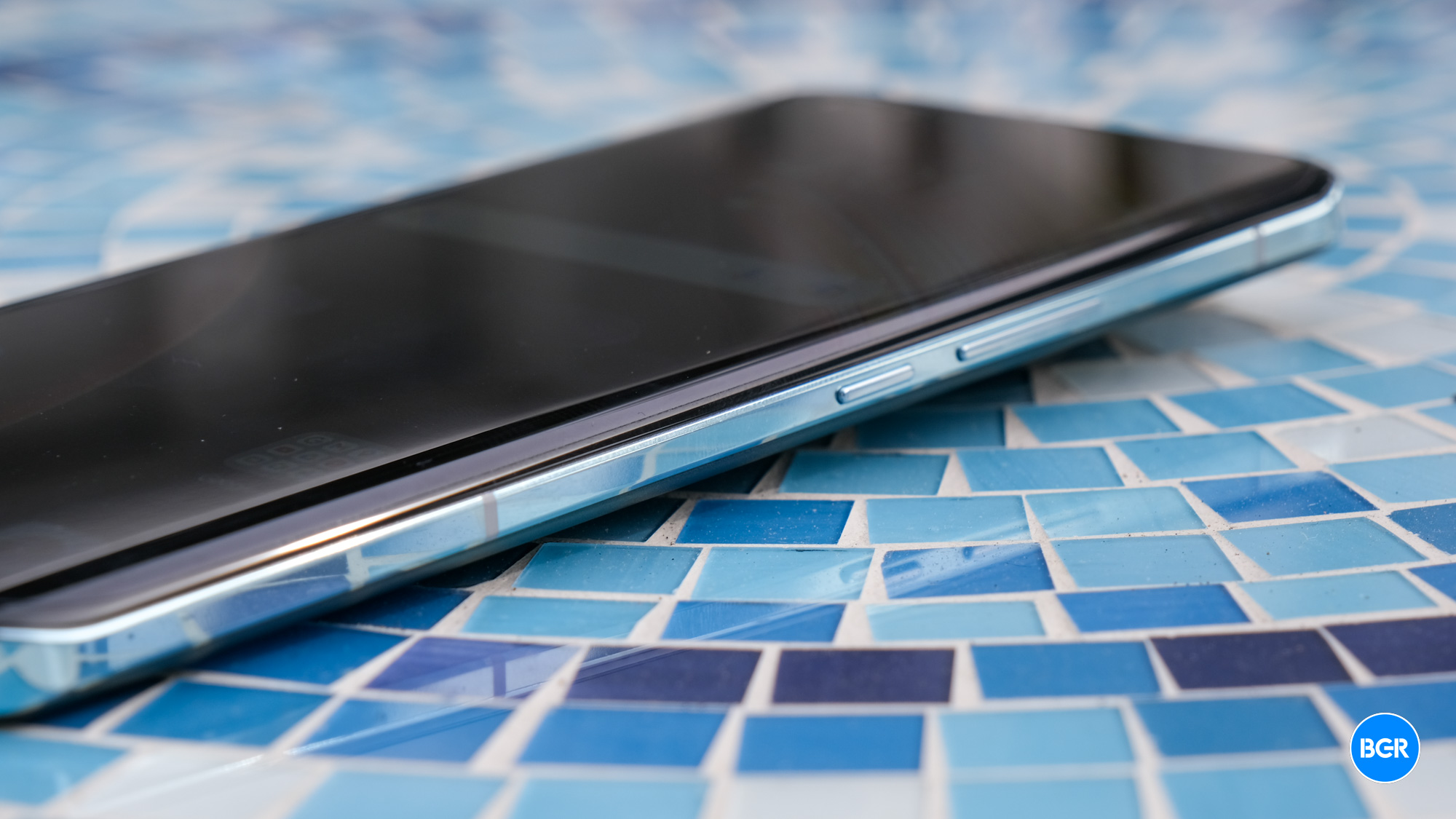 The excellent performance of the Magic5 Pro is evident in its day-to-day use. The device enables swift multitasking, allowing users to seamlessly switch between apps without any lag. Games load quickly, providing an enjoyable and immersive gaming experience. While high performance is to be expected from a flagship phone, the Magic5 Pro reaffirms that expectation, making it a solid choice for users seeking a powerful and reliable smartphone.
Honor Magic5 Pro battery and charging
The Honor Magic5 Pro is equipped with a robust 5,100mAh battery, providing users with impressive battery performance. Even with relatively heavy use, I found that the phone could easily last a full day and well into a second day. While multi-day performance should not be expected as the norm, those who charge their phones regularly will not encounter any issues with the Magic5 Pro's battery life.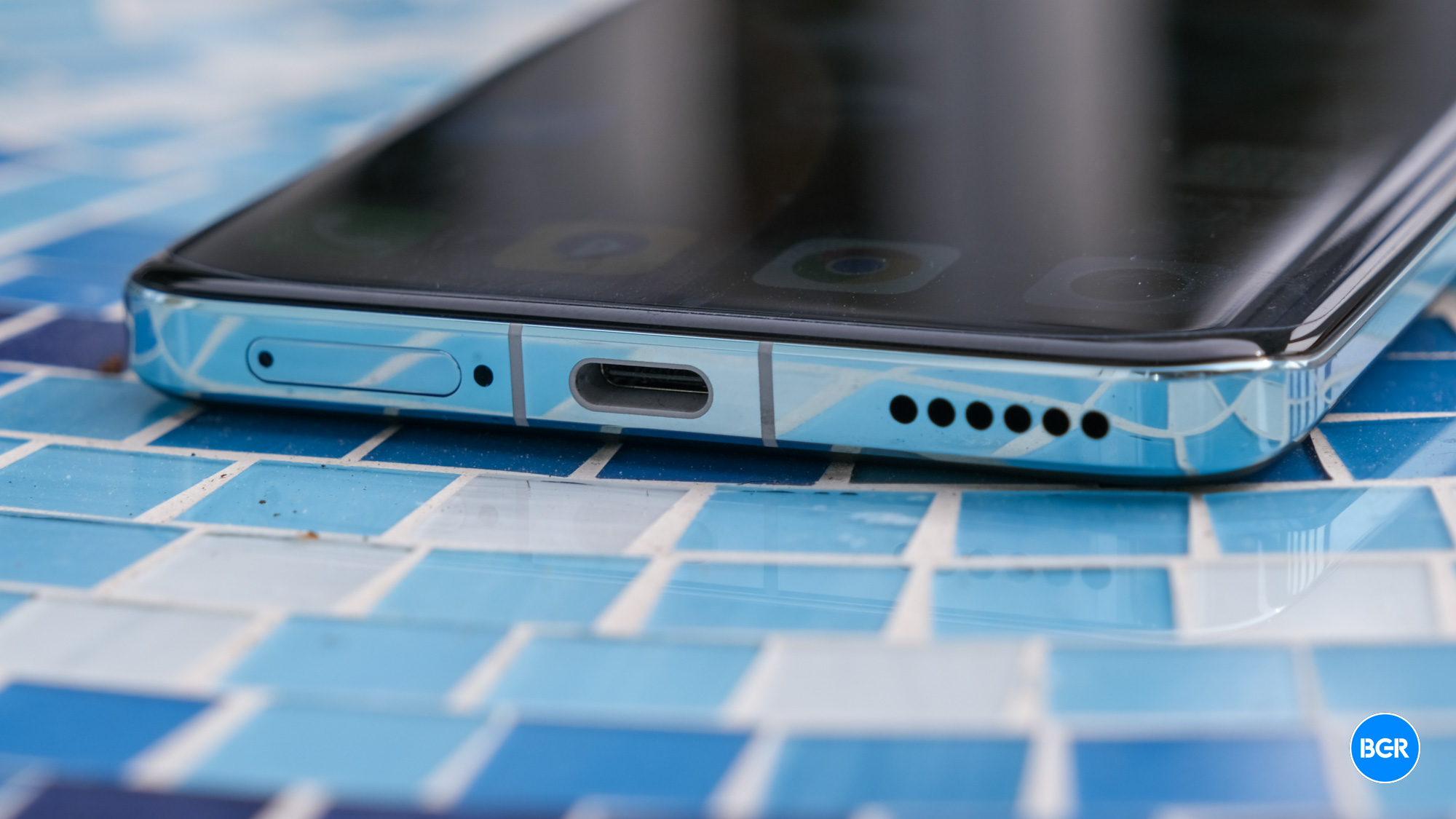 The device also supports excellent charging technology, offering a multitude of options for users to keep their phone juiced up. The Magic5 Pro features 66W wired charging, which, although not as fast as the 240W fast-charging found in the Realme GT3, still allows for a speedy and efficient charging experience. Users can fully charge their device in a relatively short amount of time, ensuring they're always ready to go.
In addition to the impressive wired charging capabilities, the Honor Magic5 Pro supports 50W wireless charging with a compatible charger. And you'll get reverse wireless charging, enabling users to charge Qi-compatible earbuds and wearables directly from the phone. Overall, the Magic5 Pro boasts a reliable battery and versatile charging options, ensuring that users can keep their devices powered and ready for use at all times.
Honor Magic5 Pro camera
Next up is the camera performance, and it's another area in which the Honor Magic5 Pro excels.
The Magic5 Pro comes with a triple rear-facing camera, including a 50-megapixel main camera with optical image stabilization, a 50-megapixel periscope telephoto camera with 3.5x optical zoom and optical image stabilization, and a 50-megapixel ultrawide camera with a 122-degree field-of-view. In other words, the device offers all the main camera features you would expect from a flagship.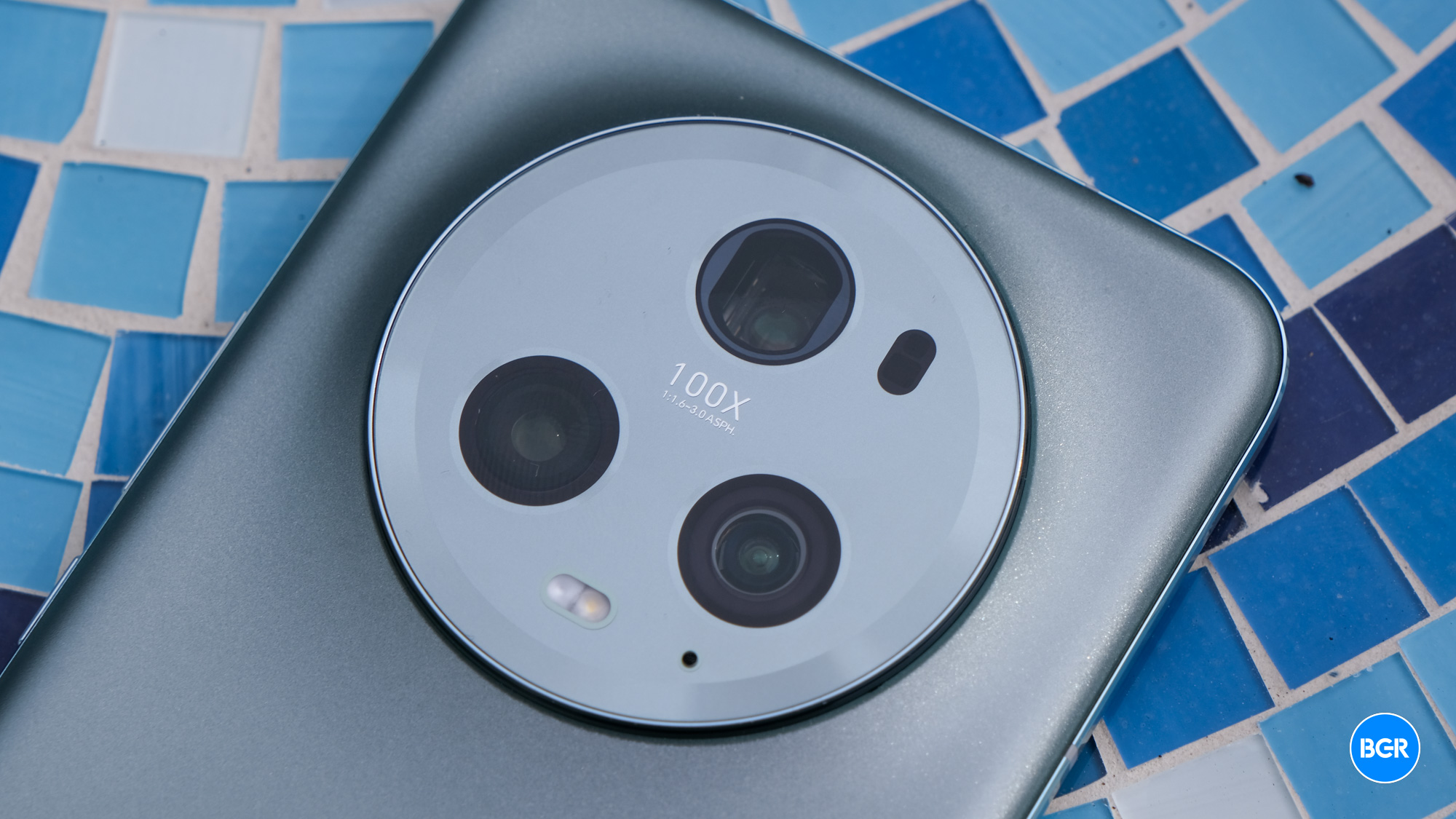 In well-lit environments and using the main camera module, I found the phone able to capture excellent images overall. Photos were detailed and colorful, offered plenty of contrast, and generally, among the best you can find on a smartphone right now. The main camera outputs 12-megapixel images and uses pixel binning to make for higher-quality images from the 50-megapixel camera. You might wonder why you're not getting 12.5-megapixel images (50 divided by 4), and that's because the camera crops a little from the edges.
The same is true for zoomed-in images too. With the periscope telephoto camera, you'll capture 3.5x images, but even if you zoom in further, within reason, you should expect reasonably detailed images with little noise.
Speaking of zoom, the phone is actually capable of capturing images at up to 100x, which is pretty crazy. Of course, at 100x, images are noisy and lack any detail at all — which is to be expected. It's fun to play with, but I don't see myself ever using it outside of testing.
Even in poor lighting, the phone is capable of producing impressive images overall. There's a solid amount of dynamic range and great detail for low-light images, along with mostly true-to-life colors.
The front-facing camera sits in at 12 megapixels, and again, it captured vibrant, detailed images overall. The camera is a wide-angle camera, and you can choose between "Wide," 0.8x, and 1x, which is handy.
Overall, the Honor Magic5 Pro is able to capture photos that compete with the best out there. If you're looking for a phone that prioritizes camera quality, look no further.
Honor Magic5 Pro software
The Magic5 Pro comes with Honor's MagicOS on top of Android 13, and for the most part, it's not bad. I generally prefer the Pixel approach to Android, for its stripped-back feel and better design. But if you're willing to put a little work into MagicOS, you should be able to mostly get the software to where you want it.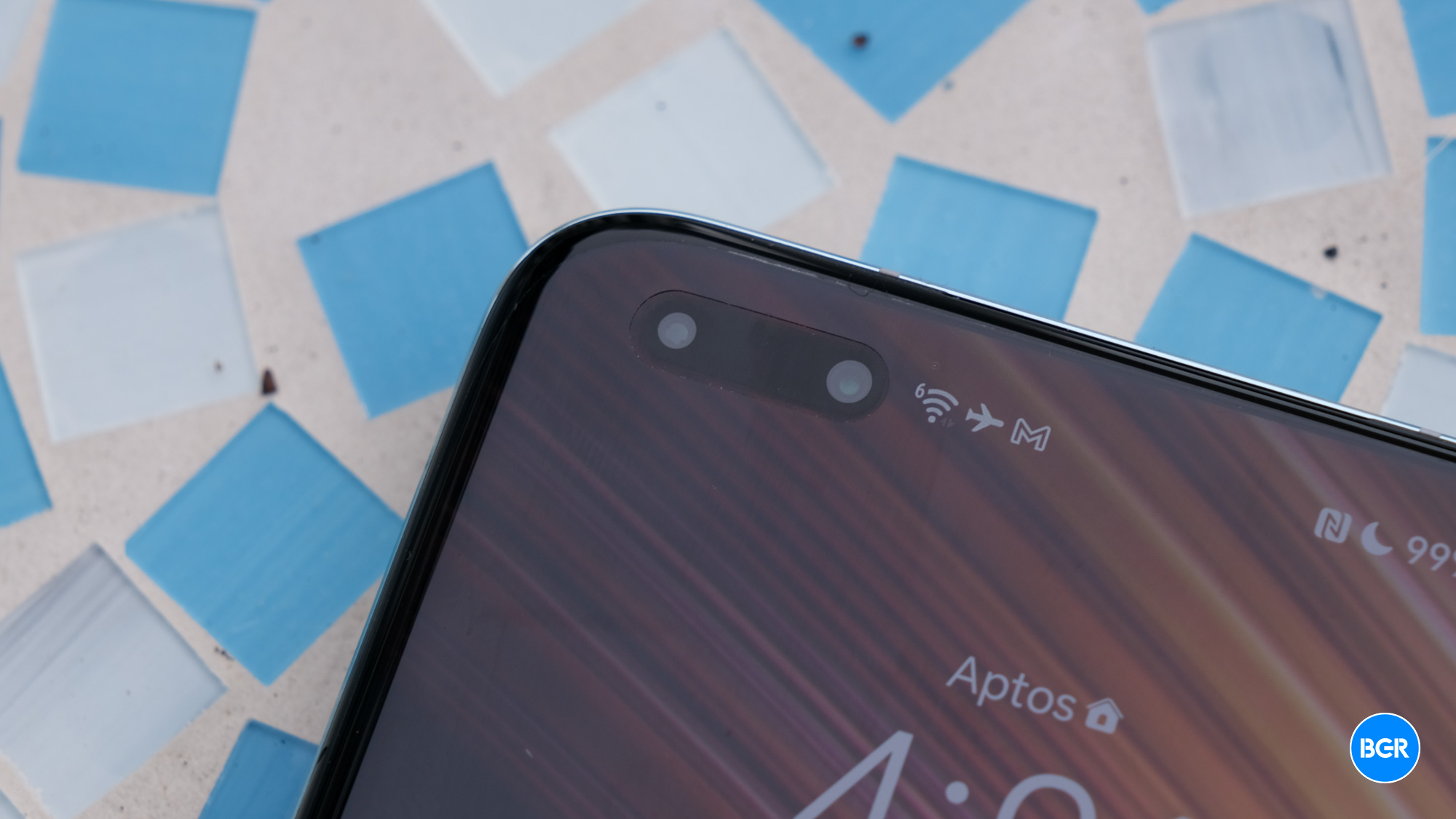 That's not to say that there isn't some bloatware that you can't remove. There are plenty of apps that you might not want that can't be removed. However, overall, I like the level of customization and features like the expanded app folders.
Conclusions
The Honor Magic5 Pro is a flagship smartphone that truly delivers on its promises, offering a premium design, exceptional display, top-notch performance, and an impressive camera system. While it comes with a hefty price tag, the device justifies its cost with a range of features and capabilities that rival its competitors. Its remarkable display, powerful performance, and versatile camera system are standout features that make it a compelling option for those in the market for a high-end smartphone.
The Honor Magic5 Pro's few shortcomings, such as the presence of some bloatware, are easily outweighed by its numerous strengths. For users seeking a device that excels in nearly every aspect, the Magic5 Pro is an excellent choice.
The competition
There's plenty of competition here, but you can't go wrong with this phone. Perhaps the biggest competition comes in the form of the Samsung Galaxy S23 Ultra, which also offers an excellent camera and stunning display. Things like the S Pen and different software experience might make the Galaxy S23 Ultra the better choice for some. And one of the phones might not even be available in your region, which will make the decision for you.
The Xiaomi 13 Pro is also worth considering. Frankly, you can't go wrong between these two phones — they're both among the best right now. It may make sense to pick one based on the software experience.
Should I buy the Honor Magic5 Pro?
Yes. It's among the best phones out there.