The iPhone 14 Pro Max is one of the top phones on the market today. Its size, capacity, and features have helped bring in a new era of Apple iPhone technology. It was released on September 7, 2022 at Apple's Far Out launch event. The device was able to be purchased on September 16 and the phone has performed well since debuting.
We're diving in-depth into everything about the iPhone 14 Pro Max here, in case you're still on the fence about getting one.
Apple iPhone 14 Pro Max size and speed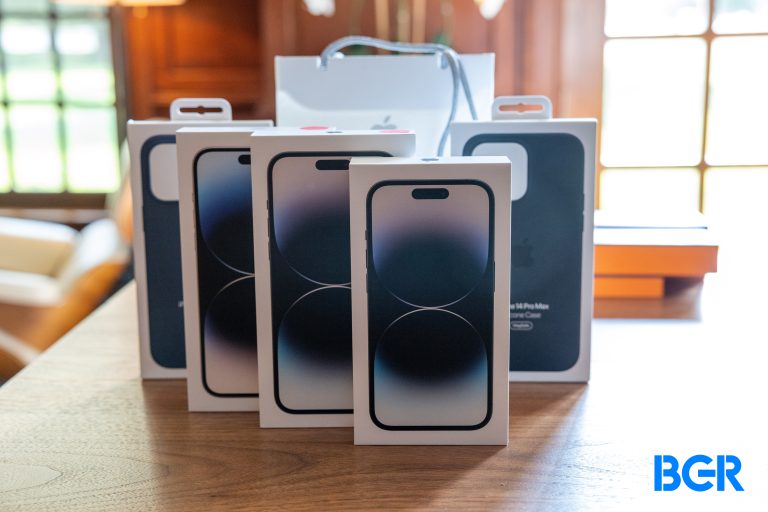 First off, the phone itself is the biggest of the iPhone 14 series. It measures 6.33″ x 3.06″ x 0.309″ and weighs just over eight ounces. If you haven't had a phone this large before, it can take some getting used to. But there is so much packed into the Pro Max that you're sure to adjust quickly.
The A16 Bionic chip that powers the phone is incredibly fast. The iPhone 14 and iPhone 14 Plus have the A15 Bionic chip. Only the Pro and the Pro Max have the upgraded A16.
The difference in chips has made the iPhone 14 Pro and iPhone 14 Pro Max the fastest smartphone on the market.
Apple is expected to continue its dominance in speed in the future with a reported A17 Bionic chip when the iPhone 15 Pro comes out later this year.
iPhone 14 Pro Max cost
An iPhone 14 Pro Max will set you back $1,099 for a 128GB option if you purchase it from Apple. You will still need to hook it up to a network as well. You can find better deals for one, potentially at carriers like T-Mobile, Verizon, and AT&T.
Save money by trading in your old phone, as you'll get money towards the iPhone 14 Pro Max when you do so. Find the network and deal that works best fo you.
Also, keep in mind that the more storage you get, the price will go up. At Apple, the 256GB option starts at $1,199 while the 512GB is $1,399 and the 1TB is $1,599.
Apple iPhone 14 Pro Max display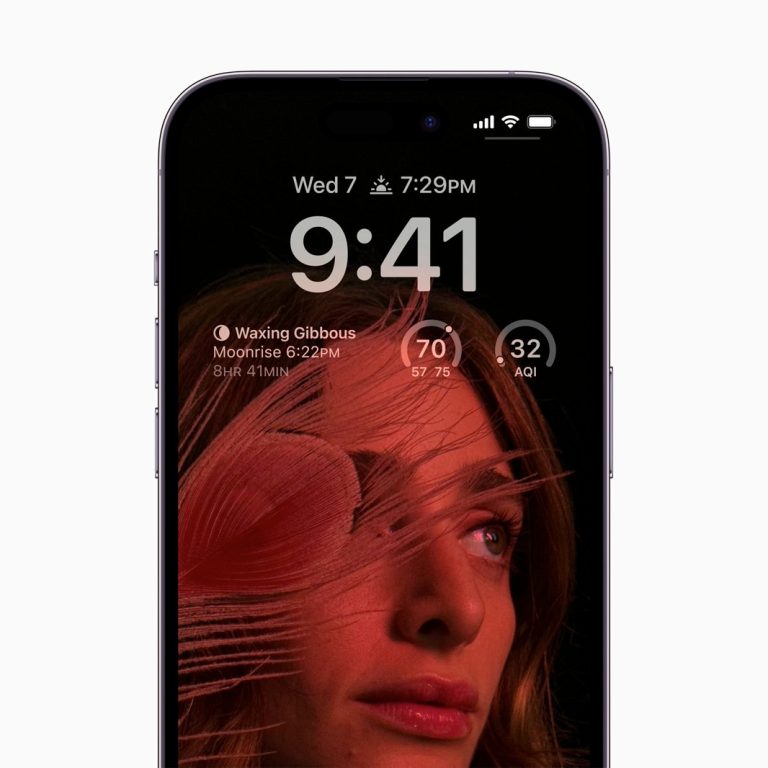 Dynamic Island
The iPhone 14 Pro and iPhone 14 Pro Max have a different display than the rest of the iPhone 14 series. The main difference is in the notch at the top of the phone. For years, it has been an attached notch and that has bugged many users.
For the Pro and Pro Max, it is no longer attached and it is more of a floating pill. Apple has dubbed it the "Dynamic Island". There are plenty of apps and features that Apple has built with the Dynamic Island in mind. Housed inside that Dynamic Island is also the front-facing camera.
That being said, there are plenty of people who think that the Dynamic Island has too much going on. But that isn't going to stop Apple from using going forward, as rumors say that all iPhone 15 models will include the Dynamic Island.
Always-on display
Another big difference with the iPhone 14 series is the Always-on display. This has been common in Android phones for years and Apple has finally added that as a part of its design. This is because of the Super Retina XDR OLED display. The Pro Max has a resolution of 2796 x 1290 pixels at 460 ppi, compared to the Pro's resolution of 2556 x 1179 at 460 ppi. The always-on display feature has a ProMotion 120Hz refresh rate. If you're worried about your battery life with the always-on display, it can reduce to 1Hz to save battery when the feature is on. Of course, you can also turn it off.
Lock screen widgets
Something that is also new to this series is the lock screen widgets capability. Going along with the always-on display, you can now see widgets on your lock screen, such as your alarm, the battery level of your AirPods, how much battery life your phone has, and more. Rather than having to swipe down to see your widgets, they are front and center now.
iPhone 14 Pro Max battery life
The iPhone 14 Pro Max has a 4323 mAh battery delivering 29 hours of video playback and 25 hours of streaming playback. It has the best battery of any of the iPhone 14 series phones. This has also been proven to charge faster via MagSafe charging than its predecessors.
Colors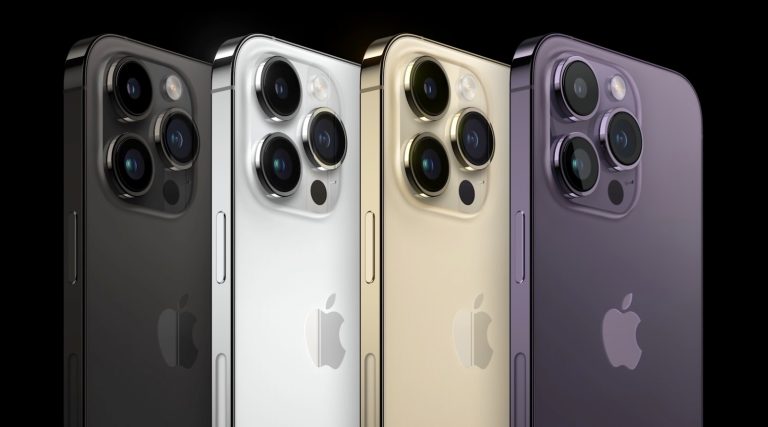 There are new colors when it comes to the iPhone 14 Pro and iPhone 14 Pro Max. You can purchase it in Silver, Space Black, Gold, and Deep Purple. You used to be able to get Sierra Blue in the iPhone 13 series but that has been replaced by Deep Purple.
Camera specs
The iPhone 14 series got a notable camera upgrade from previous lines. The sensors and the lenses have both received upgrades. The 48mp quad-pixel sensor is a big upgrade from the iPhone 13 Pro, as it's much larger. By activating the ProRAW feature, you can get the full power of the camera.
The iPhone 14 Pro Max has an ultra-wide camera with a larger 12mp sensor. The lens features a larger aperture. The new Photonic Engine offers improved photos and video quality, meaning you'll take better and clearer pictures than ever before with this iPhone.
You can also enjoy Action Mode, which delivers stabilization on your videos, even if you're on the move. This has proven to be a huge selling point for video lovers on their iPhone 14 Pro Max.
However, the Galaxy S23 Ultra camera is said to have beat the iPhone 14 Pro Max in certain areas.
More features
One of the most highly talked about features of the iPhone 14 Pro series is the Emergency SOS. It can use satellite connectivity to make distress calls in case of emergencies. It has proven to save people's lives.
This also has Face ID and Apple Pay, which have been standard in iPhones for a while now.
The built-in speakers have Spatial Audio, which has been utilized in AirPods technology previously. The playback is Spatial Audio as well.
The iPhone 14 Pro Max is IP68 dust- and water-resistant. So you can keep it underwater for about six and a half minutes and it should turn out unharmed.
It offers Wi-Fi 6 connectivity and it is comparable with 4G LTE and 5G networks. This also has Bluetooth 5.3 connectivity.