Four years after its last over-ear headphones launched, Beats has released the all-new Beats Studio Pro headphones. It offers superior audio quality, high-quality materials, and support for lossless audio with a wired connection.
If you are searching for your next headphones and want them to be from Apple, you can choose between the Beats Studio Pro or the AirPods Max. Here's how they compare to each other.
Design, colors, and carrying case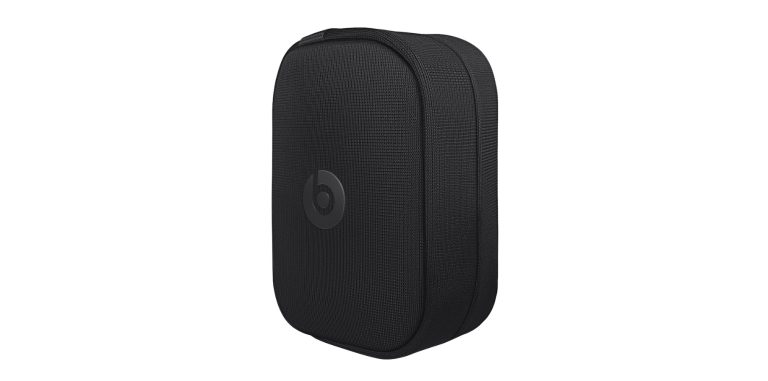 Beats Studio Pro is available in Matte Black, Navy, Deep Brown, and Sandstone. With brushed metal hinges, it has minimalist branding with a subtle "Designed in LA" message in the inner headband. It offers a new Ultraplus design, which utilizes soft, pillowy memory foam wrapped in seamless engineered leather that fully encloses years for an immersive listening experience that "feels as good as it sounds.". Beats say this product delivers all-day comfort and exceptional durability for years to come.
The carrying case is constructed from semi-rigid, tightly -woven fabric and includes an integrated exterior loop for a clip or carabiner. It also features a dual interior pocket for storing the included USB-C and 3.5mm cables and other small accessories.
On the other hand, the AirPods Max is available in Space Gray, Pink, Green, Silver, and Sky Blue. It features a canopy made from breathable knit mesh, which distributes weight to reduce on-head pressure, a stainless steel frame wrapped with soft-to-the-touch material for a combination of strength, flexibility, and comfort, and telescoping arms that extend and stay where you set them. Its cups are made with anodized aluminum, and its custom-designed mesh textile wraps the ear cushions to provide pillow-like softness while listening.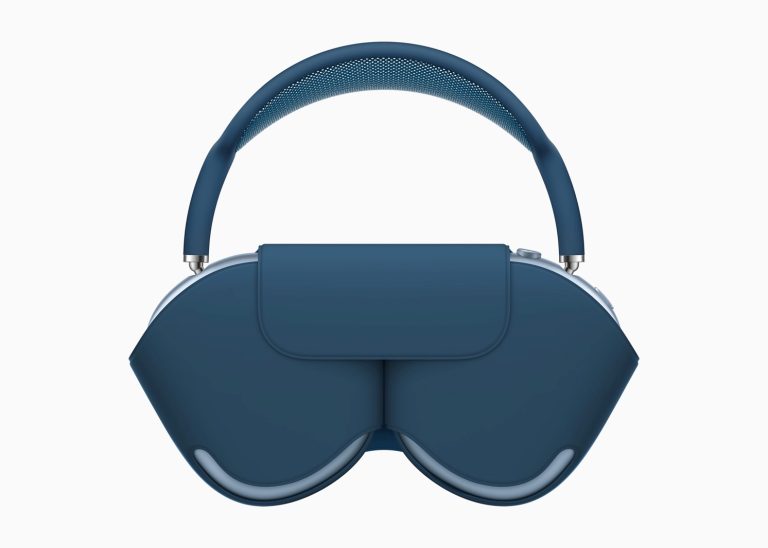 The carrying case, called the Smart Case, puts the AirPods Max in an ultra-low-power state that preserves charging, but it only protects the ear cups, as you need to carry the headphones with their headband.
Comparing both products, it's still unclear which one is more comfortable – as BGR still needs to test Beats Studio Pro. AirPods Max feels like winning from a comfort perspective, but Beats' carrying case is superior.
Audio features: Beats Studio Pro vs. AirPods Max
At the end of the day, what really matters is how good the headphones sound. Beats Studio Pro offers a custom 40mm active driver. The diaphragm is constructed using a two-layer design, combining a rigid inner core with a flexible outer surround for "exceptional performance" across the frequency spectrum. Compatible with Apple Spatial Audio, it enables playback of tracks rendered in Dolby Atmos for immersive, 360-degree sound.
The headphone has a built-in IMU consisting of a gyroscope and accelerometer to deliver dynamic head-tracking. Its Active Noise Cancellation feature reduces noises 48,000 times per second, and playback correction removes any sonic artifacts that may have inadvertently been introduced via ANC or Transparency Mode. The latter lets you stay tuned in to the environment around you.
Lastly, Beats say Beats Studio Pro has an advanced voice mic architecture for voice calls thanks to its six microphones, and it offers lossless support with a USB-C connection or a 3.5mm headphone jack.
Apple says AirPods Max combines high-fidelity audio with industry-leading Active Noise Cancellation to deliver an "unparalleled listening experience." Its custom-built driver works to "produce sound with ultra-low distortion across the audible range."
Like Beats Studio Pro, AirPods Max offers dynamic head-tracking, Active Noise Cancellation, Transparency Mode, and six microphones for voice calls with one Apple H1 chip in each cup for computation audio to create a "breakthrough listening experience."
Judging by specs, both offer impressive listening experiences, but for the audiophiles, having lossless support might be a deal breaker. In addition, those who prefer Beats' registered heavier bass will find it more appealing with the Beats Studio Pro.
Apple's magical experiences compared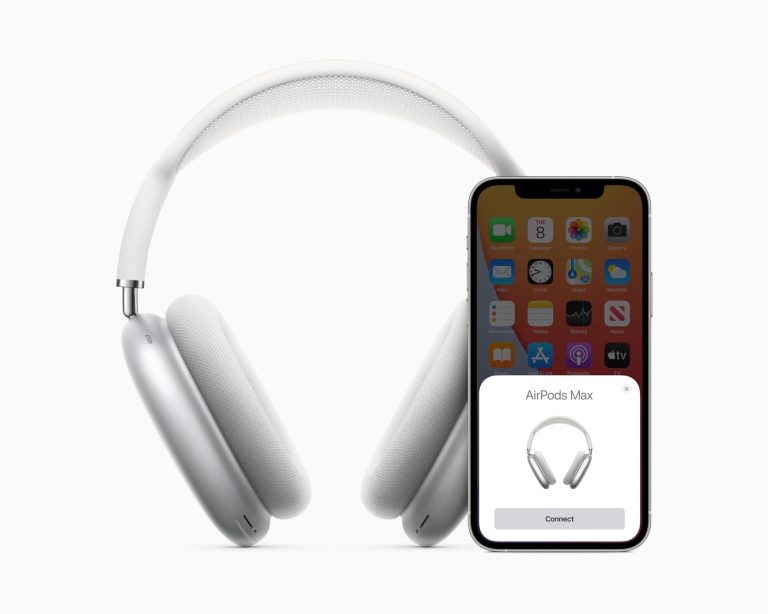 With a custom H1 chip, Apple makes some experiences feel more premium when compared with the Beats Studio Pro, which doesn't offer a custom Apple chip. This helps make a difference when you're trying to connect AirPods to multiple devices. Here's what they have in common and what they don't.
AirPods Max
One touch pairing
iCloud pairing to all devices
Automatically switches to the audio source you're using (from iPhone to iPad, to Mac, to Apple Watch)
Hey Siri support
Find My support using a Bluetooth connection
Over-the-air updates
Audio sharing between two sets of AirPods on your iPhone, iPad, etc.
On head detection
Beats Studio Pro
One touch pairing
iCloud pairing to all devices
Automatically hand off audio from Apple Watch if iPhone is out of reach
Hey Siri support
Find My support using a Bluetooth connection
Over-the-air updates
Beats Studio Pro brings most of the experiences available with AirPods Max, except for seamless switching – which is very neat – and audio sharing between two sets of earbuds/headphones, which some users might find really helpful.
But if you are an Android user, Beats Studio Pro also brings one-touch pairing, ecosystem pairing, auto switch, Find My, and additional features with the Beats app – which AirPods Max doesn't.
Battery life: Beats Studio Pro crushes AirPods Max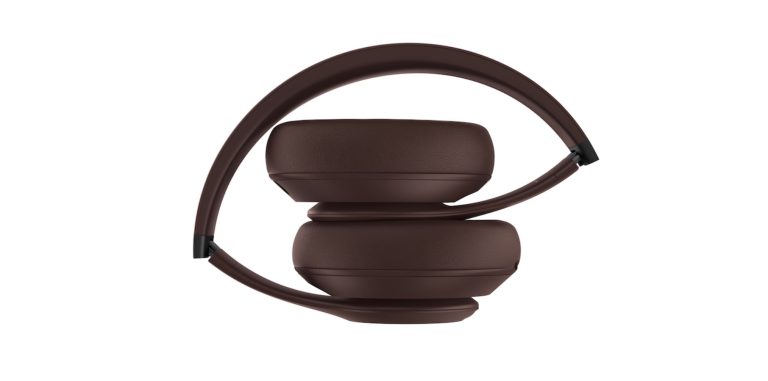 These are the differences between Beats Studio Pro and AirPods Max battery:
AirPods Max
20 hours of listening time with ANC or Transparency mode on
20 hours of movie playback with Spatial Audio on
A quick 5-minute charge delivers 1.5 hours of listening
Charges via Lightning connector
Beats Studio Pro
40 hours of listening time without ANC or Transparency mode on
24 hours of continuous listening with these features on
10-minute Fast Fuel charge provides up to 4 hours of additional playback
Charges via USB-C connector
Wrap up
While the 2020 AirPods Max officially costs $549, it's possible to find it for around $400 by checking BGR deals. The Beats Studio Pro, on the other hand, costs $349 and offers most of the features available with AirPods Max while surpassing some of them.
Personally, I think lossless support will be a key selling point for this device, and its proper carrying case is also a bonus. While Apple charges for the fragile Lightning-to-3.5mm headphone jack, Beats offers both charging cables – which can be used for lossless listening – and a 3.5mm cable.
Since it will take around two years for Apple to release the new AirPods Max, I think getting Beats Studio Pro is the best alternative available at the moment. In the coming months, Beats may announce new colors and even discounts on this product.