After years of rumors, Apple is nearly ready to announce its first mixed-reality headset. This device will combine augmented reality and virtual reality features in a high-end headset with a brand-new operating system. Here's everything we know about it.
What will Apple call its mixed reality headset?
Rumors suggest Reality Pro is the name of Apple's mixed reality headset. Bloomberg's Mark Gurman first reported on the name. According to Gurman, a shell corporation filed the Reality Pro and Reality One trademark for Apple.
This device will likely run xrOS, which potentially stands for "extended reality operating system." 9to5Mac pointed out that Apple is working on two different platforms: xrOS and realityOS, but it seems the first is for the Reality Pro headset and the other one for the future Augmented Reality device.
When will Apple announce its mixed-reality headset?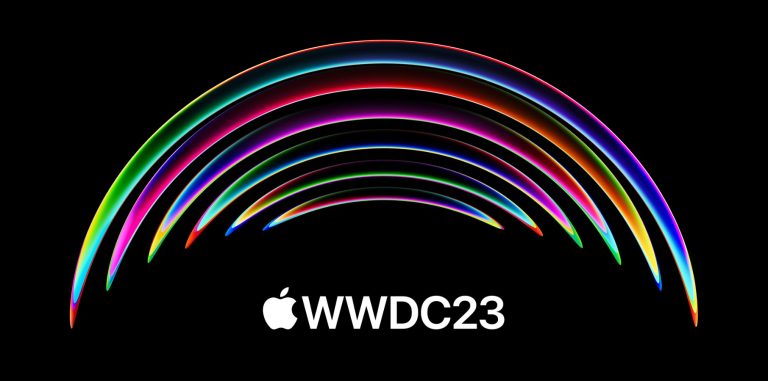 Several analysts believe Apple will announce its mixed reality headset during the WWDC 2023 keynote, which will take place at 10:00 a.m. PT on June 5.
Apple's mixed reality headset: Design and specs
Analysts believe Apple's mixed reality headset will feature an "innovative three-display configuration" with two micro OLED 4K displays and another AMOLED panel for low-resolution peripheral vision. Ross Young says each lens will have a 1.41-inch with 4,000 PPI and up to 5,000 nits of brightness.
Apple could introduce a device similar to mainstream headsets, but with a premium look, by adding a stainless steel frame and a high-end mesh for the head, identical to what the AirPods Max offer.
Bloomberg says the headset will be powered by Apple's M2 processor with 16GB of RAM and additional technology for handling AR and VR graphics. The Information and analyst Ming-Chi Kuo said Apple could add even more tech to ensure it runs as smoothly as possible.
The Information also believes Apple could add iris scanning tech to its mixed reality headset to help users authenticate purchases, similar to what Face ID and Touch ID currently do.
Disappointing battery life
The battery could be one of the headset's weaknesses, as Bloomberg reports that it will likely last for a couple of hours and might require an external battery. In his Power On newsletter, Mark Gurman posted additional details about the gadget's battery tech.
The AR/VR wearable will come with a portable battery — a design compromise Apple had to make for the first-generation model. The headset would have been too heavy with the battery inside.
The mixed reality wearable will feature two ports. A USB-C connector can be used for data transfers. The charger port has a new design as well. The cable that goes into the headset has a round tip, and a magnet lets you attach it to the headset, but you'll have to rotate the top clockwise to lock it in. That way, you don't risk it falling during use.
The battery in your pocket will be inseparable from the cable attached to the headset. It's about as big as an iPhone but thicker. It reportedly looks a lot like the iPhone MagSafe battery pack. It'll also have a USB-C port for recharging.
Apple's mixed reality headset features: iOS-like interface, gaming, collaboration, and fitness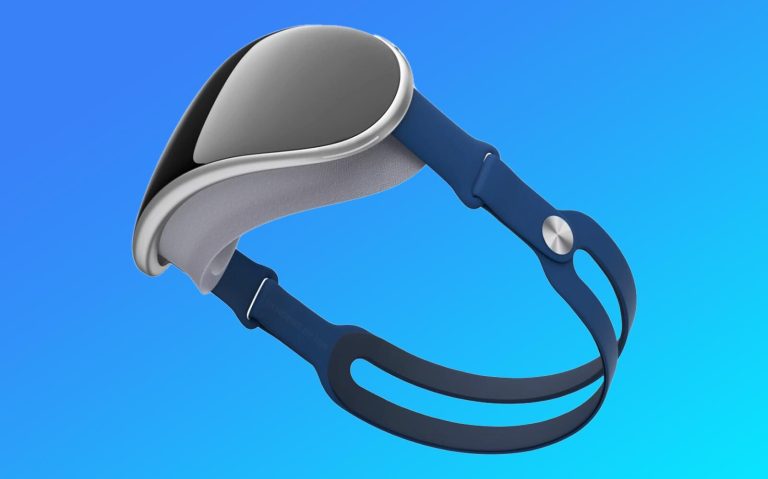 The mixed-reality headset will be able to switch from VR to AR features by spinning an Apple Watch-like Digital Crown. It will show immersive video content, work like an external display for a connected Mac, and even replicate the functions of an iPhone or iPad.
Users will be able to pinch their thumb and index finger together to perform an action without holding anything – different from other headsets that require a hand controller. FaceTime software, for example, will render a user's face and full body in virtual reality in one-on-one chats. Additional users on a group call will appear as an icon or Memoji.
The xrOS operating system will have an iOS-like interface with MR-optimized versions of Safari, Calendar, Contacts, Files, Home Control, Mail, Maps, Messaging, Notes, Photos, Reminders, Music, News, Stock, and Weather apps.
Bloomberg also reports that Apple is preparing a version of Apple Books that will allow users to read in virtual reality. Gurman says Apple "is also working on a version of its Fitness+ service for the headset, which will let users exercise while watching an instructor in VR," something Meta also tried to do with its Quest headsets.
The recently-launched Freeform collaboration app, which integrates a white canvas for iPhone, iPad, and Mac users, is also expected to launch for the mixed-reality headset as "an effort that [Apple] sees as a major selling point for the product." Users will be able to work on virtual whiteboards together while in mixed reality, reports Bloomberg.
Interestingly enough, Apple wasn't planning to focus on gaming with the mixed reality headset. Still, Gurman now says, "gaming will be a central piece of the device's appeal, too," although it's unclear if the company plans to take advantage of Apple Arcade or if it will rely on third-party developers to bring MR games to the headset.
Price
The first-gen AR/VR headset will be more sophisticated and expensive than most anything available from Apple's competitors. Analysts believe it will cost around $3,000, although a price that high would limit the market considerably. Meta Quest Pro, for example, costs $999.
Release date
It's still unclear when customers will be able to purchase Apple's mixed reality headset, but it will likely be at least a few months after its announcement during the WWDC 2023 keynote. It's also unclear if the product will have a limited release in the US and a few other countries or if Apple will opt for a global rollout as it does with the iPhone, Apple Watch, Mac, and iPad.