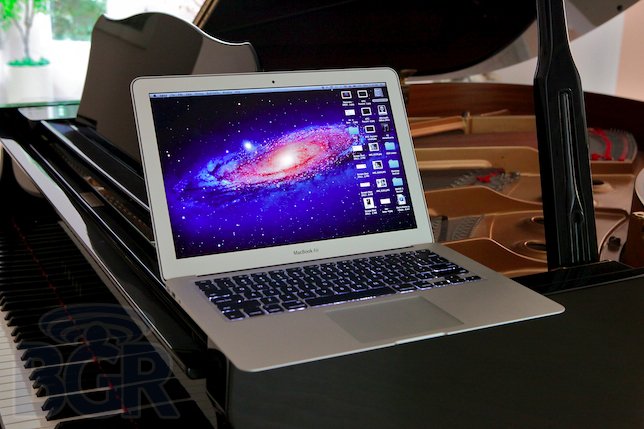 I've been using Apple's mid-2011 MacBook Air for almost a week now and even though it's physically the same unit that it replaced (for the most part) on the exterior, this is an entirely different beast. For starters, Apple's second-generation MacBook Air improved greatly on the first model by offering up a redesigned case complete with two built-in USB ports, an SD card reader and SSD hard drives as the only available options. The older Intel Core 2 Duo processors however, severely limited the computer. It was functional enough for me to replace a Core i7 MacBook Pro, but it was slow; normal tasks would bog the system down, and the computer would heat up at the drop of a dime. All this has changed with the latest MacBook Air, however. Read on for my thoughts.







No longer is the MacBook Air a netbook-comparable laptop (if it ever was). It has rightfully earned its spot as the more portable, lighter, thinner, more streamlined version of what an Apple laptop in 2011 should be. Compared to the existing MacBook Pro, it's just in a different league, hardware-wise and specifications-wise.
One of the biggest changes the improved processor has made in my everyday usage is the fact that I can run Windows 7 in a virtual machine without the unit heating up whatsoever. I'm an Outlook 2010 junkie combined with our BGR Exchange server, and being able to run this side by side with my system is necessity. Additionally, while the previous MacBook Air was reasonably fast, I haven't experienced any slow downs or hiccups with the mid-2011 model, even while running Photoshop CS 5.1, VMware, iPhoto and Final Cut Pro X at the same time, while a dozen tabs are open in my web browsing.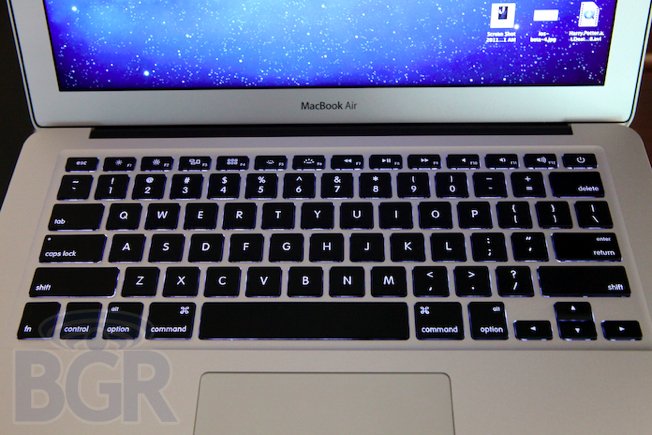 The fact that Apple has finally brought back the keyboard backlighting and auto-brightness capability is a welcome change as well. Add on a Thunderbolt port (currently useless save for about three accessories), a bumped up Core i5 or Core i7 processor and 4GB of RAM, and the new MacBook Air isn't just a light, travel-ready laptop as it has been since its release. It's now a full-fledged mobile workstation that's capable of replacing your current laptop and doing everything better (and sexier). It's no wonder Apple has discontinued the plastic MacBook, there's just no place for a plastic mid-range computer in Apple's lineup nowadays — not when the entry price for a full-fledged MacBook Air is $999… before the student discount.
This is the best laptop Apple has ever made, and the cost of entry is lower than it has ever been before. It completely blows away anything else in its price range, and if you're in the market for a laptop, this would be my number one choice.