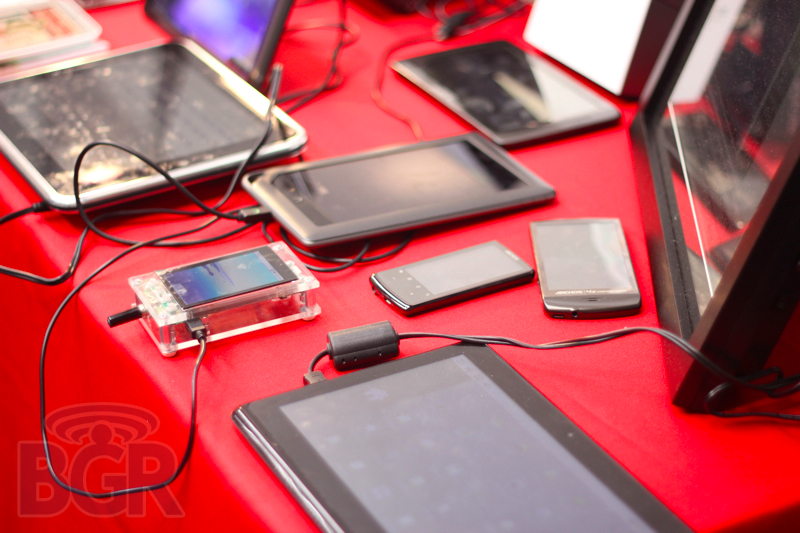 Earlier today, Texas Instruments took the time to give us a comprehensive overview of some of its OMAP 4 projects. The OMAP 4 platform is incredibly powerful, with immense hardware acceleration providing a haven for offloading graphics and other traditionally CPU-intensive tasks off the actual processor. The company walked us through a number of development prototypes, and we got a chance to see some truly incredible innovation in the video conferencing and 3D-use arenas. Far from simply proof-of-concept craziness, the stuff we got some hands on time with will ultimately have significant real world implications and benefits for the end user. Among the most exciting was 4-way, 720p video conferencing between 4 mobile devices. Granted, a technology like this is held hostage by bandwidth limitations, but the actual technology is there and ready to go. Plus, with the impending LTE revolution, concerns like this will slowly start to become a thing of the past. Hit the jump for the rest of our thoughts!














We also had a chance to see some incredible implementation of mobile 3D technology. Using a prototype development device, TI showed us full 1080p 3D video rendering outputted to a 42-inch screen, and hinted at some plans for on-device gesture recognition that will allow the mobile user to interact with 3D images using sensors and cameras on their actual handsets. Pretty cool stuff, and while nothing was solidly announced, expect to see some level of implementation by the end of this year. Currently, production devices utilizing TI's newest technology are sporting OMAP chips at a ceiling of 1GHz, but by year's end we should see that bumped up to a healthy 1.5GHz. The newer chips will be identical in dimension the current offerings, allowing for a processor upgrade path that won't require manufacturers to redesign their basic architecture in order to cram in the new chipset.
Finally, the company exclusively confirmed to us that its OMAP 4430 processor, running at 1GHz, is the mystery processor inside of RIM's upcoming PlayBook tablet device. This further supports our contention that, at least from a hardware perspective, RIM has gone to great lengths to build a device that can compete with the Android and iOS tablets of the world.