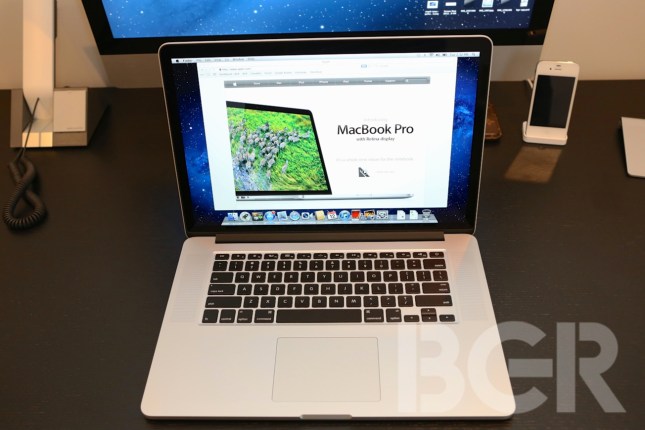 I just got my hands on a brand new next-generation Retina MacBook Pro, and there isn't any other way to describe it — it's beautiful. The Retina display is the best display I've ever seen, period. It's almost too good, if that's even possible. Many sites (including BGR) don't serve up high-enough resolution images for the new iPad, and the inbound Retina-equipped MacBook Pro highlights this issue even more. But enough of that, this computer is an engineering marvel in almost every way possible.
















It's as thin as a MacBook Air, yet way more powerful. It's rethought from the ground up and is the most future-proof notebook I've ever come across. With ThunderBolt and USB 3.0, a Retina display, a latest generation Intel processor, the fastest RAM available, a 500MBps SSD drive, a high definition FaceTime camera, dual microphones, dual (incredible) speakers, a backlit keyboard and 7 hours of battery life (we haven't gotten to know each other that long yet), this is a slam dunk.
My only problem? Can I make the switch from a 13-inch MacBook Air which has a much smaller footprint, to a larger laptop in size, weight, and feel? A 13-inch next-generation MacBook Pro might be the best compromise, but we're not quite there yet.