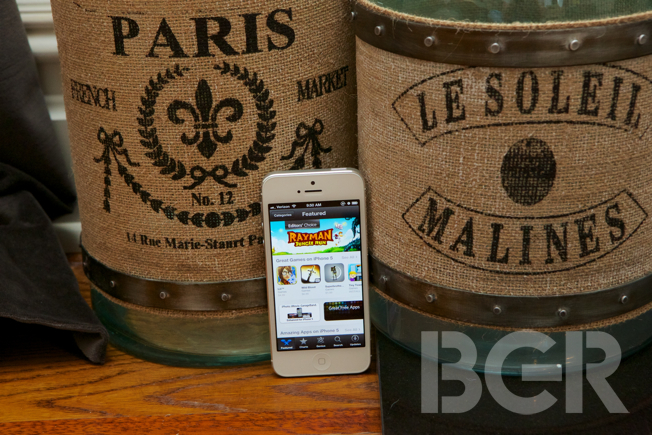 Apple's (AAPL) iPhone 5 offers up some amazing improvements over the iPhone 4S, and one of the most noticeable is a taller screen. In order to take advantage of the new display, apps need to be updated, and a lot of developers are doing some innovative things with the extra space. Here's a quick list of my favorite apps for the iPhone 5 so far.
Reeder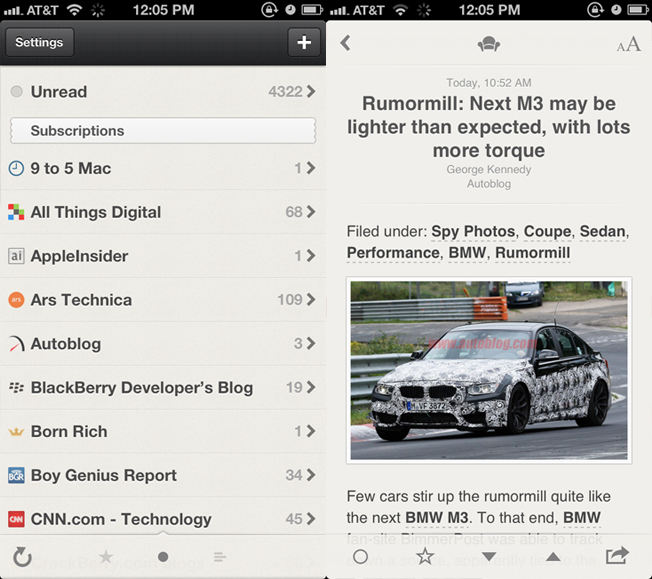 Reeder is probably the best RSS reader app for the iOS platform, and with full iPhone 5 support, you're able to see more of the stories you want to keep tabs on. The extra screen space is super useful when viewing individual articles and when switching from starred to unread modes at the bottom as well.
CNN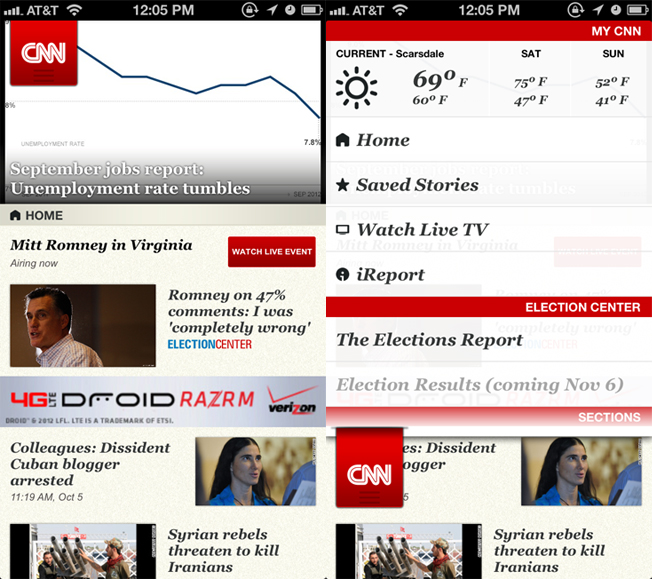 CNN's always made a great app, but I really like the fact that their app didn't just include support for the taller display, it's actually very close to CNN's tablet app thanks to the new layout and features like pull down navigation drawers, and non-conventional views like alternating stories and videos in one stream.
Slingshot Racing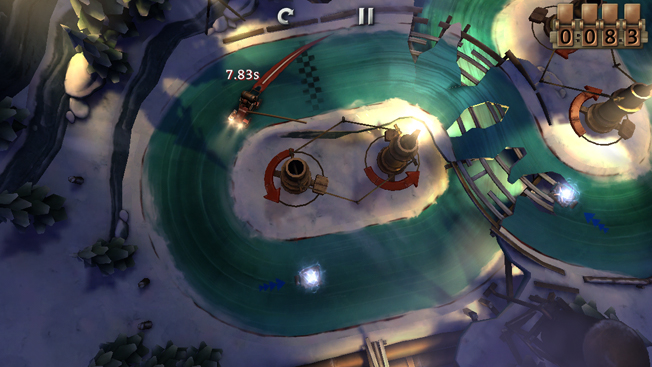 Slingshot's a great app with an innovative game play. You tap and hold a slingshot around corners and then time the length of the turn with how much time you hold the slingshot down. Wait too long and your car goes flying into the side of the track. It's insanely fun, and thanks to the iPhone 5's new display, you can see more of the track as you play.
Asphalt 7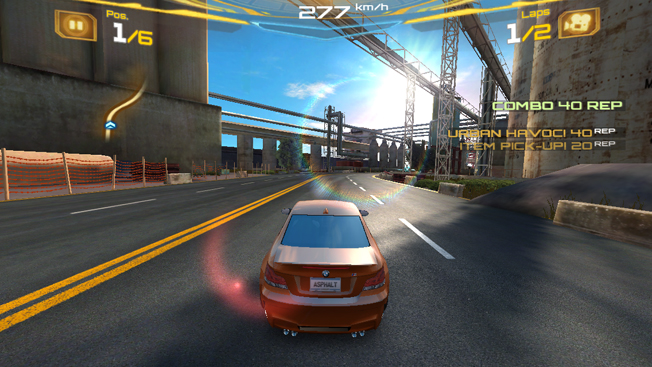 One of the most detailed and fun racing games on the iPhone is even better with more screen space and faster graphics on the iPhone 5. This is definitely so far a stand-out game for the new iPhone, and is one of the ones that really feels less cramped than before because it uses on screen controls on the sides of the display.
Final Freeway 2R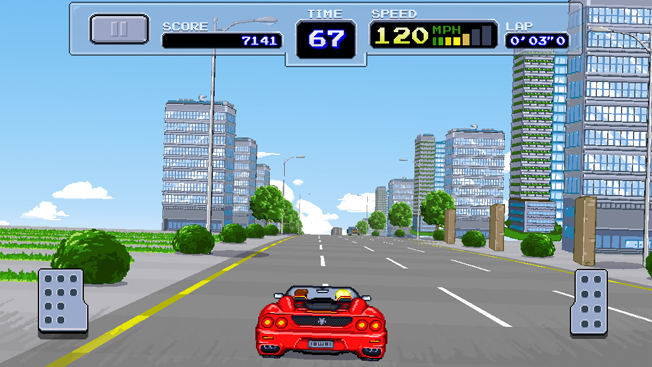 Literally, there is only one thing this game reminds me of and it's so amazing… Crusin' USA. Again, taking advantage of the taller display (in this case, wider), you're not able to use on screen controls which are pedals on both sides of the screen without blocking your view. This way you can keep your eyes on the road and not on a gas pedal of brake.
Camera+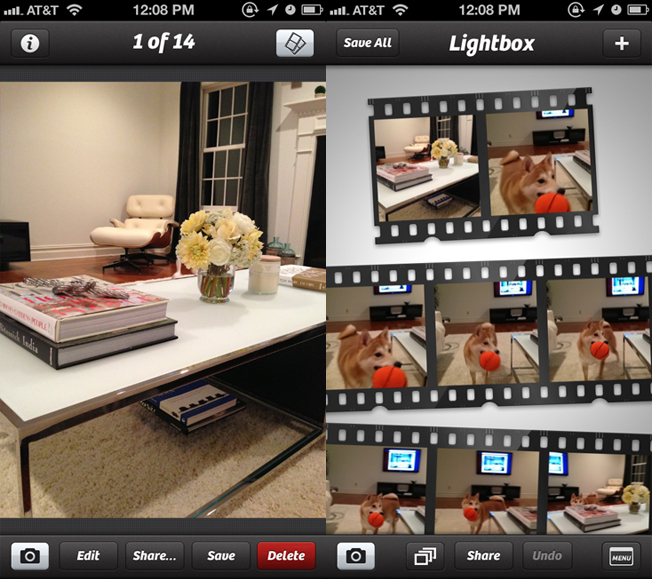 Camera+ does support the iPhone 5's new screen, but that's not the most important thing in this app. Apple has introduced a new low-light mode in the iPhone 5, and 3rd party apps can actually make use of it. This allows one of the best camera apps to function just as well as the built-in camera app, letting you shoot, edit, and share your photos on an amazing display with incredibly control.
Dark Sky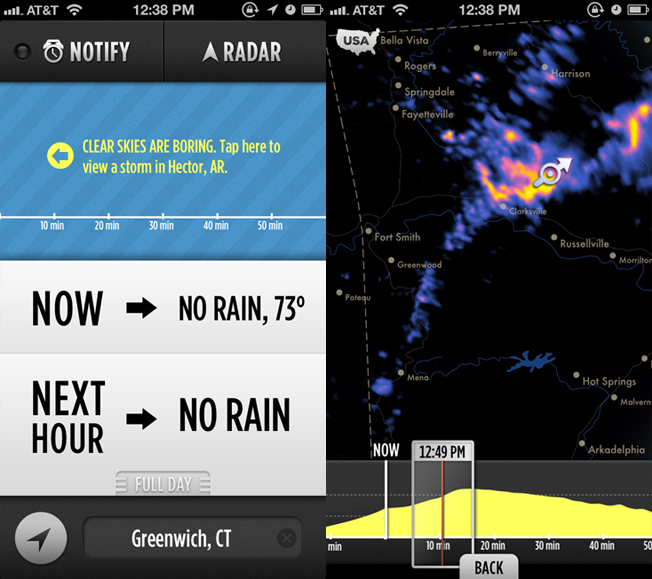 Dark Sky is one of the best weather apps not because it offers up a boatload of extended forecasts, allergy alerts, and severe weather data, but because its one of the most innovative ways to look at weather. Dark Sky is also ridiculously accurate down to the minute when it comes to rain starting or stopping, and it looks great on the iPhone 5's screen, especially using the radar feature.
We'll keep updating this list of best iPhone 5 apps as we find more we love!