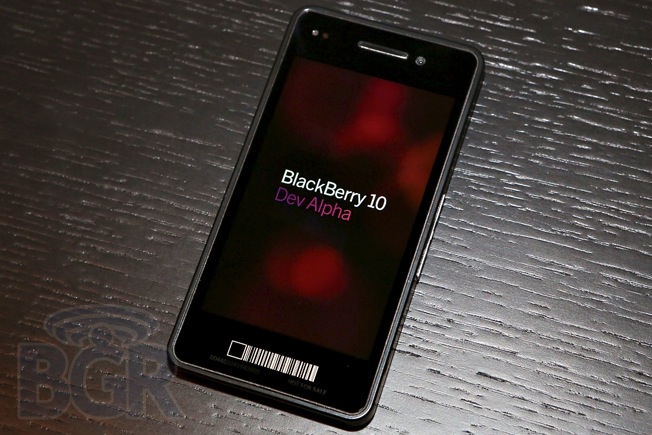 RIM made an unprecedented move earlier this week when it gave away pre-production BlackBerry 10 hardware to developers, but it was a smart one. In order to develop for a brand new operating system and help grow develop support for a new platform, you need to be able to test on real hardware. Since this isn't the phone that RIM will launch in the fall, there's no issue letting the public see the hardware, right? Well, there's more to the story.







The BlackBerry 10 Alpha unit is a device RIM has been testing internally for quite some time. In fact, our sources have confirmed that it's the BlackBerry Colt handset that RIM originally planned to ship as its first BlackBerry 10 smartphone, which was later canceled.
This is just another insight into how disorganized RIM is — looking at the phone, you can clearly see how much time, effort and money RIM put into it. It's pre-production, but this is a phone that is set up for the company to ship. It's manufactured very well, feels good, and has way too many details for this to just be something RIM made to give away to its developer base.
The display is beautiful, and the unit is literally a smaller PlayBook. I have also been told that Mike Lazaridis and other RIM executives have been showing BlackBerry 10 off to partners using this exact device over the past few months — another sign that this was indeed in the running to be RIM's first real touchscreen device.