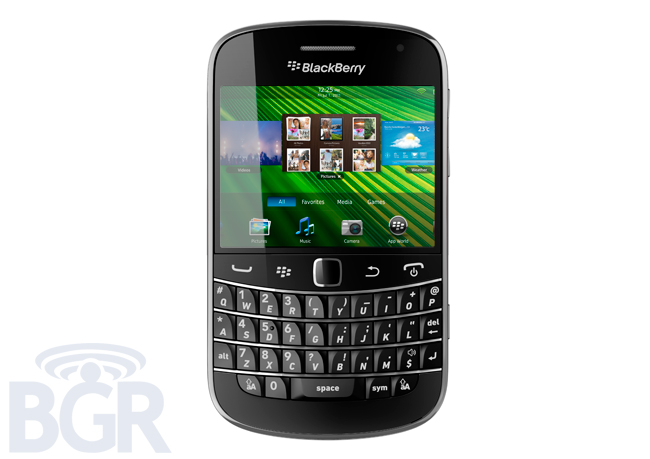 While Research In Motion just recently announced its new BlackBerry 7 device lineup — including the fantastic BlackBerry Bold 9900 — we all know that the real-deal smartphones are still in the oven. What everyone is waiting on from RIM is the company's QNX-based devices, which we hope will make RIM competitive in the smartphone industry once again. BGR has learned exclusive details surrounding the first QNX smartphone RIM intends to release, which is codenamed the BlackBerry Colt, and it looks like there are already going to be some compromises the company will have to make in order to launch the smartphone on schedule. Hit the break for all the details we have so far.
RIM has always touted the superior battery life of its mobile devices, and this has forced the vendor to be one of the last to adopt various technologies, from full-color screens to fast 1+ GHz processors. In a time where we're close to seeing quad-core CPUs in mobile devices, RIM is launching single core devices with a promise of dual-core processors coming to its future QNX smartphones. The information we have received suggests that the first QNX device out of Research In Motion will be powered by a single-core processor, however, rather than a speedier multi-core chipset. It's entirely possible that it could change ahead of the device's release, our source said, but the internal testing going on right now is with a single-core chip.
One of the reasons that the BlackBerry PlayBook launched without native email is that RIM has had to rewrite its BES code in order for it to support the new operating system, and this has proven to be extremely difficult. We have been told that RIM is working on a QNX-specific BlackBerry Enterprise Server, but that the first QNX smartphone will launch without support for current BES versions. The kicker? If companies want to use Microsoft Exchange email on the device, they will actually have to use Microsoft ActiveSync, which the phone will support out of the box.
RIM is currently aiming to release the BlackBerry Colt some time in the first quarter of 2012, obviously depending on how internal testing goes. We're told that the Software Verification team inside of RIM is already well into the testing process with this device, so our fingers are crossed for a timely release.