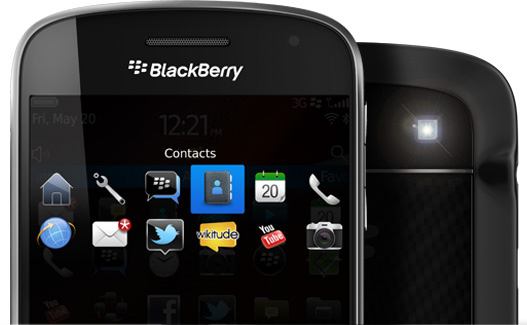 Hello, my name is Jonathan, and I was a BlackBerry addict. Forget having every BlackBerry the company released, including different variants of models that didn't ever appear in the U.S., like the BlackBerry 8707g. Forget being one of the first people to discover BlackBerry Messenger and convert family and friends to the service, even though it was probably the slowest thing ever to run on a BlackBerry 7290. Forget getting a bunch of celebrities to attend the BlackBerry 8700 launch party in New York City just so I would be one of the first people outside of RIM to have an 8700. I even once paid to have a BlackBerry 8700 forged out of solid white gold, which barely functioned since gold doesn't play nice with antenna (an early lesson on wireless communications — maybe the first real antennagate?). I had a dedicated BlackBerry Enterprise Server for over four years — I was so in. Read on for more.
So then, I started using another smartphone, but it wasn't as advanced in some areas that I really relied on all the time. I began carrying two smartphones instead of just one, and eventually my BlackBerry was used simply for email and BlackBerry Messenger because other operations became terribly inferior. There came a point, however, when carrying two smartphones, even though I was used to it since years earlier when I had a StarTAC and Timeport P935, became tiresome. It's a little over the top, even for someone like me, and my BlackBerry was practically useless for me once all of my contacts began switching.
We all know what happened and is happening with Research In Motion, though one thing that's said I don't believe is accurate. RIM didn't stop innovating. The accurate statement would be: RIM stopped innovating where it needed to. The great thing about the BlackBerry 9900 is that it's sure to be the best BlackBerry yet, and there is not one single person who gave up a BlackBerry for another smartphone who isn't interested in the BlackBerry 9900, if even just a little bit. There's something about that keyboard, there's something about emailing on a BlackBerry, there's something about phone calling on a BlackBerry, and I can't wait to get my hands on a BlackBerry 9900 to review. It's entirely possibly someone from Waterloo put something in my water, I'll fully admit, but I checked, and the bottle was sealed.