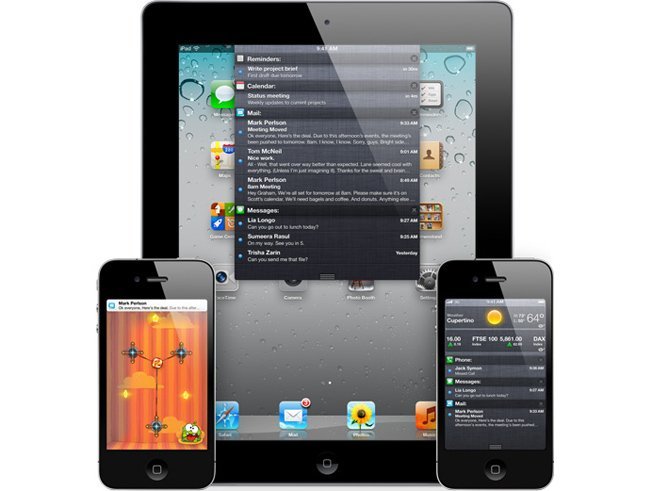 After spending three days with iOS 5 on multiple devices now, I can confidently say that this is the mobile operating system to beat. It gives you just enough of what was missing, while still remaining solid ("closed" — a.k.a. fast, responsive, apps that don't steal your data, etc). There have definitely been some slowdowns in daily usage due to the fact that the OS is in beta, and battery life has no doubt taken a hit, but this isn't meant to be used on consumer devices. And even with those hiccups, it still out performs many Android handsets (though not the Galaxy S II, that battery is Teen Wolf). Hit the break for the rest of my thoughts after day three.
Notification Center continues to be something I'm not sure how we lived without (actually, I am sure… I cursed those pop-up notifications every time they came in), and iMessage is everything that BlackBerry Messenger is, but better. Why? You'll be able to communicate with over 200 million people (and growing) as opposed to only 45 million using BlackBerry smartphones. It's also a much cleaner interface, and it combines text messages, MMS and iMessages into one gorgeous app. Oh, and let's not forget the fact that it can be used across multiple devices, allowing users to continue their conversations while moving from one to the next.
The little updates also really make me happy. Things like being able to drag and drop calendar appointments, being able to select and mark multiple messages as read, the new alternative routes in Google Maps, the alignment grid in the camera, and even the Reminders app, which delivers incredible geo-fence-based reminders while also syncing with all of my Exchange notes. This is the mobile operating system to beat, folks.
For earlier thoughts on iOS 5, be sure to check out day one and day two.