One of the most popular Netflix releases in the US at the moment is a feature-length adaptation of Newbery Award-winning author Kate DiCamillo's classic novel The Magician's Elephant, directed by Wendy Rogers and written by Toy Story 4's Martin Hynes.
The story at the heart of this movie, which is #4 in the US at the moment, features a young protagonist named Peter who sets out to find his long-lost sister and comes across a fortune teller in the market square. He asks if his sister is still alive and gets a surprising response: Follow a mysterious elephant, which leads to Peter needing to also attempt a trio of impossible tasks.
'The power of hope'
I have to say: It's movies like these that make me feel Netflix could give Pixar a run for its money if the streaming giant ever wanted to get serious about doing so. Pixar has definitely lost a step over the last year or so in terms of producing the kinds of can't-miss animated gems of its glory years (although the upcoming Elemental feels like it will be a reversal of that trend).
As for The Magician's Elephant, it's a beautifully animated film that will definitely pull on the heartstrings of many viewers. It debuted on Friday, and it's already got a strong 85% score on Rotten Tomatoes.
"Peter's story planted itself in my heart when I first read the book," director Wendy Rogers said about the movie in an interview included with Netflix's press material. "I felt very connected to him and was totally captivated by the world and the characters. The power of hope, the belief that anything is possible, and the ability to ask 'What if?' are all themes that are woven into the fabric of this film, and resonate now more than ever."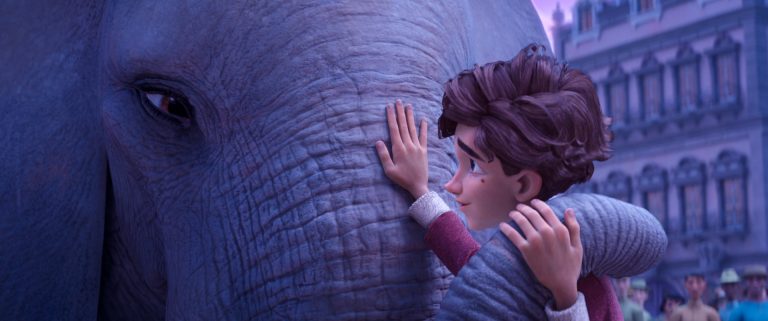 Producer Julia Pistor added that she first read a manuscript of The Magician's Elephant before it was published back in 2008, and that she fell in love with the story immediately. "I could see it and feel it as a movie with its wonderful blend of magical realism, poetic language, quirky and comedic characters, and heartfelt, universal themes — and the beautiful Elephant!
"It's an evocative book that had immense potential for a distinctly designed film."
Fun facts about The Magician's Elephant
According to Netflix, there are 133 unique characters in the film, the mix of which is designed to reflect the kind of diverse population that someone might encounter on a New York City subway. The largest crowd shot in The Magician's Elephant contains almost 1,700 characters.
At one point during production, the film's crew was spread around the world in at least 10 countries.
Rogers adds that what she hopes people take away from the film is "the spirit of 'anything is possible' and recognize that they have the power to make a change. I hope they have the curiosity to wonder 'What if?' and to enjoy all the magic in the world, to remember to look up and around to see it."