Of the five TV shows that viewers are most looking forward to this month, based on a Rotten Tomatoes survey, only two are Netflix series — a testament, in my opinion, to the fact that October doesn't have as many big, recognizable Netflix titles as we're used to during its busier months. What the month does have, on the other hand, are some fan-favorite new seasons of old favorites, as well as one highly-anticipated new series from a master of horror. In this post, we'll be taking a closer look at five of the most-anticipated TV shows worth checking out this month (as voted on by Rotten Tomatoes users). Is your favorite on the list?
The TV shows below span Netflix, Syfy, Disney+, and Hulu. Social media followers of Rotten Tomatoes, as well as respondents to a poll from the review aggregation site, made these Top 5 picks, and we'll count down from #5 to #1 on this list of October's most-anticipated TV shows, starting with a returning Netflix favorite in fifth place.
#5: Lupin Part 3
Who doesn't love a good heist series? There's always been something relentlessly addictive about this French Netflix release, wherein the title character Assane Diop plays a gentleman thief who's impossible to dislike. Lupin is fun, stylish, and action-packed, and includes tons of wanderlust-inducing footage of Paris, to boot.
The last time we saw Assane, he was running from the police. The filthy rich mogul Hubert Pellegrini framed Assane for murder, while Assane also revealed a major insurance fraud perpetrated by Hubert — the same man, by the way, who framed Assane's father and got him sent to prison years ago. Given his status as a wanted man, Assane leaves his son and his ex and goes into hiding.
Explains Netflix, about Assane learning to live far away from his wife and son: "With the suffering they endure because of him, Assane can't stand it any longer and decides to return to Paris to make them a crazy proposal: leave France and start a new life elsewhere. But the ghosts of the past are never far away, and an unexpected return will turn his plans upside down." Release date: Oct. 5.
#4: Chucky Season 3
I can't believe this next one on our list of the most-anticipated October TV shows is actually, well, a TV show at all, for reasons that include the central figure being a murderous doll (and the season's tagline being "The country is Chucked"). "In Chucky's unending thirst for power," explains the season's official synopsis, "Season 3 now sees Chucky ensconced with the most powerful family in the world — America's First Family, inside the infamous walls of the White House."
The new season, by the way, is split into two parts, with the second half coming in 2024. You can watch the show on SYFY/USA with a cable subscription, and it streams the next day on Peacock. Release date: Oct. 4.
#3: The Fall of the House of Usher
The Fall of the House of Usher is a modern adaptation of Edgar Allan Poe's short story of the same name from 1839, and it's about a man who travels to the house of a friend after that friend complains of an illness and asks for help.
Each episode of this Netflix series is also named after either a Poe short story or poem from him (like, for example, the first and last episodes, which have reportedly been titled A Midnight Dreary and The Raven, respectively). Without spoiling too many of the twists that await viewers, this series' cast includes Bruce Greenwood portraying Roderick Usher. Here, he's the CEO of a corrupt Pharma giant, and he must come to terms with his shady past after his children start to die in mysterious and brutal circumstances.
The show comes from creator Mike Flanagan, and it's sort of like a cross between Succession and a gory horror tale. Moreover, The Fall of the House of Usher has a 95% Tomatometer score on Rotten Tomatoes as of this writing, which also makes it the best-reviewed of all of Flanagan's previous Netflix series (those include The Haunting of Hill House, The Haunting of Bly Manor, The Midnight Club, and Midnight Mass). Release date: Oct. 12.
#2: Rick and Morty Season 7
Created by Dan Harmon and Justin Roiland and first debuting a decade ago now, the animated sci-fi sitcom Rick and Morty debuts its seventh season this month to the delight of its cult following.
"Rick and Morty is a show about a sociopathic scientist who drags his unintelligent grandson on insanely dangerous adventures across the universe," Hulu summarizes about the show, which blends satire, smart humor, and zaniness to build a show that also manages to explore everything from morality to the implications of unchecked scientific power. Release date: Oct. 15.
#1: Loki Season 2
Finally, we come to the most-anticipated of all of October's TV shows, and it really shouldn't come as no surprise that Marvel's Loki Season 2 is what viewers are most hyped for.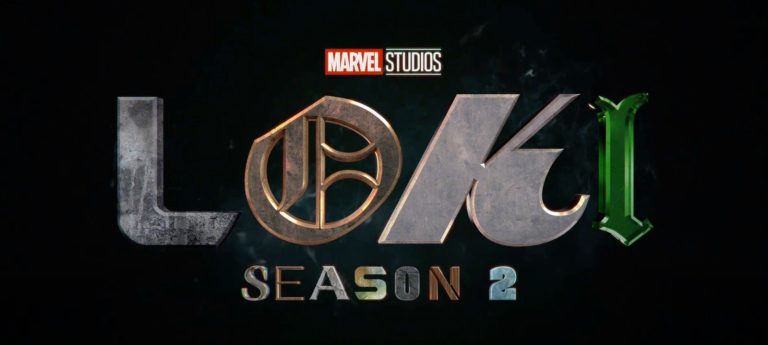 In the new six-episode season, Tom Hiddleston reprises his role as the God of Mischief, and the season's developments will include following up on the mysterious origins and details surrounding the Time Variance Authority. Per Disney+:
"Loki Season 2 picks up in the aftermath of the shocking season finale when Loki finds himself in a battle for the soul of the Time Variance Authority. Along with Mobius, Hunter B-15, and a team of new and returning characters, Loki navigates an ever-expanding and increasingly dangerous multiverse in search of Sylvie, Judge Renslayer, Miss Minutes, and the truth of what it means to possess free will and glorious purpose." Release date: Oct. 5.