Super Skrulls are genetically-altered Skrulls with Avengers-like superpowers. We learned that from Secret Invasion episode 3 after it was teased in the previous episode. The Super Skrulls are a safety measure in case the Avengers learn about their plot. But Skrulls can also duplicate Avengers and replace them — at least the ones without superpowers, like Iron Man (Robert Downey Jr.).
Secret Invasion episode 2 also teased the first Skrull Avenger. But after seeing episode 3, I think Marvel might have just confirmed the identity of the first Skrull Avenger. Either that, or they're engaging in some sleight of hand. Whatever the case, big spoilers might follow below, so make sure you watch all three episodes of Secret Invasion on Disney Plus before reading on.
Is War Machine a Skrull in disguise?
Since Colonel James Rhodes (Don Cheadle) is the only Avenger in Secret Invasion, there's a popular theory that he might be a Skrull. The aliens might have replaced him at some point. That way, they'd have infiltrated one of the world's most powerful organizations as well as the US military and government with a single move. And none would be the wiser.
War Machine doesn't have powers. He uses an armor suit to fight alongside the Avengers. Any Skrulls taking over Rhodey's appearance and his mind would be able to do the same.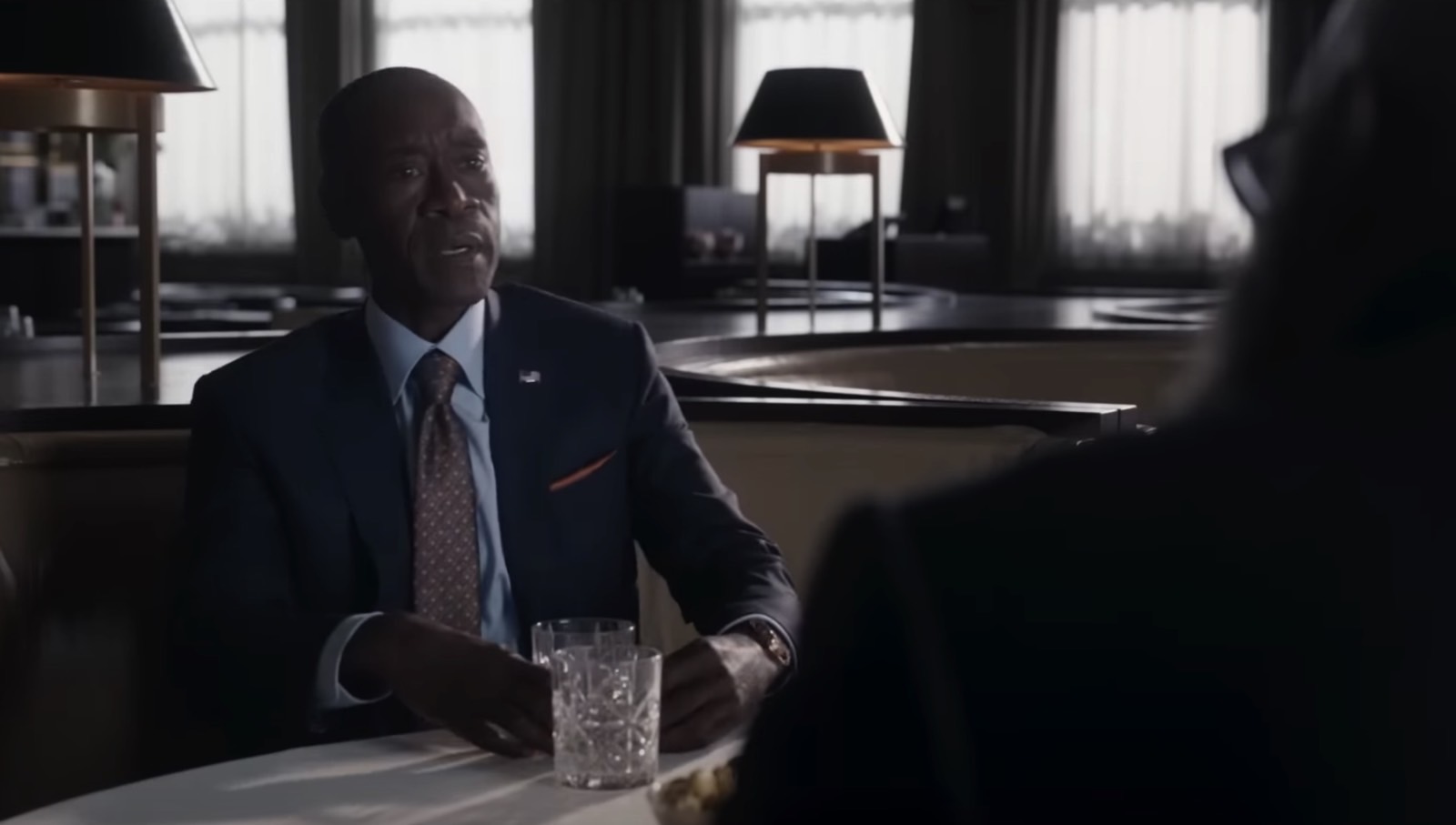 In Secret Invasion episode 2, we see a meeting between Nick Fury (Samuel L. Jackson) and Rhodey in London. The latter is present as a courtesy at a meeting between the leaders of the European Union and the UK in response to the terror events from Russia. America's allies have reason to believe that Fury and Maria Hill (Cobie Smulders) might have been involved in an attack blamed on American extremists.
During the talk between Fury and Rhodes, we hear the latter call Fury a name he shouldn't: "Nick." We know nobody calls Nick Fury anything but Fury, which was a giveaway that Rhodey might be a Skrull. Or a carefully planted misdirect from Marvel. After all, other MCU characters have called him "Nick" in the past. Were they Skrulls too?
Episode 3 comes to the rescue
While trying to thwart another attack that would get the world closer to World War 3, Fury hears Talos (Ben Mendelsohn) calling him "Nick." That's enough for him to realize that Talos has problems. And indeed, a Skrull in disguise as a Bob is holding Talos at gunpoint.
Since Fury reacted to the Nick appellative as one would expect, it's clear that he must have heard Rhodey when he called him that as well. But with Rhodes, he chose not to disclose that he knows War Machine is now a Skrull.
That's the only conclusion one can draw. Either Rhodes is a Skrull in present-day MCU, or episode 2 becomes a plot hole.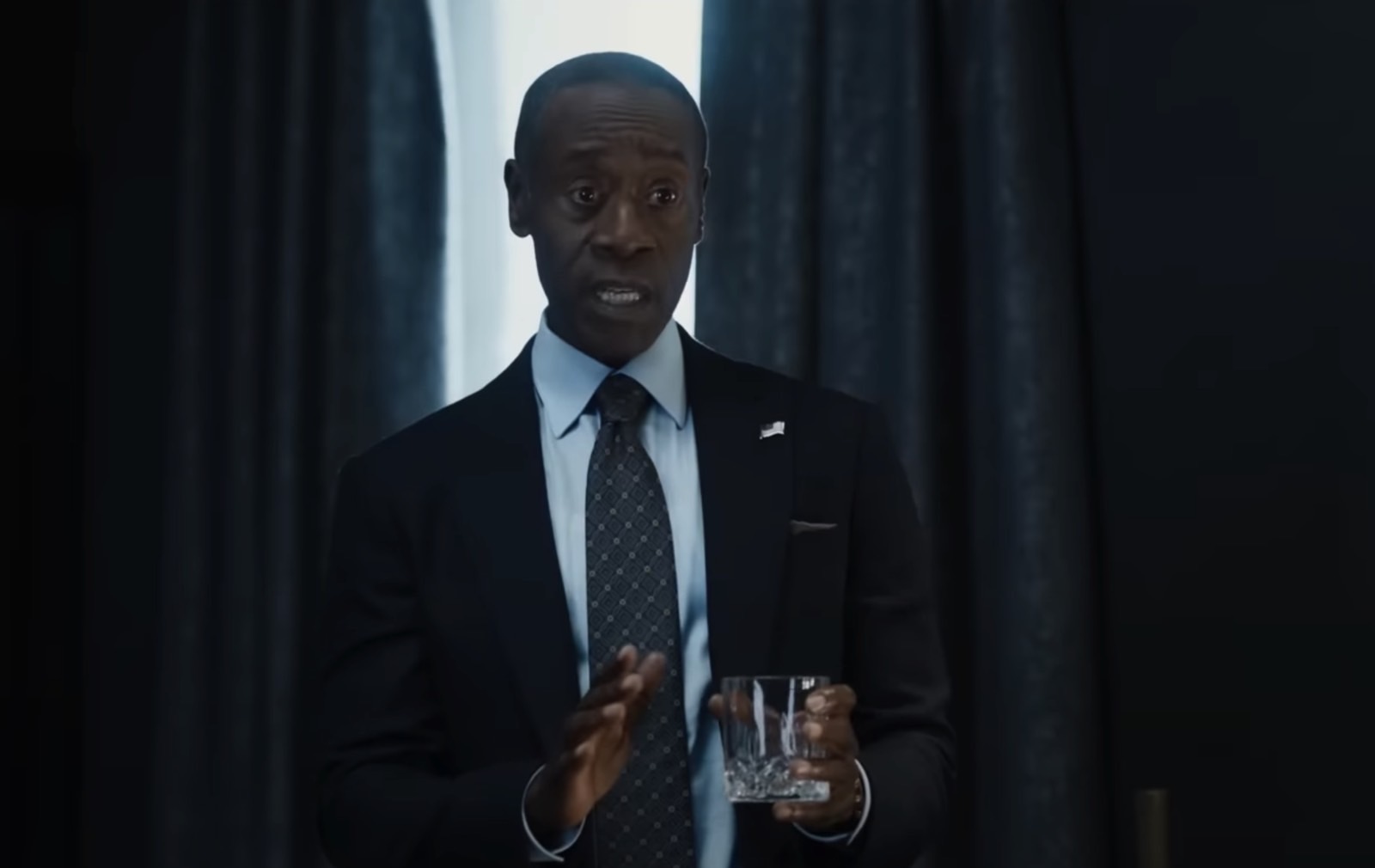 Thankfully, I have more evidence. Earlier in Secret Invasion episode 3, when Fury and Talos meet, the former SHIELD boss tells his alien friend that a US government official who is here in London is a Skrull in disguise. And he needs Talos's help. The only high-ranking official present in the US, as a "courtesy," is James Rhodes.
Then again, Marvel could be misleading us. There could be a reason why Rhodes can refer to Fury as Nick. Come to think of it, any Skrull taking over War Machine's memories would also have some sort of reminder of the whole Nick situation. On the other hand, the kind of heated exchange between Fury and Rhodes would be a good reason for the Skrull to forget that they never have to call Fury by his first name.
Fury and Talos never got to handle the Skrull posing as a US government official because they had a more important mission at hand. But Secret Invasion episode 4 might share more light on the first Skrull Avenger.