Going into Secret Invasion, the expectation was that we'd discover some of our favorite MCU characters were actually Skrulls in disguise. The alien species living covertly on Earth can shapeshift into any human without being detected. That means superheroes, too, as long as they don't have real superpowers. Since not all Avengers team members have superpowers, we expect Secret Invasion to tell us that some were Skrulls for years. Evil Skrulls, that is.
With Secret Invasion episode 2 now streaming on Disney Plus, we're closer to understanding the depth of the Skrulls' quiet invasion. And we met some of the well-placed individuals the Skrulls have taken over. Now, episode 2 might also have shown us the first Skrull-Avenger.
Before I tell you who it is, you should stream the new Secret Invasion episode to avoid the spoilers that follow.
There were some big Skrull reveals
Episode 1 already taught us various things about the Skrulls that we needed to know. Like why Gravik (Kingsley Ben-Adir) rebelled and what their plan is to take over the planet. We also know they can copy the mind of a host with a piece of special machinery, not just their appearance.
Episode 2 addresses the Skrulls' history on Earth between Captain Marvel and Secret Invasion. We learn that Nick Fury (Samuel L. Jackson) created this powerful ring of spies in 1997 with the help of Talos (Ben Mendelsohn). This was well before the Avengers team was formed. Fury turned the Skrulls into a remarkable resource; it's no wonder his plan backfired.
It was a matter of time before the Skrull rebels must have realized they could shapeshift into influential individuals and create their own ring of power around the planet. Especially considering that Fury and Carol Danvers (Brie Larson) failed to deliver them a new home after nearly 30 years.
On that note, it turns out that their actions in the last episode cost the life of the real Maria Hill (Cobie Smulders). We haven't seen her body, though.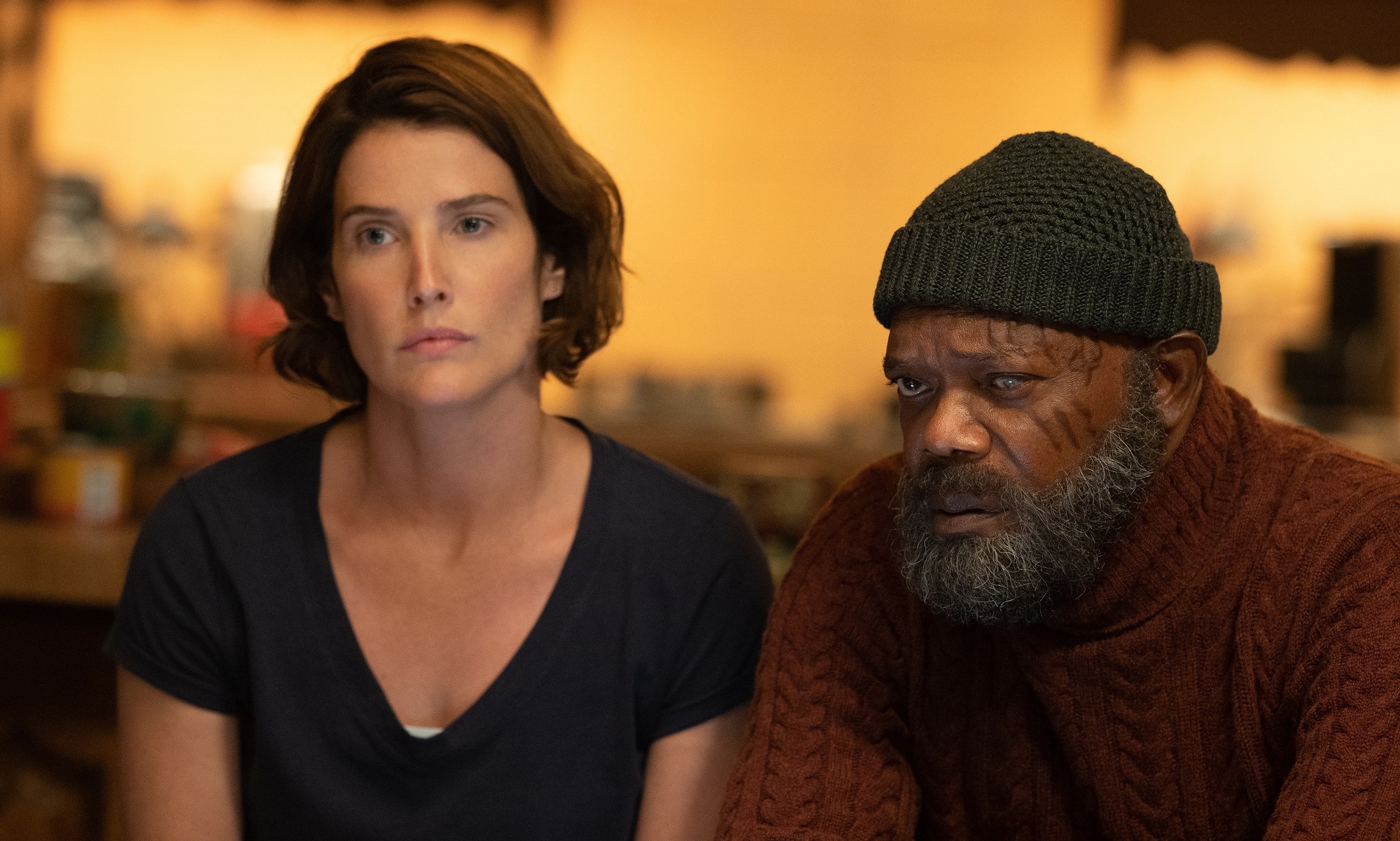 Episode 2 also tells us that Talos sent out word to all the Skrulls in the universe to come to Earth. It happened while Fury had exiled himself in space. The implication here is Talos sent out the call after the Infinity War events.
With so many Skrulls on the planet, it's no wonder they have an easy time infiltrating the world's governments, and maybe even the Avengers organization. They might have been doing it for years.
Furthermore, the new Secret Invasion episode shows the Skrull council, which is comprised of high-ranking officials from some of Earth's most important nations. None of them are Avengers, however, but I'll get to that in a minute.
The episode ends with Fury coming home to his wife. Who is a Skrull herself. But it's unclear whether he's aware of any of that.
What about the Avengers?
One popular theory predating the Secret Invasion release said that James Rhodes (Don Cheadle), who co-stars in the show, will turn out to be a Skrull. That's the kind of Skrull Avenger that makes sense for the story. Rhodey doesn't have powers. He has the War Machine suit from Iron Man (Robert Downey Jr.), which he still uses. Therefore, Skrulls could have replaced Rhodey long ago.
The fact that Rhodey is now working for the US government in a political role rather than a military one is another hint. After all, the other Skrull Council members are either high-ranking officials or media stars. They're all in positions of power.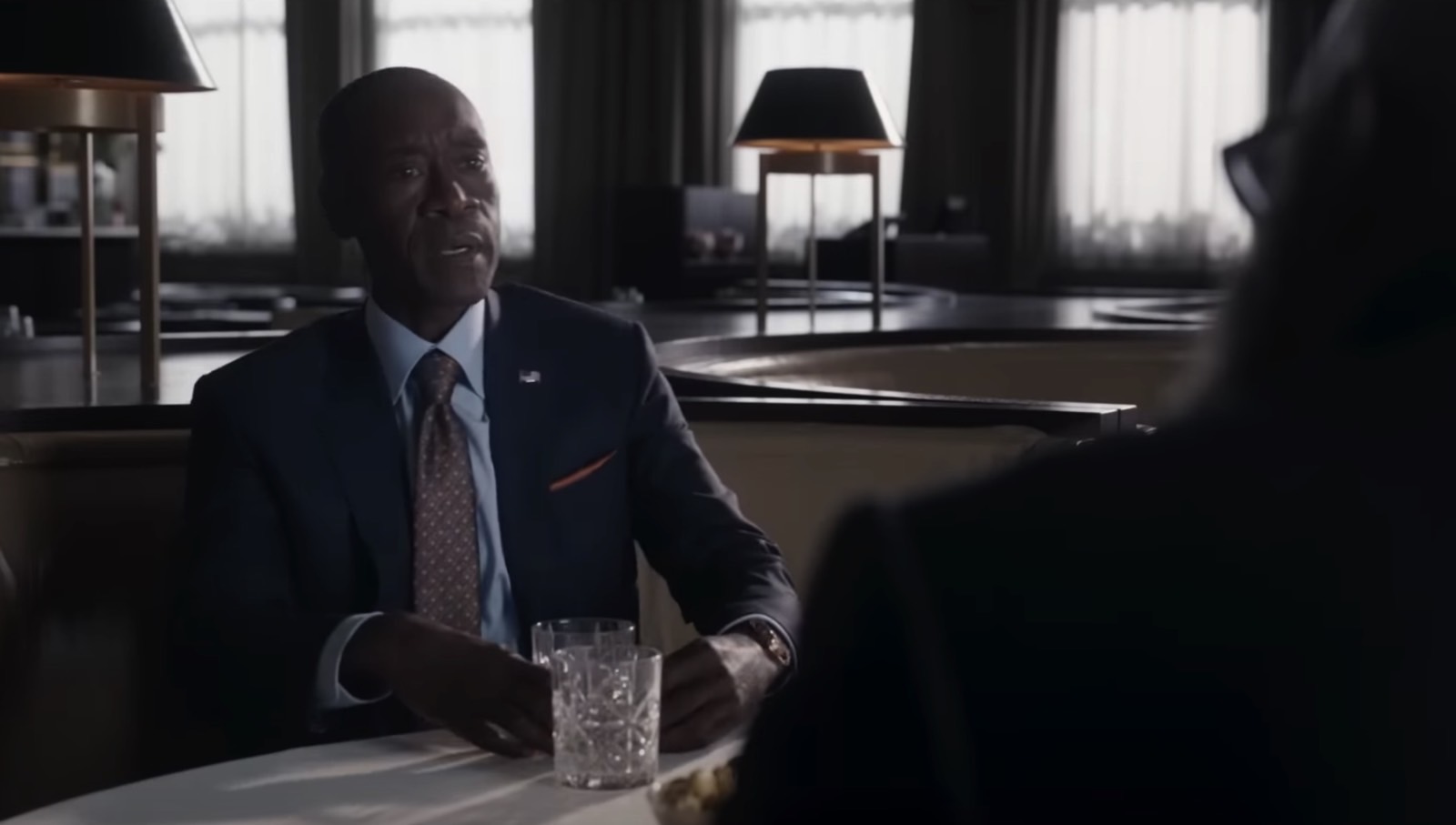 Add to all that Rhodes's willingness to fire Fury after the events in episode 1, and we end up with plenty of reasons to think he's been replaced.
The way Rhodes dispatches Fury, the Skrull rebellion's biggest threat, seems uncharacteristic. Especially after seeing him oppose the US government early in Infinity War and welcome the Steve Rogers (Chris Evans) Avengers faction back so they could all fight Thanos (Josh Brolin).
But that's not enough. There's no clear evidence that Rhodes is a Skrull in disguise except for a piece of dialogue. In his exchange with Fury, Rhodey calls him "Nick." And we know from Captain Marvel that nobody calls Fury anything but Fury. Rhodey should also know that.
Then again, War Machine wouldn't be the first Avenger to call him Nick. Black Widow (Scarlett Johansson) and Rogers did it before. And so did Maria Hill, which made some people consider the possibility of Hill being a Skrull herself.
The plot issues
Then again, Marvel might be doing this intentionally to keep fans guessing. Fury doesn't react when Rhodes calls him Nick. He's too busy being angry to hear that Rhodie would not support his war against the Skrulls.
Also, I can't help but wonder why Fury trusts Rhodes in the first place. We've reached a point where he shouldn't know who to trust. That includes his own wife.
We'll have to wait for episode 3 to discover more reveals about the Skrulls. As for the Avengers, who might be Skrulls in disguise, well, we might have to wait even longer.
Interestingly, episode 2 does explain Fury's decision not to call for help from Avengers. He doesn't want to risk the Skrulls replicating them. But Fury should be smarter than that, He should be aware that Skrulls might have infiltrated the Avengers long ago.