The next time we'll see Marvel's Miles Morales is in early June when Spider-Man: Across the Spider-Verse hits theaters. Of course, Sony's animated sequel is only loosely connected to the MCU, but word on the street is that the MCU will get its own live-action Miles Morales, and the character might join Peter Parker (Tom Holland) in Spider-Man 4. Before we explain, you should know that big spoilers might follow.
Miles Morales already exists in the MCU
Marvel and Sony have already bridged their separate Spider-Man universes with the help of No Way Home. Tom Holland, Tobey Maguire, and Andrew Garfield joined forces to face a more significant threat together, which settled the matter. All these Spider-Man variants can coexist and meet when the conditions are right.
Then again, we saw this concept in the first Spider-Verse episode, where we met Miles Morales (Shameik Moore) and his Spider-Man friends from different universes.
No Way Home ensures that all these characters are part of the same sprawling multiverse. That they can meet in the future. And Across the Spider-Verse rumors say that Holland, Maguire, and Garfield will voice the animated versions of their Spider-Man variants.
If these rumors pan out, then the MCU's primary Spider-Man might interact with a Miles Morales variant before the next trilogy that kicks off with Spider-Man 4.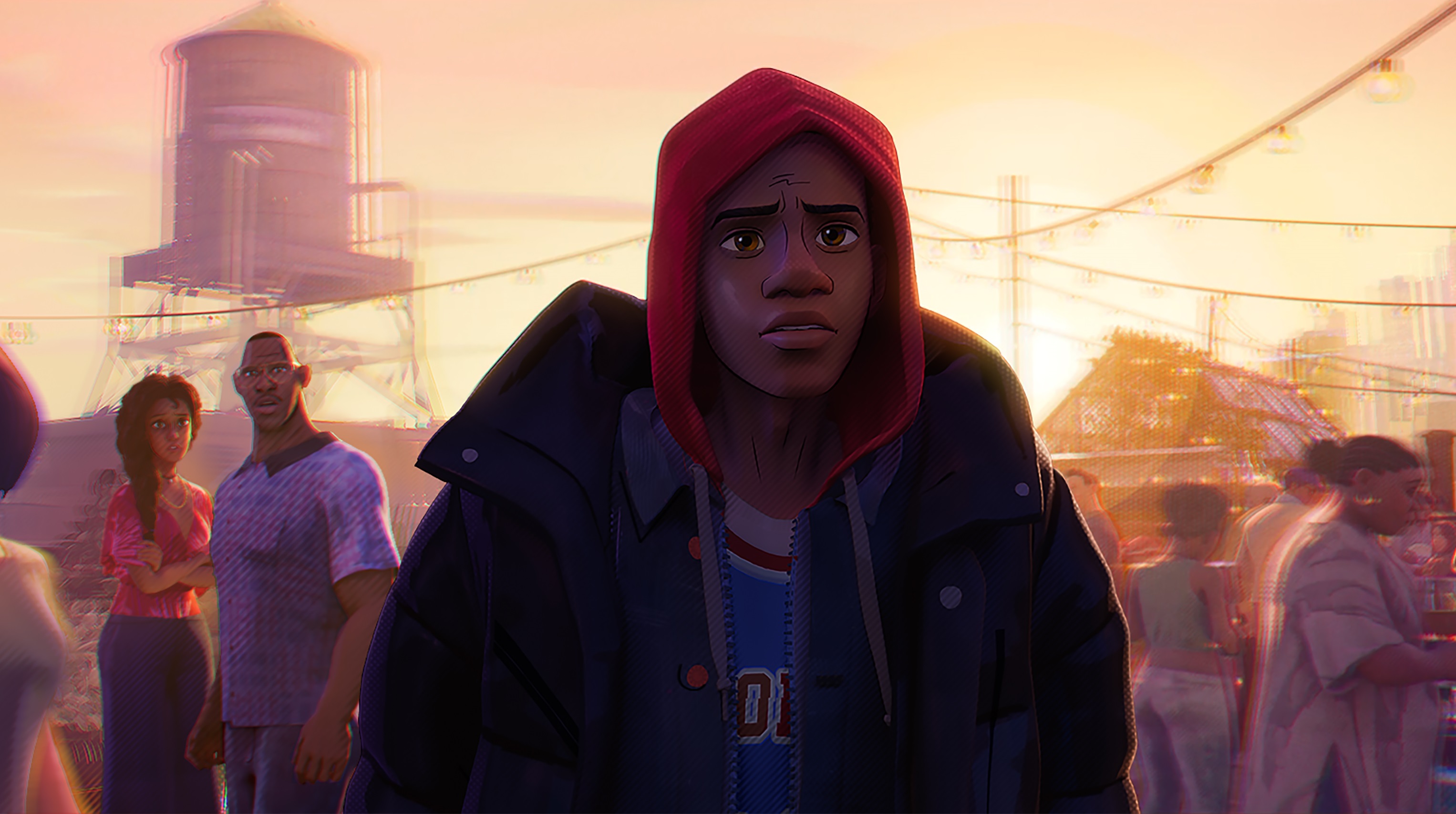 That said, each universe can have its own Peter Parker and Miles Morales. Marvel doesn't need Sony's animated adventure to introduce the character. Sony and Marvel teased that the MCU's primary universe had a Miles Morales years before the Spider-Man 4 release.
MCU fans will remember Peter Parker's awkward interrogation of Aaron Davis (Donald Glover) in Homecoming. Davis is Miles Morales's uncle, and he mentions his nephew in the short scene. He even calls Miles by name in a deleted scene. Therefore, the Miles Morales character is one of the untapped MCU Easter eggs connected to the Spider-Man story.
What will Spider-Man 4 be about?
Spider-Man 4 is an MCU certainty at this point. Sony and Marvel confirmed the project a long time ago. And they reconfirmed it since. We just lack an official release date for this MCU Phase 5 or 6 movie.
Spider-Man is the kind of character the Avengers will need to fight Kang (Jonathan Majors) in Kang Dynasty and Secret Wars. Not to mention that the character alone sells a boatload of tickets. Both Sony and Marvel will want to take advantage of Tom Holland's character for a few more years.
In addition to bridging the different Spider-Man universes, No Way Home gave Sony and Marvel a chance to start a brand new Spider-Man story. A clean slate, if you will.
Spider-Man 4 will feature an entirely different Spider-Man. Peter Parker is all alone and forgotten. He lost his remaining family, and his friends don't know who he is. And he has lost access to the high-tech Stark Spider-Man suits that would have made him nearly unbeatable.
Spider-Man is also older, and we expect to explore his college years in the new trilogy. And the new trilogy is also the perfect place to introduce a younger Miles Morales, who could become the next Spider-Man once Tom Holland retires.
Miles Morales Spider-Man 4 rumors
That's the kind of surprise Sony and Marvel will never confirm. But according to Twitter user Film Odyssey, that's the plan for the character. They don't explain where the information comes from, but they say it's unclear whether Donald Glover's character will return in Spider-Man 4.
While we'll have to wait and see whether the Miles Morales rumor is accurate, it certainly makes sense of the MCU. And for Spider-Man 4, considering the film will be about new beginnings.
Let's also remember one of Tom Holland's misinterpreted comments about his future playing Peter Parker. After No Way Home, Tom Holland said he wouldn't want to play the character into his 30s, but later clarified he meant he "would have done something wrong" by not passing on the baton to Miles Morales or Spider-Woman:
What I was basically trying to say is that if I am 30 and still playing Spider-Man and I haven't passed on the baton to a Miles Morales or a Spider-Woman or something more diverse, then I will have done something wrong in the sense of duties that I have to the character.
Other rumors say that the Spider-Man 4 release date is set for late 2024 or early 2025. If that's the case, Sony and Marvel should soon announce the film's release date. However, Miles Morales is that kind of Spider-Man 4 plot detail the studios might want to keep secret.