Earlier this month, we learned that 100 new Pokemon from Generation 2 had been added to Pokemon Go. We weren't able to catch them, but their names appeared in the code, which could only mean that an update wouldn't be too far off.
Although Niantic has yet to announce the addition of new Pokemon to the game, an internal memo from Starbucks might have just given away the release date.
DON'T MISS: Black Friday deals week officially starts today on Amazon
On Thursday, a self-proclaimed Starbucks employee took to the Pokemon Go subreddit to share what he claims is an internal memo from corporate revealing a new marketing campaign coinciding with the release of "Pokeman Version 2."
Here's the leaked image with the information regarding the launch: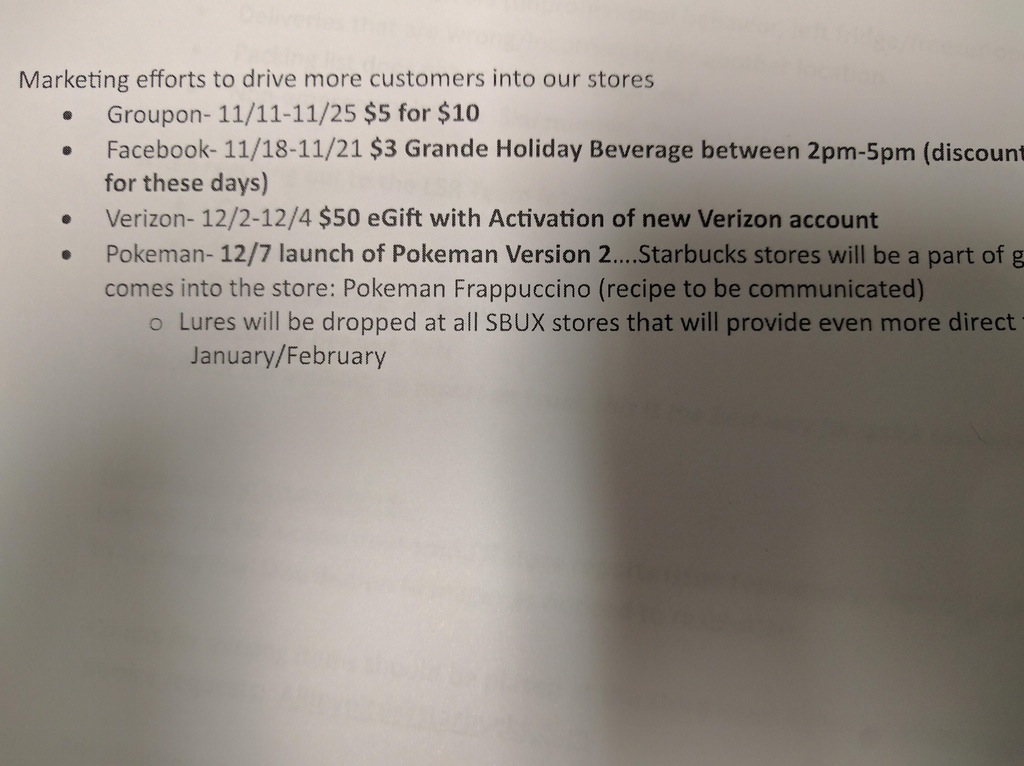 As dozens of Redditors have already pointed out, there are a few major issues with this letter. Not only is there no proof that it actually came from Starbucks, but there is a critical spelling error in the form of "Pokeman," which appears three times. But along with the image, the source included the following message:
"I work at Starbucks and this is one of the most recent updates we received from corporate. Now, it's hard to say whether or not this specifically refers to Generation 2 (although what else could it mean?), whether or not Starbucks and Niantic are partnered up, or if this will even be pushed out on the date specified (things don't always go to plan). However, it all makes sense to me, but this would be a huge update. Based on the description of the event, it would require Niantic to put a Pokestop at every Starbucks. Lastly, I realize this may seem strange, especially with the "Pokeman", but it's a real email and I can send proof to the mods if required. Regardless, this isn't anything concrete and pretty vague, and no other information was given to us. As a huge fan of Pokemon and Pokemon Go, I couldn't NOT share the news with everyone. Fingers crossed that it's gonna happen!"
Both the message and the image have since been deleted, but the sleuths over at The Silph Road say that they have been able to verify the validity of the email (though they can't confirm the line about Pokemon Go was there originally).
We're not going to get our hopes up, especially considering how shady the source of this leak is, but don't be surprised if new Pokemon start popping up in Pokemon Go around December 7th. If that is the genuine release date, Niantic will likely make an official announcement in the days prior.