Not only did the Writers Guild of America strike end in a deal that 99% of members were willing to ratify, but it might have also given Marvel Studios an opportunity to fix the increasingly broken MCU. According to The Hollywood Reporter, Marvel Studios president Kevin Feige and a group of executives saw footage of Daredevil: Born Again during the strike and realized that the show wasn't working. So they cleaned house, sacking head writers Chris Ord and Matt Corman and releasing the show's directors as part of "a significant creative reboot."
The report goes on to reveal that the upcoming Disney+ reboot of Daredevil was more of a legal procedural than its action-packed, violent predecessor. In fact, Matt Murdock (played by Charlie Cox) didn't even don the Daredevil suit until the fourth episode.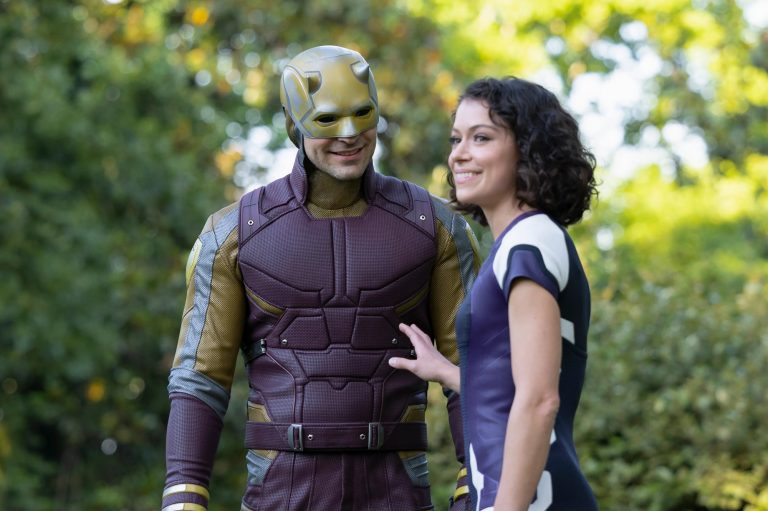 The Hollywood Reporter then details some of the disarray and chaos surrounding other series, such as Moon Knight, She-Hulk: Attorney at Law, and Secret Invasion. Now, Marvel is changing how it makes these shows, and while these changes sound beneficial on paper, it's bewildering that many of these policies weren't in place from the outset.
Here are some of the changes Marvel is planning to make on future MCU shows:
Hire showrunners to oversee the production from start to finish.
Have those showrunners write pilots and "show bibles" before production begins.
Retain full-time TV executives instead of asking them to jump between TV and film.
Create multi-season shows, "where characters can take time to develop relationships with the audience rather than feeling as if they are there as a setup for a big crossover event."
This all sounds great, but why did it take nine original series and nearly three years for Marvel to learn what any network TV executive has known for half a century? Why did Marvel think it could develop full seasons of television without a showrunner to keep the train on the tracks? And how are writers, directors, actors, and the rest of these crews supposed to know what's working and what isn't when they jump straight to full-season orders without filming a pilot?
Rules are made to be broken — sure — but Marvel tried to fix what wasn't broken. Either that or the studio was overconfident about its ability to make TV shows the same way it makes movies. To be fair, after producing four of the ten highest-grossing movies of all time, that confidence is earned. But movies aren't TV, and Marvel learned that the hard way.
It might be a while before we see whether or not these changes bear fruit, but after tumbling down a proverbial hill for months, Marvel might be on its way back up.