In its never-ending quest to offer something for every kind of streaming consumer, Netflix this week is trying something new: Thanks to its first-ever partnership with the NFL, the streamer on Wednesday debuted an 8-episode sports series titled Quarterback. Among other things, it offers unprecedented access to three of the top players in the league: Patrick Mahomes, Kirk Cousins, and Marcus Mariota. And, based on the appeal of this kind of original content to sports fans, I'd also argue that Quarterback underscores how Netflix's ambition to be your 1-stop-shop replacement for TV clearly remains undiminished.
The gist of Quarterback: As far as what's on offer here, all three of those QBs mentioned above were mic'd up after every game throughout the 2022 season — giving viewers a fly-on-the-wall perspective into how each player navigated the ups and downs of the year. Among the year's highlights, Mahomes shattered the record for most offensive yards in a single season, in addition to clinching a Super Bowl victory with his Kansas City Chiefs.
Minnesota Vikings QB Cousins, meanwhile, led what's arguably the greatest comeback in the history of the league, while Mariota joined the Atlanta Falcons for a wild first season.
Patrick Mahomes: For a closer look at each of the Netflix series' three featured players, we'll start with the Kansas City Chiefs' tough and intensely competitive quarterback who's regarded as arguably the most talented NFL passer of all time. "Patrick Mahomes is not just making these sidearm throws on Sunday because, 'Hey, let me try a sidearm throw today,'" Quarterback executive producer Peyton Manning says in an interview with Netflix. "He's in there working his arm with these awkward angles to make these throws. It's not just an accident."
After his collegiate career at Texas Tech, Mahomes was a backup during his rookie year and went on to win the MVP award in 2018 during his first season as a starter. He'd also been named to the Pro Bowl during all five of his seasons as a starter. Among other things, Quarterback viewers will also see a different side to Mahomes — as, for example, he plays through a serious ankle injury and he also envisions an AFC Championship rematch against Joe Burrow and the Cincinnati Bengals.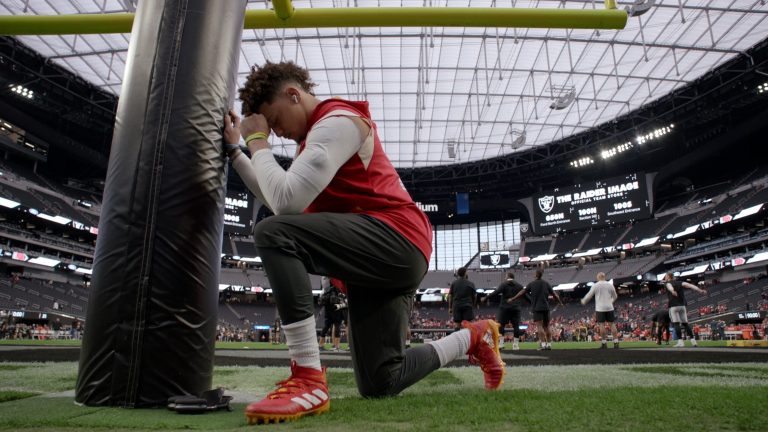 Marcus Mariota: Of all three players featured in the Quarterback series, meanwhile, Mariota is perhaps the biggest star. However, as the streamer explains, over the course of the series the error-prone Falcons QB fights to keep his team in playoff contention — and hustles each week to prove that he continues to deserve the starting job.
The demands of life in the NFL that Mariota is confronted with are also juxtaposed with his responsibilities at home, such as him being forced to decide whether to remain with the team or head home to be with his newborn for those important first days in a child's life.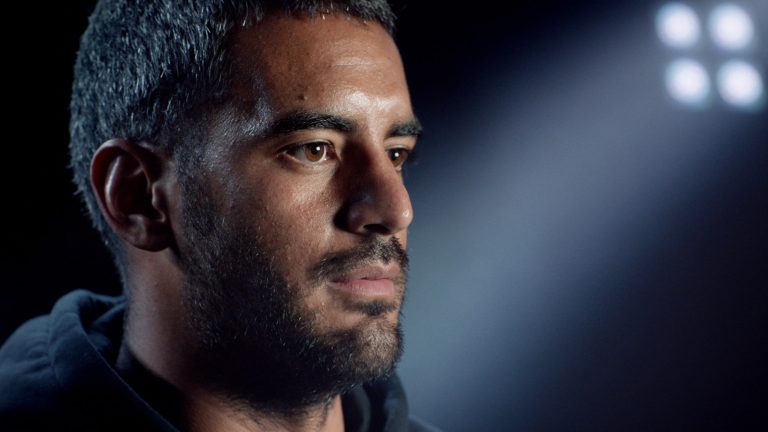 Kirk Cousins: Finally, we come to the Minnesota Vikings quarterback Kirk Cousins, described as Mahomes' polar opposite and about whom Manning said the following in his Netflix interview:
"Kirk provided incredible access to his sessions with his sports psychologist," Manning explained about Cousins, a devoted family man who also takes as much time as possible to interact with fans. "The greatest investment a quarterback can make is into his body. If he takes care of himself, that allows him to play more years. I have great appreciation for (doing all the) extra, outside-the-box modalities. That was not available early on in my career. I love that Kirk does all that."