As we get closer to the end of the year, it feels like Netflix has increasingly been saving the best for last — with its newest gems including a Japanese reality show I'm now obsessed with, as well as a True Detective-style movie starring Benicio del Toro that's coming soon; a new season of The Crown; a Scott Pilgrim anime that I absolutely cannot wait for; and so much more, including a crime thriller from director David Fincher starring Michael Fassbender as a hitman. As we do each week, leading up to the release of those and other big new Netflix releases, we're here to help you sift through all the new content on offer and to dive deep into all the biggest and best new releases. And it's time to do it again.
We've highlighted seven such titles below to consider adding to your own watch list over the next several days. As always, our latest week-ahead Netflix snapshot is part of a broader mix of Netflix coverage that's intended to help you figure out what to watch next, other examples of which include:
Love at First Sight: A swoon-worthy Netflix date movie
As for next week's new Netflix releases: It's one of the oldest tropes in the genre of romance, the idea of sparks between two people leading to love at first sight. And as eye-rollingly cheesy as the prospect sounds, the fact that this first release is a romantic comedy that comes from the producers of the streamer's hugely popular To All the Boys franchise is reason enough for me to feel optimistic about its prospects.
Indeed, I suspect that Love at First Sight — a meet-cute-laden bit of date-night fodder from director Vanessa Caswill — will do quite well when it debuts next week.
Based on Jennifer E. Smith's novel The Statistical Probability of Love at First Sight and starring Haley Lu Richardson and Ben Hardy as the pair of lovebirds, the story finds "Hadley" and "Oliver" slowly starting to fall in love on their flight from New York to London. Until, that is, they lose each other at customs, their hopes dashed, and feeling like the odds are too great that they'll ever find the other again.
"After missing her flight from New York to London, Hadley (Haley Lu Richardson) meets Oliver (Ben Hardy) in a chance encounter at the airport that sparks an instant connection," explains the official Netflix synopsis. "A long night on the plane together passes in the blink of an eye but upon landing at Heathrow, the pair are separated, and finding each other in the chaos seems impossible. Will fate intervene to transform these seatmates into soul mates?" Release date: Sept. 15.
Two new must-watch Netflix documentaries
Meanwhile, another week also brings another selection of new documentary releases to enjoy, adding a pair of new titles to what's proven to be a fantastic year already for Netflix documentaries. The new docs include:
Spy Ops: This 8-episode series features interviews with officers, operatives, and spies, including representatives of agencies like the CIA and MI-6, who all share insider stories about spycraft, coups carried out by secret agents, and various and sundry Cold War campaigns. I honestly can't get enough espionage-adjacent content, and all the streamers do a great job of keeping their libraries stocked with gripping spy shows. But the only thing better than a spy novel or feature film about secret agents?
That would be a film or series featuring the real deals, talking about what working in the shadows is actually like. Now streaming.
Wrestlers: Are you ready to rumble with this next Netflix docuseries release, from the creators of Last Chance U and Cheer?
This 8-episode series from director Greg Whiteley and BBC Studios Los Angeles endeavors to take viewers right into the center of the ring, so that you can feel the sweat and understand the drama behind a sport that looks unruly and chaotic from a distance. The focus here is on Ohio Valley Wrestling in Louisville, Kentucky — a regional gym whose alumni include stars like John Cena and Dave Bautista. The gym still adheres to an old-school "storytelling" approach to wrestling, with a deep and abiding love of the sport, but it's fallen on hard times as it struggles to stay relevant.
"It doesn't only depict the brawls between ambitious athletes managing their stressful lives off the ring," Netflix explains about the series, which at one point shows us a rage-fueled, hair-pulling fight between a mother and daughter.
"The fight at the center of the story is even more intense: Legendary wrestler Al Snow is attempting to keep professional wrestling league Ohio Valley Wrestling (OVF) afloat, navigating the brutal waters of mounting debt and the power struggles of new ownership." Release date: Sept. 13.
Who's up for a little black-and-white Spanish horror-comedy?
This next Netflix release, the Spanish-language horror-comedy El Conde, attempts to do something a bit, let's say, adventurous.
The film, from director Pablo Larrain, tries to get us to laugh at the expense of a real-life murderous dictator — specifically, Augusto Pinochet, who's presented here as a needy vampire who's tired of eternal life and who also gets fussy when people suggest that he was a thief in life (as opposed to just a murderer). Some insults are a bridge too far, I suppose.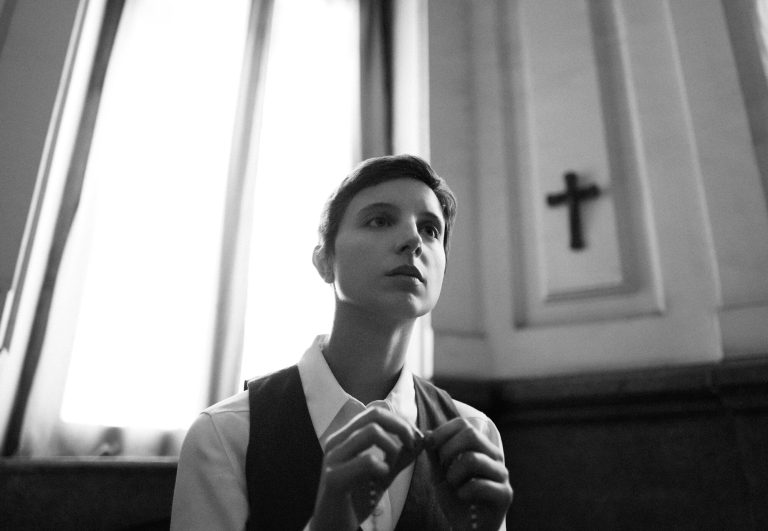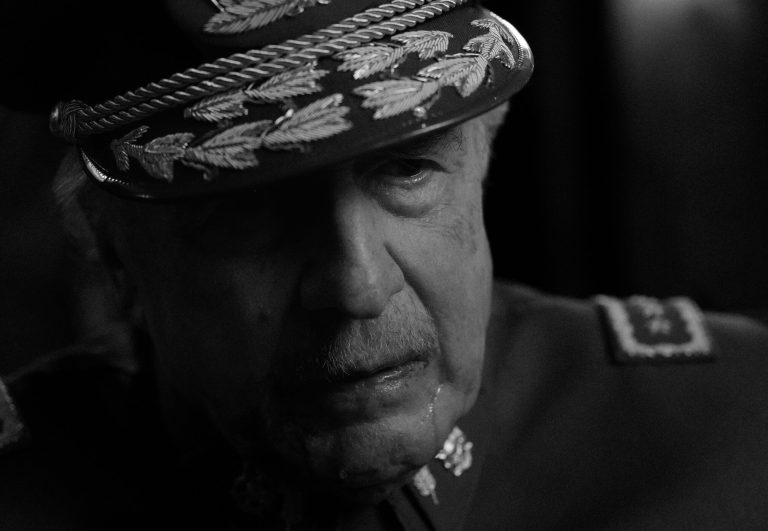 With evocative black-and-white cinematography, Pinochet is depicted here as an immortal vampire who finally decides he's had enough of his undead existence after 250 years on Earth. Shot on location in remote regions of Chile, the vampiric Pinochet is shown haunting the ruins of a mansion along with his wife Lucia and his long-suffering butler. He's been feasting on the blood of victims since the French Revolution, but now he's consumed by a thought that terrifies him — that the world will remember him as a tyrannical abuser of human rights (also as a thief).
So it's settled. He decides to stop slurping on human blood … until his greedy children arrive, and he has another change of heart. "I have spent years imagining Pinochet as a vampire, as a being that never stops circulating through history, both in our imagination and nightmares," Larrain said in a Netflix interview. "Vampires do not die, they do not disappear, nor do the crimes and thefts of a dictator who never faced true justice". Release date: Sept. 15.
Three more Netflix third-party new releases, including a pair of HBO gems
Finally, this last trio of new Netflix releases aren't originals from the streamer, but rather third-party offerings that are just now coming on to the service — but which are so, so good that they deserve recommendation here, regardless.
The first is 2001's Band of Brothers, a World War II miniseries that dramatizes the real-life exploits of "Easy" Company, 2nd Battalion, 506th Parachute Infantry Regiment of the Army's 101st Airborne Division. We follow the men — most of them salt-of-the-earth types from middle- and working-class backgrounds — from parachute jump training through the trenches and harrowing battlefields of Eastern Europe. You feel the zip and pings of bullets all around you, the terrifying randomness of it all, the thuds when a bullet smacks into flesh, all of it senseless, violent chaos.
Based on a 1992 book of the same name by historian Stephen A. Ambrose, and taking its name from the St. Crispin's Day speech in Shakespeare's Henry V, Band of Brothers is a searing portrait of glory and heroism under fire during one of the most consequential and precarious moments in world history.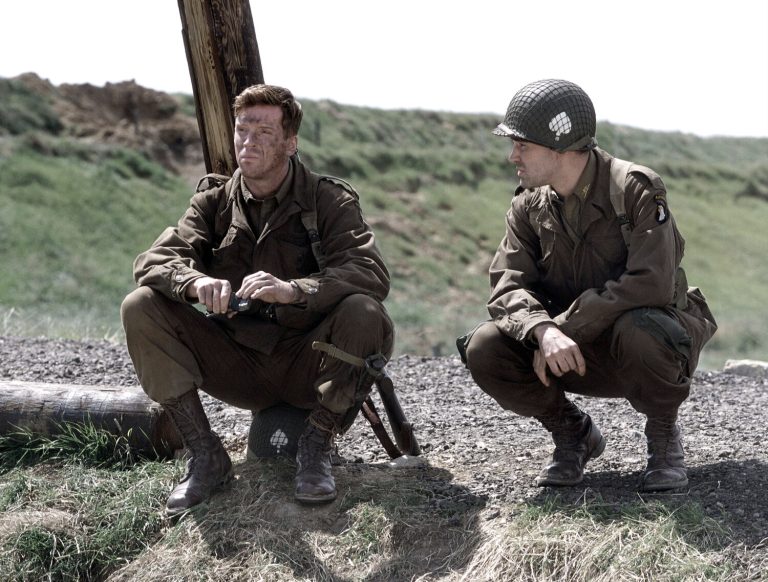 Almost a decade after its release, meanwhile, the same team behind it followed the series up with The Pacific, a companion miniseries with a focus on the Pacific theater of the war. The approach is pretty much the same; the story is built around the experiences of three separate Marines from different regiments of the 1st Marine Division.
Note: There is a third series coming soon to complete this trilogy that will be focused on the air war in WWII — it's Masters of the Air, from the same production team behind these other two series, and it's reportedly coming to Apple TV+ later this year. Band of Brothers and The Pacific, meanwhile, will both be available to stream on Netflix starting Sept. 15.
As for the final title on our latest weekly list of the best new Netflix releases to check out, it's a Martin Scorsese classic from 2013 about the hedonistic predators in three-piece suits who dominate high finance.
The Wolf of Wall Street is a black comedy based on the 2007 memoir of the same name by Jordan Belfort (the titular "wolf"). The story is basically a dizzying descent into a drug-filled mancave of debauchery and financial impropriety wherein wannabee financial gangsters treat money, shady deals, cocaine, and beautiful women like prizes to be won — their shit-eating grins hiding the fact that all the trappings of their high life really amount to little more than the detritus from an island of misfit toys.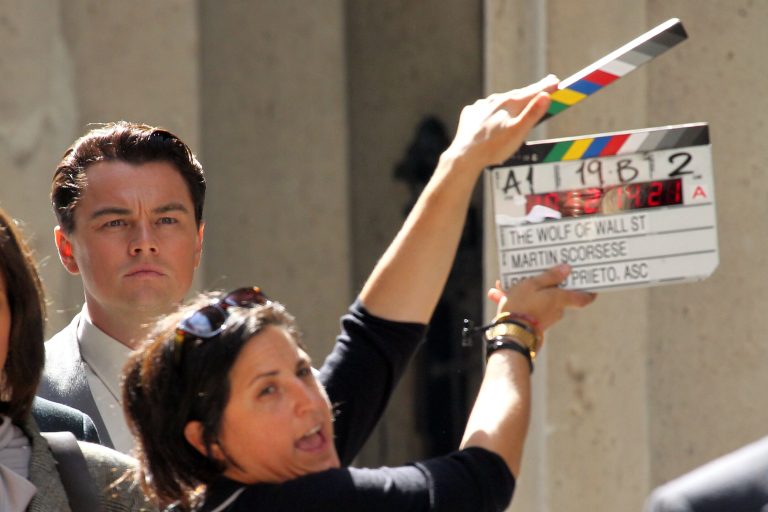 Leonardo DiCaprio plays Belfort, whose Wall Street firm Stratton Oakmont was rife with fraud and corruption. I imagine a story about stockbrokers written by a gonzo journalist like Hunter S. Thompson might unfold more or less the same way Scorsese's film does, which is to say the film is highly entertaining. And its stellar supporting cast includes a Barbie-like Margot Robbie, a chest-thumping Matthew McConaughey, and Jonah Hill as an exceedingly skeezy "pump and dump" stockbroker. Netflix release date: Sept. 12.