The most anticipated movie weekend of 2023 is now upon us, with the arrival of the competing feature films that have affectionately been nicknamed Barbenheimer — a combination, of course, of director Greta Gerwig's Barbie, starring Margot Robbie, and director Christopher Nolan's Oppenheimer, with Cillian Murphy in the title role.
Given that Nolan is my favorite director and that his films always make for such a thrilling and often mind-bending viewing experience, his disquieting new three-hour epic about the father of the atomic bomb is at the very top of my list. Nolan's adaptation of Kai Bird's Pulitzer Prize-winning 2005 book "American Prometheus: The Triumph and Tragedy of J. Robert Oppenheimer" is the basis for his critically acclaimed new movie — the release of which also has me, oddly enough, revisiting the past. A thing I actually do whenever a new Christopher Nolan film arrives.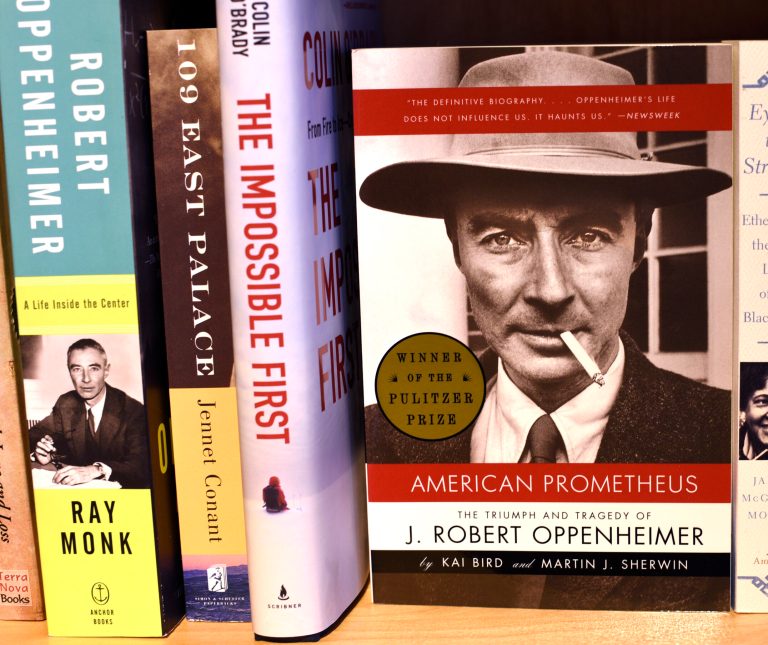 A totally subjective ranking, from a Christopher Nolan fan, of his 5 best movies
Below, I've ranked my Top 5 favorite movies Nolan has directed — which I've obviously compiled before seeing Oppenheimer, and about which I'm also going to make a prediction. Here we go, in ascending order:
#5: Dunkirk
Starting at the bottom of my Top 5, I'm a little conflicted because Nolan's 2017 World War II epic Dunkirk is such a masterful war film and I feel wrong putting it at the bottom of my ranking. It's just that pretty much all of Nolan's films are so good, yet something still has to be placed at the bottom (of my completely subjective ranking).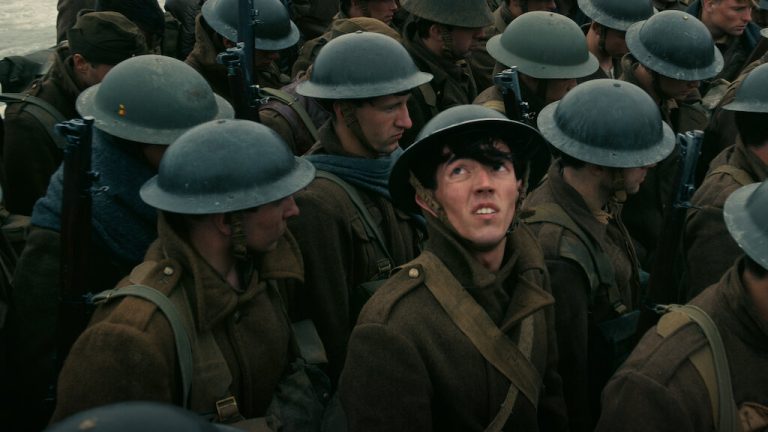 In a world where Nolan films like Interstellar and Inception didn't exist, Dunkirk would certainly be higher for me. Nevertheless, there are parts of Dunkirk that are so staggering in their dark beauty that I don't think I'll ever forget them. The way, at the beginning, the small band of Allied soldiers is trudging silently through the abandoned town, paper leaflets blowing in the wind around them like ghosts swirling in the air — and then the silence broken by the rat-a-tat of small arms fire.
The dogfights over the English channel between the two Allied pilots and the Nazis also look incredibly realistic, including the terrifying scream the Luftwaffe planes make as they streak across the sky. Most breathtaking of all, though, is the bittersweet finale, a montage of scenes set against the backdrop of one of the soldiers reading the text of Winston Churchill's famous "We shall go on to the end" speech.
#4: Interstellar
In fourth place, I'm pretty sure I'm going to irritate some of you by placing my next Nolan pick, Interstellar, here — behind some others that I think a lot of Nolan fans would put behind Interstellar. But that's also a little immaterial, given that all of these films are so good there's barely any gap in quality between them.
What I like about Interstellar so much is the way it finds Nolan once again playing with our understanding of the nature of time, which seems to be one of his favorite narrative devices. From Memento to Interstellar and Tenet, for example, Nolan turns our notion of the relationship we have with time inside out (something he does quite literally in Tenet), the effect of which tends to gobsmack the viewer trying to absorb it all.
Interstellar was nominated for five Academy Awards and is considered by some fans and experts as one of the best sci-fi movies of all time. As with any Nolan film, there are parts that are so fascinating and jaw-dropping that they linger long after the credits roll — for me, that bit from Interstellar is the sequence near the end, where Matthew McConaughey's character is floating in the fourth dimension and interacting with his daughter.
#3: Inception
Nolan's 2010 masterpiece Inception, starring Leonardo DiCaprio as a professional thief who can steal knowledge from and manipulate people's dreams, squeaks past Interstellar, for me, purely on the basis of the mind-boggling and original story — plus the incredible effects, like the spinning hallway fight scene that's meant to correspond to a dreamer asleep in a spinning vehicle in the real world.
Inception is, hands-down, I think the most creative heist movie that's ever been made, with Leo leading a crew of dream thieves who all have different skill sets. There's an "architect" of dreams, a forger, and a chemist, for example, the latter being the team member who ensures victims stay asleep long enough to dream. If we're compiling a list of Nolan's most rewatchable movies, by the way, I think I might actually put Inception at #1 on that basis.
#2: Tenet
Moving right along, this next Nolan release — from the pandemic year of 2020 — has proven perhaps the most polarizing of all his films. For some viewers, Tenet was too much of a puzzle box to enjoy. For others, it's yet another pleasurable descent into the rabbit hole of Nolan's fascination with time, time travel, paradoxes, and the like.
I'm definitely in the latter camp, having watched Tenet multiple times and found myself actually enjoying it more with each rewatch. We live in a twilight world, one in which most people's attention spans have been decimated by our addiction to digital devices — which also means there's a special kind of patience required to appreciate a work of art as intricate and unusual as Tenet.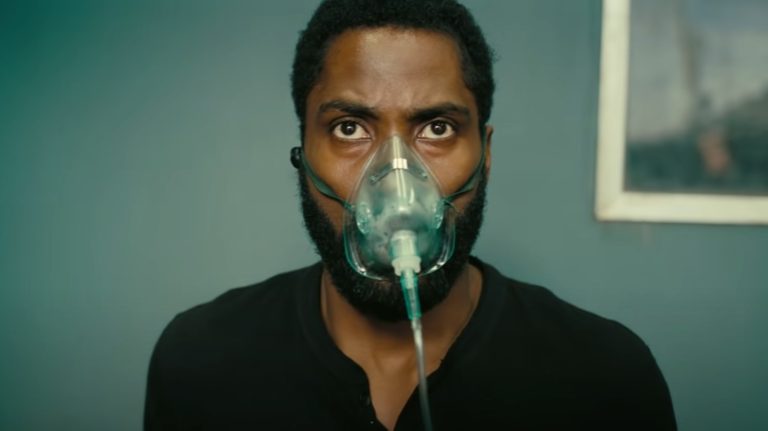 The thing that the average Tenet viewer probably has trouble wrapping their minds around is that this is not a time-travel film. The central dynamic is time inversion, whereby people have figured out how to invert themselves into the past. The fact they're inverted, though, means that when they jump to the past, everything happening around them is reversed — even the laws of physics.
I thoroughly enjoyed watching the scenes with John David Washington and Robert Pattinson working together as members of the secretive "Tenet" organization. And, again, Nolan's special effects are just off-the-charts incredible here. From the opening siege of the opera house to scaling the walls of the arms dealer's house in Mumbai, the car chases, and the final battle sequence between soldiers across multiple timelines, I cannot recommend this Nolan gem enough. In fact, it would be my #1 of all his films, were it not for one more title that I'm banking on.
#1: Oppenheimer
Honestly, I'm cheating a bit here for my #1 Nolan film — given that, as I write these words, we're still 24 hours away from the theatrical release of the highly anticipated Oppenheimer. Be that as it may, though, I'm relying on a gut feeling — informed by everything from the top-notch cast led by Cillian Murphy to the source material, as well as the early Oppenheimer footage and images that have been released.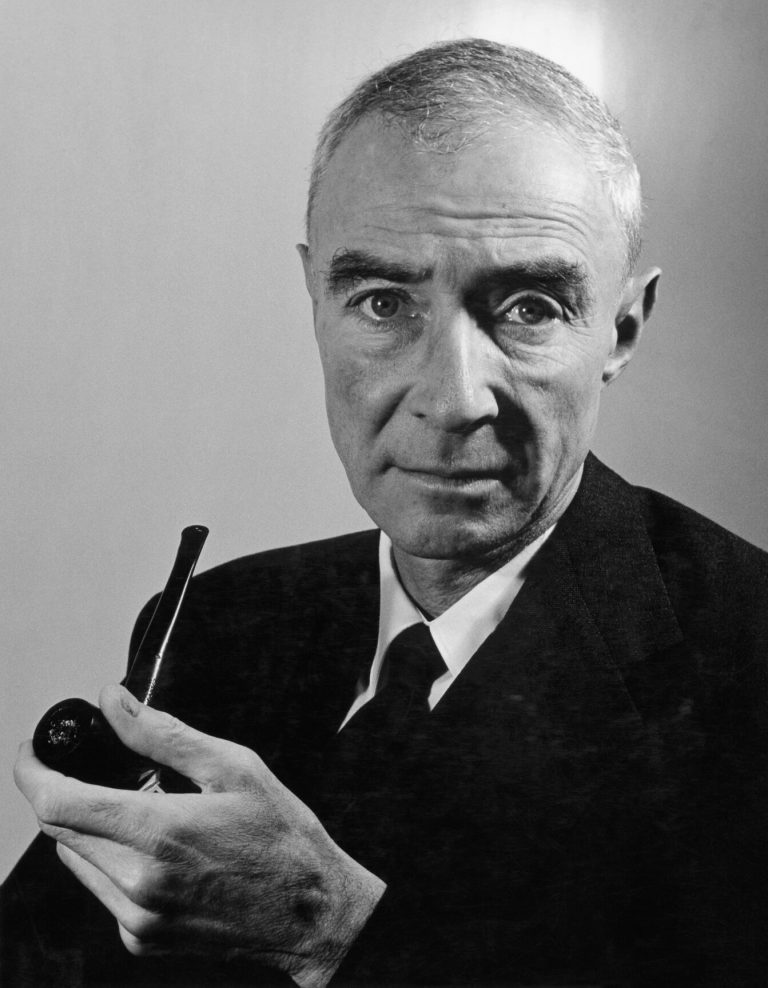 Plus, the fact that many of the critics who screened Oppenheimer early are downright rapturous in their praise and already calling it perhaps Nolan's best work ever.
Like Prometheus stealing fire from the gods, this is a film about the obsessive quest to successfully split the atom and harness that energy for a destructive weapon the likes of which the world had never known before. Leading the selective project to develop the bomb that would bring World War II to a swift conclusion was a brilliant scientist with piercing blue eyes — J. Robert Oppenheimer, the physicist played in Nolan's film by Murphy who found his thoughts wandering to the text of the Bhagavad-Ghita upon surveying the first successful test of the atomic bomb in July 1945.
"Now I am become death," Oppenheimer is said to have thought to himself. "The destroyer of worlds."