It's pretty much universally agreed, at this point, that Cillian Murphy has delivered a career-best performance in the newly released Oppenheimer, in which he portrays the physicist who led the development of the first atomic bomb. Co-star Robert Downey Jr. has even gone so far as to say he's never witnessed a greater "sacrifice" or commitment from an actor before working with Murphy on Oppenheimer — a movie, by the way, that cost half as much to make as Marvel's terrible Secret Invasion series on Disney+ ($212 million, compared to Oppenheimer's $100 million).
I don't know about you, but all of these reviews that Murphy is getting for his performance — reviews that are among the most glowing of his career, which is saying something because he's certainly had plenty of positive press before now — have inspired me to go running back to some of his previous great performances. And I'm talking about both on the big screen, as well as on TV.
Cillian Murphy fans, don't miss these great performances from him
Everyone will no doubt point to different personal favorites from Murphy's filmography. For me, though, this first performance below absolutely has to be on everyone's list, lest that list be considered woefully incomplete:
Peaky Blinders
From the start, it must be said without equivocation that the British gangster drama Peaky Blinders is not only one of the greatest TV dramas of the decade, but Murphy's performance makes it so. He surrenders himself so completely to the character of Tommy Shelby — a World War I veteran who heads a crime gang in Birmingham — that it's hard to tell where Tommy Shelby begins and Cillian Murphy ends.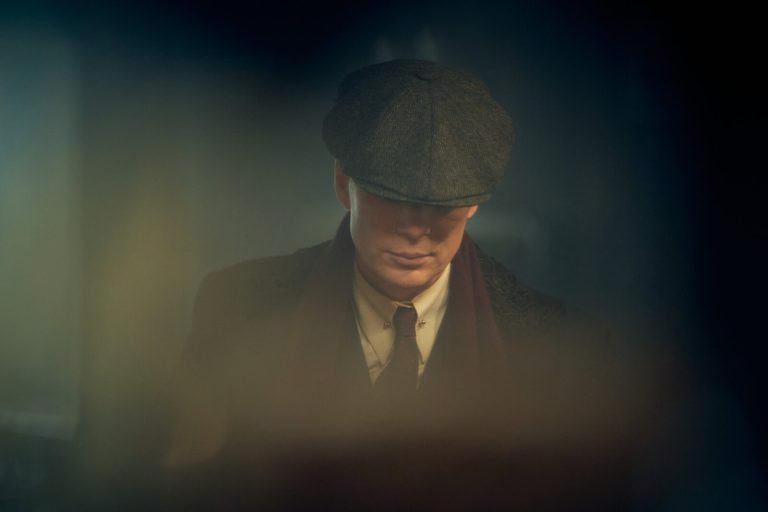 As for Shelby, he's also the patriarch of the expansive Shelby family, leading it through various incarnations of criminal enterprise and also in its attempts to go straight. Everything from the complex world-building to the stylish fashions, as well as the rich complexity of a character like Tommy — who kills and loves, wins and loses — make this Netflix series one you won't be able to pull yourself away from once you've started.
I love everything about this show, including that epic theme song ("On a gathering storm / comes a tall, handsome man / in a dusty black coat / with a red right hand").
Inception
Nolan's 2010 masterpiece Inception, starring Leonardo DiCaprio as a professional thief who can steal knowledge from and manipulate people's dreams, is one of my all-time favorite Christopher Nolan films on the basis of the mind-boggling and original story — plus the incredible effects, like the spinning hallway fight scene that's meant to correspond to a dreamer asleep in a spinning vehicle in the real world.
I also think this film is one of the most creative heist movies that's ever been made, with Leonardo DiCaprio leading a crew of dream thieves who all have different skill sets. Murphy is something of a side character in this one, but his presence as the target of the dream thieves is nonetheless magnetic. You can't take your eyes off of him, and you definitely feel your heart breaking over the story behind what they're stealing from Murphy's character, and why.
Anthropoid
Finally, we come to this 2016 World War II film from Bleecker Street, in which Murphy portrays a Slovak soldier leading a daring mission to assassinate a sadistic Nazi official. And I should state from the outset, for anyone who hasn't seen it, Anthropoid is a sad story.
*Spoiler warning*
When Murphy's character is below ground, looking through that window above where the Nazis are — when, at that moment, you know it's all over — the look of resignation on his face just absolutely killed me. The movie is not all bleakness, though. During the actual assassination scene, I don't think I breathed once, it was so dramatic. And also messy, by which I mean it looked so chaotic and real, as opposed to some kind of John Wick-like gunplay sequence.
If you're a fan of WWII movies, definitely check this one out, both for Murphy's performance as well as everything else.